Sustainable recovery through sustainable fashion. Europe's melting glaciers. How green is blue hydrogen? Opportunities in gamifying nature conservation. Supporting clean energy transitions through fossil fuel subsidy reform. Is carbon removal strategy needed and will it make a difference? Forest restoration and tree-planting – what impact for climate change mitigation? Discover these and more online events of the week!
You can also subscribe to Climate Online's newsletter to be reminded about weekly event updates by e-mail:
---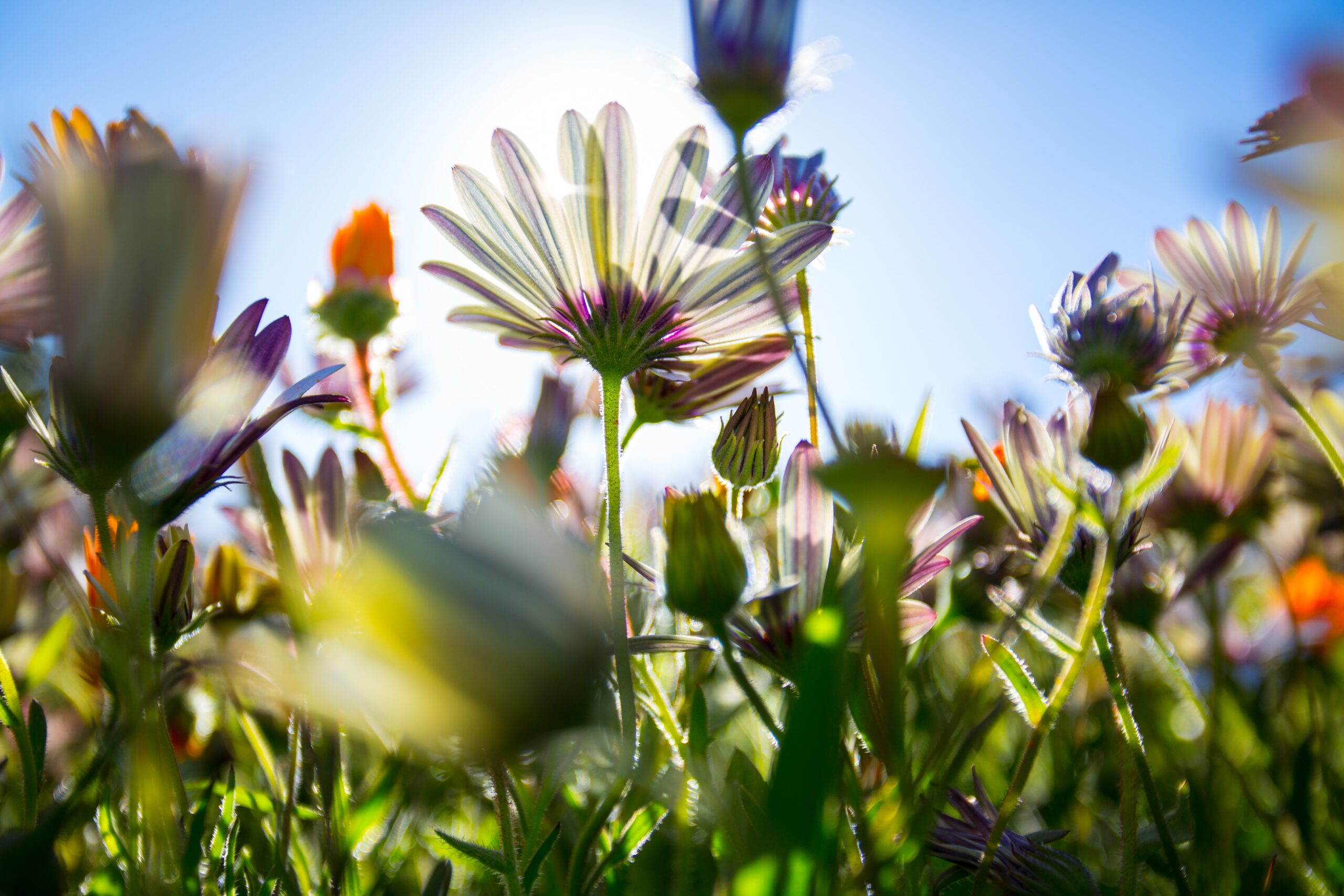 Biodiversity & Environment
3 – 11 September
"IUCN World Conservation Congress" by International Union for Conservation of Nature – IUCN and France

The forum is a hub of public debate, bringing together people from around the world to discuss and develop solutions to the world's most pressing conservation and sustainability challenges. It will demonstrate innovative, scalable solutions to addressing critical challenges at the local and global levels, highlighting efforts of stakeholders from all sectors across the globe – from small island states to entire regions, and from individual to collective actions. The Forum will include a range of events from High-Level Dialogues, to training and capacity building sessions, as well as exhibition and social events. Find event programme here and register to get an online pass here (the cost is EUR130 or EUR45 for youth).
7 September, 15:00 – 17:00 CEST
"Opportunities in gamifying nature conservation" by Luc Hoffmann Institute

NFTs in conservation, the ethics of gambling and is Pokemon Go a model to replicate? Join the team from ''Gamifying Nature Conservation'' as they debate these questions with a panel of experts and reveal the findings of a new research report. It will be a lively discussion and there will be plenty of time for questions.
7 September, 15:00 – 16:30 CEST
"Celebrating the 2nd International Day of Clean Air for blue skies – Observance in Nairobi" by United Nations Environment Programme – UNEP

Join this year's celebrations and engage in a high-level dialogue among experts and government representatives on policy and actions to tackle air pollution. The event will also discuss findings of key UNEP reports on the subject. The session will be hosted by Inger Andersen, UNEP Executive Director and moderated by Andrea Hinwood, UNEP Chief Scientist and will include panelists from the civil society, academia as well as government leaders discussing the impact of air pollution on health, the economy and climate, remaining challenges and gaps, as well as successful policies and actions. Watch the event here:
7 September, 19:00 – 20:30 CEST
"Bringing the Value of Nature into the Economic Mainstream" by Stanford University

Nature provides numerous benefits to people and essential life support, but the values of nature are often largely invisible in market economies ("nature works for free"). An ongoing partnership between the Natural Capital Project and the Global Trade Analysis Project (GTAP), a global network of researchers and policymakers conducting quantitative analysis of international trade and environmental policies, is working to change this. The integration of global economic models with ecosystem service models can quantify how nature contributes to the economic bottom-line including income, employment, and international trade that are central to government and corporate decision-making.
8 – 9 September
"Third Asia Pacific Clean Air Partnership Joint Forum" by Asia Pacific Clean Air Partnership, UNEP and Ministry of Environment of Japan

Under the theme 'Build back better for healthy air, healthy planet', this multi-sectoral forum will convene stakeholders to showcase the region's progress to beat air pollution and discuss opportunities to accelerate clean air solutions, contribute to carbon neutrality, and support socio-economic recovery. It will contribute to the commemoration of the International Day of Clean Air for blue skies.
8 September, 13:30 – 14:30 CEST
"Europe's Melting Glaciers" by Geneva Environment Network

As the climate crisis progresses, more and more ice is melting. Presented by Deutsche Welle (DW), "Europe's Melting Glaciers" show that it is perhaps far too late to save the Alpine glaciers. And now, the dangers caused by tons of melting ice are rising sharply. Every year, climate change is destroying two of the currently 70 square kilometers of glaciers left in the Alps. Watch the documentary screening and discussion here:
9 September, 14:00 – 15:30 CEST
"Wastewater and Emerging Pollutants: Unfolding A Toxic Story" by United Nations Environment Programme – UNEP

This webinar aims to discuss the matters of heavy metal contamination, microplastics, and nutrients with reference to wastewater. It will focus on case studies, projects, and examples that will present the current trends and ways to tackle these issues.
9 September, 15:00 – 16:00 CEST
"Incorporating political-feasibility concerns into the assessment of India's environmental policies" by Initiative for Sustainable Energy Policy – ISEP

Political-feasibility concerns are at the center of environmental policymaking in the developing world. Yet, these concerns are often not represented in leading decision-support tools that have been used for assessing policies' impacts on air quality, health, and climate. With a focus on India, this webinar will discuss political and institutional factors that influence environmental policy choices/outcomes in India and the importance of incorporating these factors into quantitative policy assessment tools. Building on a recent open-access paper, the speakers will introduce their efforts to combine political and environmental assessment, including the development of a policy tool.
---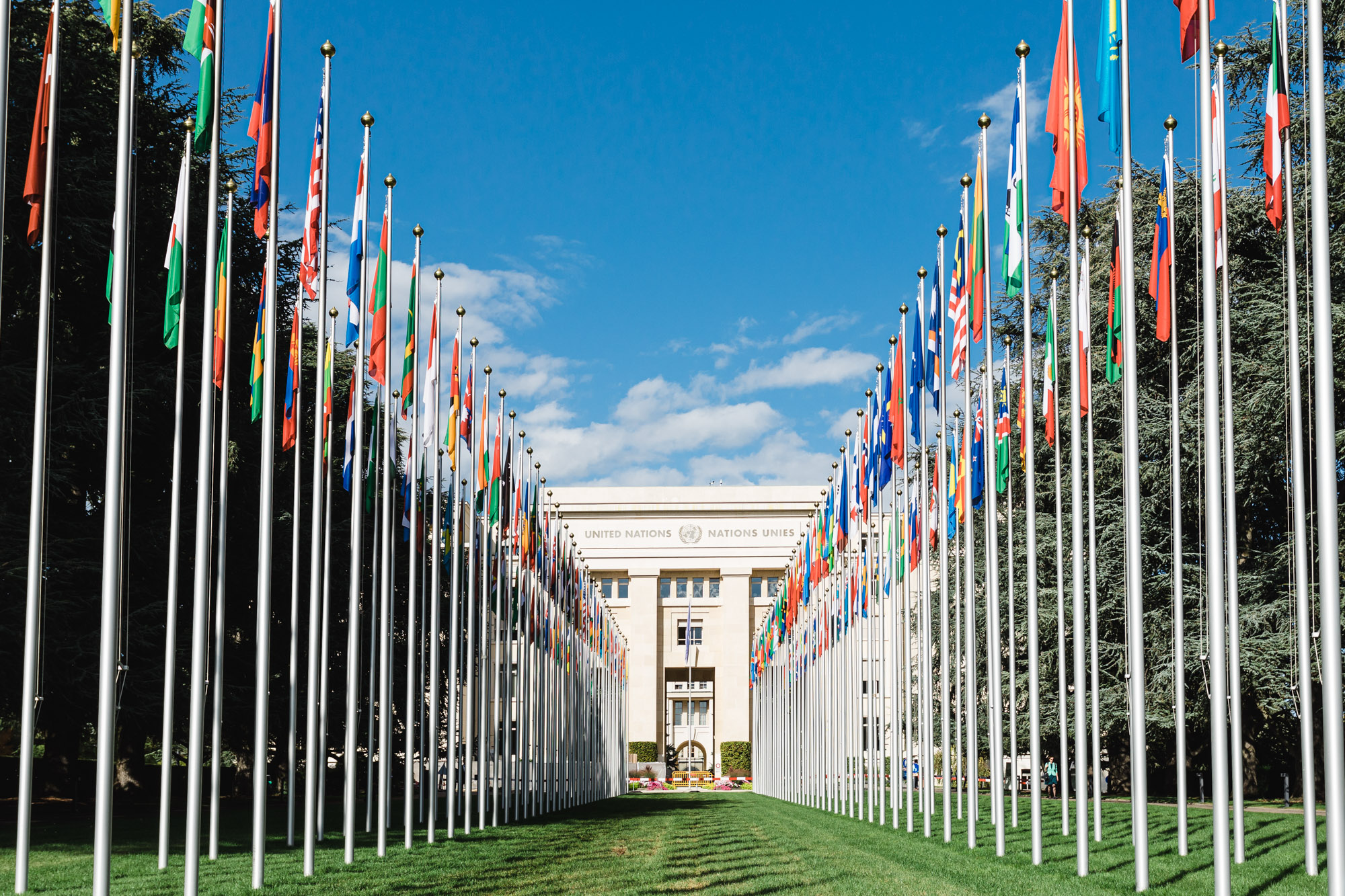 6 – 8 September
"25th Standing Committee on Finance Meeting" by United Nations Framework Convention on Climate Change

Fourth Biennial Assessment and Overview of Climate Finance Flows, including, information relevant to Article 2, paragraph 1(c) of the Paris Agreement. First report on the determination of the needs of developing country Parties related to implementing the Convention and the Paris Agreement. Forum on Finance for Nature-based Solutions and more.
7 September, 9:30 – 11:00 CEST
"Forest restoration and tree-planting – What impact for climate change mitigation?" by Euractiv

Although planting new trees alone cannot solve climate change, when combined with well-thought out restoration of existing forests and reducing emissions, tree planting can play a significant role. Join this virtual conference to discuss the joint impact forest restoration and tree-planting can have on climate change mitigation. Can a project like Life Terra, which aims to plant 500 million trees over 5 years, make a material difference? What lessons can be learnt from such projects and how can they be successfully replicated?
8 September, 9:30 – 10:45 CEST
"Carbon removal strategy – Is it needed and will it make a difference?" by Euractiv

The Intergovernmental Panel on Climate Change (IPCC) scenarios consistent with limiting the temperature rise to 1.5°C show that removing CO2 from the atmosphere is essential. In line with this, the European science academies recommend prioritising deep emissions cuts, but also to start developing a portfolio of carbon dioxide removal (CDR) options. According to several climate stakeholders, emission reductions are not at the pace to meet Europe's more ambitious climate goals. They claim the importance of carbon removal solutions keeps increasing, but the EU's strategy and support remains unclear. The European Commission set a cap on removal and has many legislative actions in place – the LULUCF Regulation, the Climate Action Regulation, the Emission Trading Directive, and new legislation containing a nature restoration target. Will these actions lead to an acceleration of carbon removal strategies? Collectively, are they enough to meet the EU's climate targets?
8 – 9 September
"Climate Neutrality Forum" by JPI-Climate, Mercator Research Institute on Global Commons and Climate Change, RFF-CMCC European Institute on Economics and the Environment and Oxford Net Zero at the University of Oxford

Bringing together leading researchers, policymakers and practitioners working on achieving climate neutrality, the meeting will take place simultaneously at four hubs – Berlin, Milan, Brussels and Oxford – linked together to create a blended event that is both in-person and virtual in nature. The Forum will explore the current scientific and policy context in a series of thematic discussions focused on 4 key challenges: Just Transition and Climate Justice, Immediate Emissions Reduction and Addressing the last 20%, Greenhouse Removal and Nature, Climate Finance and Policy. Through roundtable discussions it will aim to explore the challenges and opportunities in achievement of climate neutrality in Europe and globally in the context of the goals of the Paris Agreement, the statements of policy ambition to 2030 and 2050 and the implications of latest findings provided by the IPCC Working Group I report.
9 September, 14:00 – 16:00 CEST
"Climate ambition beyond emission numbers: an inside look from countries and sectors" by IDDRI

Speakers will present a report that seeks to guide effectively the progressive increase of ambition, as organized by the cycles process of the Paris Agreement. To this aim, it open the box of emission pathways, by considering the multidimensional feasibility conditions that will enable the required far-reaching and systemic transformation towards the long-term goal. This requires to move away from a purely global perspective to reflect the heterogeneous nature of transformations and the multi-faceted aspects of transitions in different sectors and countries. The analysis of the report is primarily conducted through the lens of country and sector perspectives, with the objective to assess progress made and identify remaining critical blocking points and obstacles that would need to be overcome in order to improve the capacity of the country or the sector to align its ambition with the Paris Agreement mitigation objective. The report also analyses whether there are clear, concrete and credible signs of progress suggesting that the Paris Agreement process can be effective to achieve its collective goals.
9 September, 14:00 – 16:00 CEST
"Evaluation of the European Commission's Carbon Border Adjustment Mechanism Proposal" by European Roundtable on Climate Change and Sustainable Transition – ERCST

Since the beginning of the CBAM Project, ERCST presented the Sectoral CBAM Report with a deep dive into the specificities of individual sectors as well as issues and options of the general CBAM Design. It was followed by the Proposal and discussed with multiple stakeholders in the EU and internationally. During this meeting the ERCST will present the reaction to the CBAM Proposal based on the earlier studies of CBAM design and redlines. Register here.
9 September, 17:00 – 19:00 CEST
"The Importance of International Cooperation to Address Climate Change: Empowering the Role of Youth" by IRENA Youth Talk and Enel Foundation

The talk will focus on the role of youth in international climate and energy cooperation. The webinar be held as part of the "All4Climate" program set up in the run-up to the COP26. By exploring with youth leaders from across the globe how international cooperation can achieve climate and sustainable development objectives, this edition of the IRENA Youth Talk will provide a valuable opportunity for young people to actively contribute to the debate of Pre-COP Youth Event, Pre-COP26, and COP26 to be held in autumn 2021.
---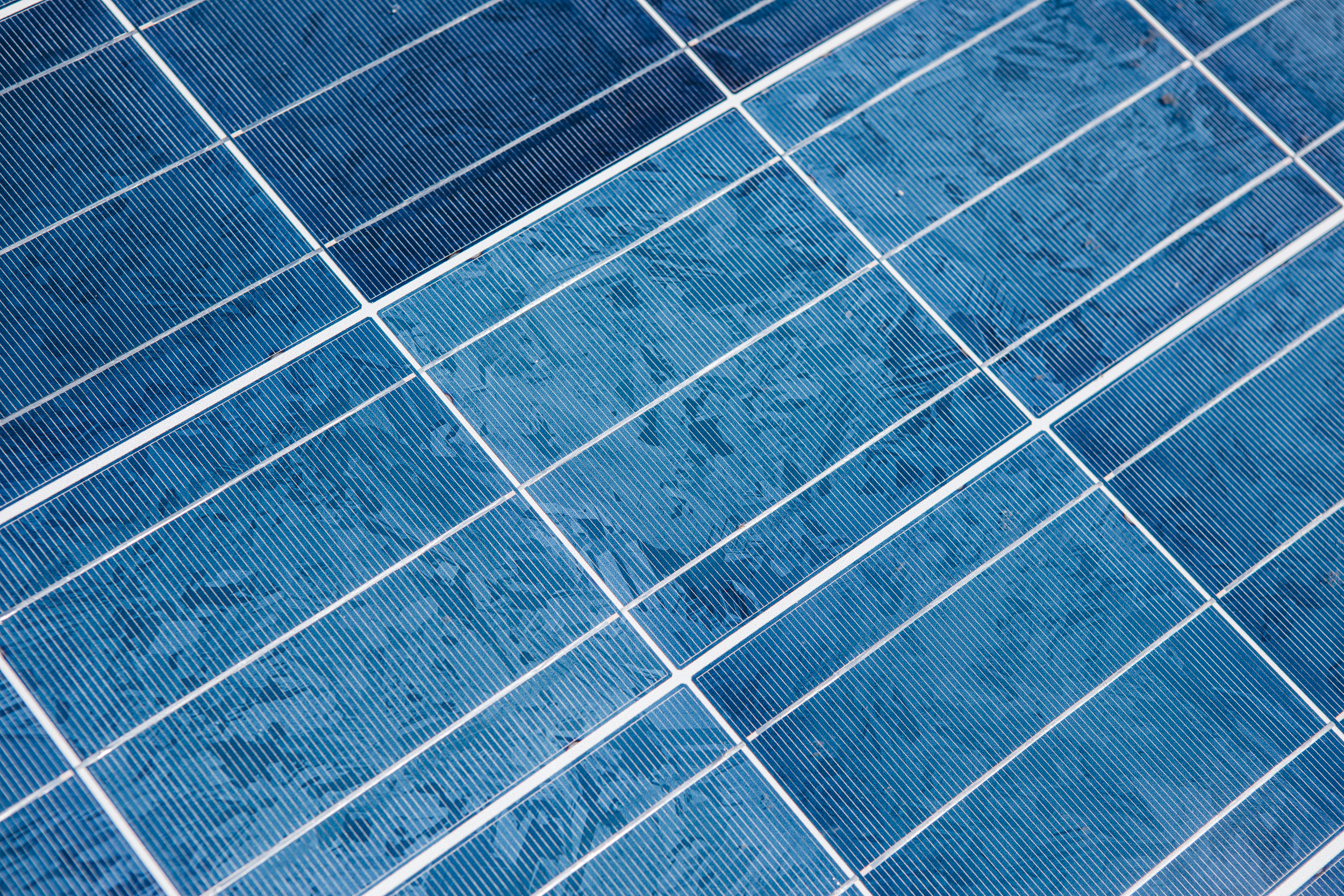 Renewables & Energy Transition
7 September, 10:00 – 11:30 CEST
"HEATLEAP Launch Event: Valorising Waste Heat for Enhanced Energy Efficiency" by COGEN Europe

The HEATLEAP project aims to demonstrate the environmental and economic benefits of waste heat recovery systems such as large heat pumps and gas expanders in energy intensive industries by testing these technologies at real scale.
7 September, 11:30 – 13:00 CEST
"Working Group for Optimising European Power Grids – Aligning Incentive Regulation with Public Interest" by currENT Europe

Society's perception of value changes with the increasing demand for green, smarter, and fairer energy. These significant changes in public demand are challenging system operators to keep the lights on at an affordable cost while also integrating massive amounts of renewables and responding to substantial changes to maintain resiliency against climate change and cyber threats. The caretakers of European power grids, TSOs and DSOs, are embracing the fact that "gold plating" grid assets is not the optimal way to develop the future grid, and that enabling network technology solutions can play an important role in meeting the needs of both today and providing flexibility in the future. By taking this approach to maximising the use of the existing grid, while also building new grid when needed, TSOs and DSOs can deliver huge value for their own network, market participants, and wider society. Incentive regulation can be an enabler of this approach, and ultimately an accelerator of our progress towards a decarbonised grid. A panel of industry experts will form a Working Group and discuss how to close the gap between existing regulation and regulation that can enable Europe's ambitious energy and climate goals.
7 September, 13:00 – 15:00 CEST
"Supporting Clean Energy Transitions Through Fossil Fuel Subsidy Reform" by Government of Denmark, International Energy Agency – IEA and International Institute for Sustainable Development Global Subsidies Initiative

Fossil fuel subsidies reduce the price of fossil fuels and distort energy markets, further fuelling the climate crisis. Fossil fuel subsidy reform (FFSR) can not only support transitions to clean energy, but also help make these transitions just and inclusive. This online event will outline how FFSR can contribute to clean energy transitions. The event will specifically focus on practical examples of how to conduct FFSR in a way that supports people by taking into account issues such as gender, health, local community considerations, and broader social impacts. The panel will further focus on ways to approach people-centred clean energy transitions and how to seize opportunities and overcome barriers and challenges related to the issues identified.
7 September, 19:00 – 20:00 CEST
"How Green is Blue Hydrogen?: Study Finds Hydrogen Produced with CCS Produces High Emissions" by Clean Energy States Alliance – CESA

Hydrogen is being widely marketed as a zero- or low-emission source of energy to facilitate the decarbonization of the power sector. While 95% hydrogen is currently produced by steam reforming of methane in natural gas (resulting in carbon-intensive gray hydrogen), many industry experts have proposed introducing carbon capture and storage (CCS) as way to remove greenhouse gases from the process, producing so-called blue hydrogen. Blue hydrogen has been dubbed "clean" hydrogen by gas industry groups and federal agencies, including the US Department of Energy. A new ground-breaking, peer-reviewed study from Robert Howarth at Cornell University and Mark Jacobson at Stanford University determined that blue hydrogen results in significantly higher emissions than burning natural gas or coal for heat and found that the lifecycle greenhouse gas emissions of blue hydrogen are only marginally better than gray hydrogen. The study, "How Green is Blue Hydrogen?" concludes that blue hydrogen is hardly a low-emission source of energy and not a valid climate solution.
8 September, 8:30 – 9:30 CEST
"Opportunities emerge on the rooftops of MENA" by PV Magazine

Blessed with some of the highest levels of solar irradiation in the world, the Middle East and North Africa (MENA) region has almost limitless potential for PV development. And while desert regions outside many of the region's major cities already host some of the world's largest PV installations, MENA has been a slower mover when it comes to rooftop solar. But that is set to change. In this webinar, speakers will take a closer look at some latest offerings for the rooftop market and why the Middle East will be a key region in the development of distributed solar in years to come.
8 September, 11:30 – 13:30 CEST
"A Multilateral Approach to Building a Global Hydrogen Economy" by Council on Energy, Environment and Water – CEEW

Developing and deploying a hydrogen economy will be integral to India's clean energy transition – especially for the decarbonisation of hard-to-abate sectors – and climate action. This session will focus on the multilateral effort required to build such a global hydrogen economy through conducive international policies, technology co-development, pooled finances for demonstrations and pilots, and investments to create markets and scale up deployment. The session will also mark the launch of a new CEEW study, 'Greening the Steel: Moving to Clean Steel-Making Using Hydrogen and Renewable Energy'.
8 September, 16:00 – 17:00 CEST
"Utilitising European technical assistance for municipal retrofits" by Buildings Performance Institute Europe – BPIE

This webinar will dive into European technical assistance and how it supports cities across Europe by giving them the tools to lead the change towards net zero carbon by 2050 and unlock the huge potential of their existing buildings. The webinar will also present the multi-level energy renovation impact framework that enables cities to measure the diverse benefits of renovation projects across environmental, social and economic factors, and to identify which of these can be scaled up to the regional and national level.
9 September, 9:00 – 11:00 CEST
"Ministerial Dialogue on Clean Energy Transitions & Economic Resilience in the Middle East and North Africa" by International Energy Agency – IEA

The Ministerial Dialogue – co-hosted by Oman's Minister of Energy and Minerals Mohammed bin Hamad Al-Rumhi and IEA Executive Director Fatih Birol – addresses the particular challenges that energy transitions present for economies in the Middle East and North Africa, as well as the tangible opportunities for those countries to increase economic resilience and prosperity for the region and its people.
9 September, 16:00 – 17:15 CEST
"The road to COP26: what is the role of biofuels?" by Euractiv

Discussions will address land use and sustainability issues; debates food security; second generation and advanced biofuels; voluntary certification and traceability within supply chains; Brazil's new National Policy on Biofuels and its decarbonisation credits (RenovaBio and CBios); the UK's Renewable Transport Fuel Obligation (RTFO); and the use of biofuels in sectors that are harder to electrify (such as shipping and aviation). Join for this webinar to discuss the best strategies to reduce the carbon footprint of the transport sector, with panelists from different sectors both in Brazil and the UK.
---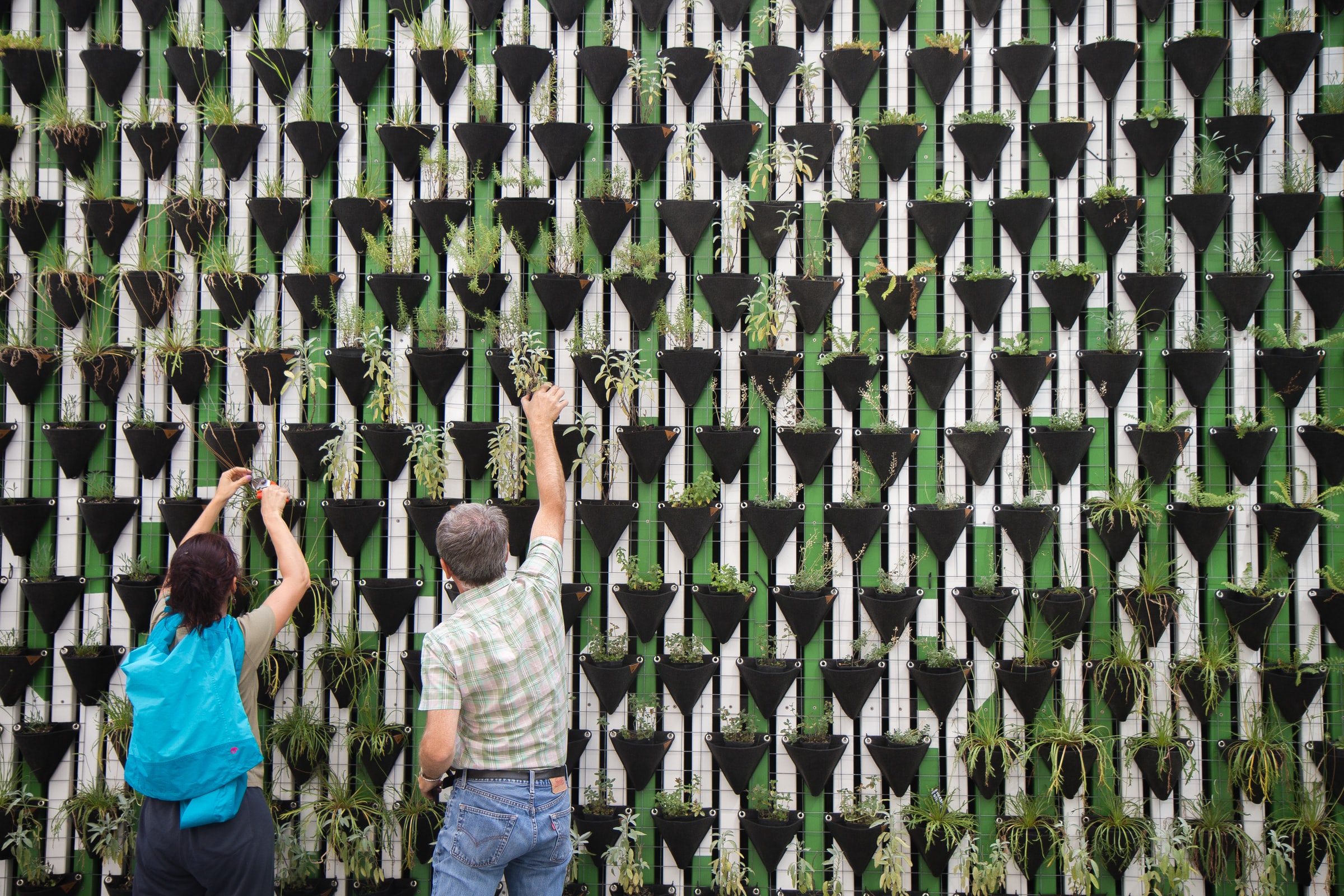 Sustainability & Circular Economy
7 September, 14:00 – 16:00 CEST
"Sustainable Recovery through Sustainable Fashion: A Focus on the Environmental Dimensions" by United Nations Environment Management Group

This dialogue intends to facilitate an exchange of different approaches to address the environmental facets of the Sustainable Fashion Nexus, especially in pursuit of sustainable recovery from the COVID-19 context, and with an emphasis on the UN system's programmes. Partners will share knowledge of updated initiatives, challenges, and capacity gaps – the discussion will apply both a micro- and macro-lens. The Micro-lens will have a peer-to-peer exchange on applying the environmental perspective to Sustainable Fashion, and identifying unexplored opportunities with a particular focus on circularity and decarbonization. The Macro-lens will seek to mobilize the UN system in its support to the Fashion Industry in advancing a sustainable and resilient recovery for all. Watch event recording here.
7 September, 16:00 – 17:00 CEST
"Low carbon commodities: Accounting for the climate impact of certified goods" by Gold Standard

This webinar will feature the first outputs of Gold Standard's collaboration with ISEAL Code Compliant sustainability standards including the Better Cotton Initiative, FSC, and others to incentivise climate action upstream in corporate value chains. We will introduce key principles and insights from a soon to be published, "Accounting + Reporting the Climate Impact of Certified Commodities", which provides guidance for ISEAL members and corporate purchasers of their goods on how to quantify carbon emission reductions in their production processes – both energy and land use – in line with the GHG Protocol and counting toward their climate commitments, including Science Based Targets.
---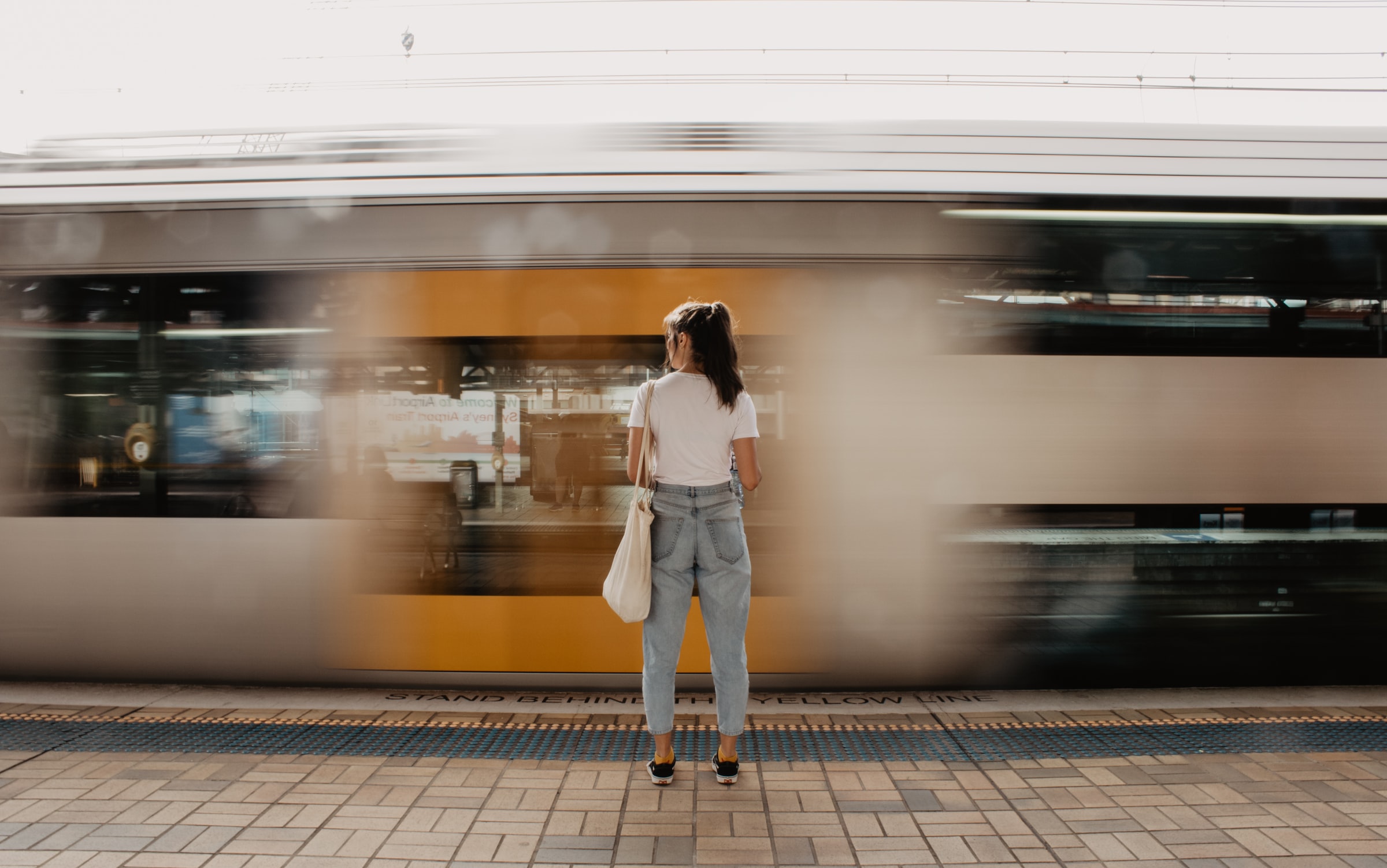 also coming up
in September …
13 – 15 September
"World Circular Economy Forum 2021" by SITRA

WCEF2021 will focus on the system level changes, or "game changers", needed to accelerate the transition to a circular economy. Seizing the circular opportunity requires transformational change and collective efforts by businesses, policymakers, civil society and others. Hosted in North America for the first time, WCEF2021 will bring dynamic new voices to the global discussion, explore circular opportunities from the perspective of natural resource producing countries, and highlight the critical importance of the circular economy to fight climate change and to protect biodiversity. Consult the programme for more details about the event and register here.
13 September, 9:00 – 11:15 CEST
"Palm Oil-based Biofuels Policy and Socio-Environmental Impacts in Asia" by Solutions for Our Climate

In this Webinar, civil society representatives from South Korea, Indonesia, Japan and the European Union will share their insights into the state of palm oil-based biofuels sourcing, production and consumption policy. Speakers will further the discussion on biofuels in the following three sub-themes: 1) biofuels supply chain impacts and investment risks in Asia, 2) recent policy trend and suggestion and 3) lessons from local and advocacy experiences. Register here.
13 September, 10:00 – 11:00 CEST
"Finance, Insurance and Sustainable Cooling – Cooling for COP26 series" by Oxford Martin School

Cooling is necessary for the quality of life of billions of people living across countries, whether in hot climates or in regions that are traditionally unprepared for ever more frequent heatwaves due to climate change. The energy needed for air conditioning is likely to triple by 2050, with an equivalent of ten new air conditioning units projected to be sold every second for the next 30 years. This huge demand has the potential to drive up greenhouse gas emissions and exacerbate the very problem it is designed to alleviate. The Future of Cooling Programme's vision is to understand and shape worldwide cooling solutions which place planetary stewardship and protecting people's needs at their heart…
13 September, 11:00 – 12:30 CEST
"Scaling up biomethane on the pathway to a net-zero future" by World Bioenergy Association

Biomethane is among a leading range of low carbon solutions which needs an accelerated scale up to match these ambitions. In this context, this webinar aims to showcase the latest global developments and best practices in the field of biomethane, covering new market trends, innovative polices and technology advances. Speakers include representatives from International Energy Agency, European Biogas Association, Nature Energy, Indian Biogas Association, etc. Register here.
13 September, 15:00 – 16:30 CEST
"Nature-based Solutions and Food" by Geneva Environment Network and International Union for Conservation of Nature – IUCN

Nature-based solutions (NbS) are designed to improve the ecosystem services provided by nature. In agriculture, it can provide numerous benefits including the provision of food, hydrological services and regulation of climate. Farming practices that increase soil biodiversity include sustainably managing soil water and nutrients, controlling erosion, and maintaining groundcover. Adopting NbS approaches to better our food systems is essential to meeting the fundamental human right to food and contribute to multiple imperatives of the 2030 Sustainable Development Agenda. The Nature-based Solutions and Food dialogue is taking place in the run-up to the UN Food Summit. Register here.
14 September, 9:00 – 17:00 CEST
"Look what the neighbours are doing! Communities shaping sustainability" by NTNU – SMARTEES Consortium

SMARTEES – Social Innovation Modelling Approaches to Realizing Transition to Energy Efficiency and Sustainability – supports the energy transition and policy design by developing policy pathways that foster citizen inclusion. SMARTEES examines five types of energy- and mobility-related local social innovation in cities and islands across Europe. The results stemming from years of research and implementation in the project will be explored in the final conference. Check event programme here and register here.
14 September, 14:00 – 16:00 CEST
"Vision 2050: Time to Transform and the changing landscape for investors and companies" by World Business Council for Sustainable Development – WBCSD

This is a private virtual roundtable discussion on WBCSD's recent report "Vision 2050: Time to Transform" and the business and regulatory shifts around ESG that are changing the landscape for investors and companies. Vision 2050: Time to Transform provides an aspirational shared vision and framework for action that guide the global business community in its efforts to drive the transformations needed to deliver long term societal, environmental and business prosperity. This roundtable will bring together leaders from corporates and the financial sector. Speakers representing WBCSD, business and finance will share their insights on what companies and investors can and must do to help drive the transition to a more sustainable prosperous world. For registrations and enquiries please contact Lara Luten (luten@wbcsd.org).
14 September, 19:00 – 20:00 CEST
"How SMART-E Loans Can Make Residential Energy Upgrades More Accessible" by Clean Energy States Alliance – CESA

SMART-E is an unsecured, low-interest personal loan product for residential energy upgrades that has been successfully run in the United States (Connecticut and Michigan) since 2009. It makes clean energy home improvements more accessible to homeowners, including low-income and credit-challenged borrowers, via networks of local lenders. With the help of an online workflow platform designed to streamline the application process, SMART-E is being deployed in an increasing number of states across the country. On this webinar, Madeline Priest, a Senior Manager at Inclusive Prosperity Capital, and Neda Arabshahi, Director of the Inclusive Center for Resiliency and Clean Energy, will share more about the SMART-E loan product and how it can be employed to make energy upgrades more accessible in your jurisdiction. Register here.
15 – 17 September
"Climate Chance Summit Africa 2021" by Climate Chance Africa

Join 3 days of sessions on key themes and sectors of climate action including access to climate finance, sustainable mobility and transport, adaptation and water, women in climate action, the Great Green Wall and more. The sessions are open to all.
15 September, 14:00 – 15:30 CEST
"Fossil Fuel Subsidy Reform for Green Recovery and Greater Climate Ambition" by Friends of Fossil Fuel Subsidy Reform – FFFSR and International Institute for Sustainable Development's Global Subsidies Initiative – IISD-GSI

Fossil fuel subsidy reform is a necessary prerequisite to green recovery and a key tool for increasing ambition and motivating clean energy transition. This virtual event will highlight the critical role that fossil fuel subsidy reform plays in these pathways. During this session, IISD-GSI researchers will present recent modelling results that show how much greenhouse gas emissions can be reduced by consumer fossil fuel subsidy reform, and how much money countries can save at the same time. Speakers will also share guidance for achieving a fossil-free recovery as well as government and civil society perspectives on green recovery. Register here.
15 September, 14:00 – 16:00 CEST
"Nature, climate and health leadership for a healthy and green recovery: Catalysing an intergenerational response" by World Health Organisation

How can we contribute to aligning the climate and biodiversity agendas in the lead up to COP 26 and COP 15? How can we ensure nature-based solutions also embed support youth engagement, health leadership and the principles of social equity and justice? How do we catalyse cross-sectoral, intergenerational and transboundary leadership to maximize the potential of nature-based solutions while supporting a healthy, green and just recovery? Register here.
15 September, 15:00 – 16:00 CEST
"Electricity markets in times of (climate) change" by Florence School of Regulation – FSR

The new season of FSR Insights starts with a conversation with the editors of the recently published Handbook of Electricity Markets. With twenty-two chapters written by leading international experts, the handbook represents the most detailed and comprehensive overview on electricity markets ever published, covering wholesale and retail; renewable electricity sources; the electrification of mobility, heating, and cooling; and recent innovations such as distributed generation, electrical energy storage, demand response and digital platforms that are disrupting the industry.
15 September, 15:00 – 16:00 CEST
"EU Energy: Green and Connected beyond EU Borders" by International Association for Energy Economics – IAEE

The EU Green Deal is the centerpiece of the EU strategy to transform Europe into the first carbon-neutral continent. The Green Deal, although aimed first and foremost at EU Member States, has important implications for EU neighbors and trading partners. The webinar will examine the external dimension of the EU Green Deal, review coal phase-out initiatives in the EU, the Mediterranean and around and give a perspective on efforts for better connecting markets South and North of the Mediterranean. Register here.
15 September, 16:30 – 17:30 CEST
"Predicting Arctic sea ice from seasonal to multi-decadal timescales" by CMCC Foundation

During the last forty years, Arctic sea ice cover has declined dramatically due in large part to anthropogenic forcing. Climate models project continued ice loss for the future with instances of September ice-free summers likely by the mid-21st century. As a consequence of the changing sea ice, and increased Arctic marine access, there has been growing interest in predicting sea ice conditions on seasonal and longer timescales. Join the webinar to hear about the factors that provide predictability of Arctic sea ice conditions on seasonal to multi-decadal timescales. This includes the role of long-lived ice thickness and ocean heat content anomalies as sources of ice area predictability and how that predictability differs across seasons. Find out how initial value predictability characteristics that are important for seasonal forecasts are likely to change in a warming climate. Register here.
15 September, 20:00 – 21:00 CEST
"Shaping the Role of Solar in Utility Planning to Advance Customer Clean Energy Goals" by World Resources Institute – WRI

Join for a webinar on the ways that solar energy is currently considered and can be improved in utility long-term planning, and how customers are engaging in these plans to advance their clean energy goals. The event will highlight findings from new WRI research on the types of barriers that affect the treatment of solar in utility planning and opportunities for stakeholders to address various challenges. It will also feature a panel of representatives from local governments, companies and utility commissions to discuss the ways long-term utility plans affect customer clean energy goals and how customers can and have engaged in these processes to advance renewable energy. Register here.
16 September, 10:00 – 12:00 CEST
"Hydrogen, taking stock of the Fit for 55" by European Roundtable on Climate Change and Sustainable Transition – ERCST

This new work stream aims to bring together stakeholders, including policymakers and industry on a regular basis to discuss substantive issues around this topic, informed by original intellectual input from ERCST. This meeting will take stock of the main hydrogen legislative developments proposed in the "Fit for 55" package. The current hydrogen regulation and policy is scattered over gas, electricity, fuels, emissions, industry, transport, heating etc. with a considerable level of uncertainty about where (in which pieces of legislation) and how key issues will be addressed. Register here.
16 September, 15:00 – 16:00 CEST
"The Blue Food Assessment: Global Launch Event" by Stockholm Resilience Centre and Stanford University

Blue, or aquatic, foods can be a powerful tool for improving public health, advancing equitable livelihoods and boosting sustainable food production. However, despite their many benefits, blue foods are often overlooked in global food system discussions, which tend to focus on terrestrial crops and livestock. The launch of the Blue Food Assessment will highlight how aquatic and terrestrial food systems are interconnected, present the latest science about how blue foods can play an essential role in the shift towards healthy and sustainable food systems, and spark policy discussions about how to set that shift in motion.
16 September, 16:00 – 17:30 CEST
"Climate Resilience through Collaboration Across Scales" by International Institute for Sustainable Development – IISD, National Adaptation Plan Global Network and Organisation for Economic Co-operation and Development – OECD

Joint the webinar on vertical integration for locally-led action on climate resilience. This event aims to facilitate exchanges on valuable lessons learnt from the collaboration across layers of governance and with non-state stakeholders in the design, development and implementation of NAPs and sector-specific development plans that focus on climate resilience. Register here.
20 – 26 September
"Climate Week New York City 2021: Getting it done" by the Climate Group

Climate Week NYC returns for 2021 with a focus on fulfilling and increasing commitments made by businesses, governments, and organizations. It is the time and place where the world gathers to showcase leading climate action and discuss how to do more, fast. Hosted annually by international non-profit the Climate Group in conjunction with the United Nations, and in partnership with the COP26 and the City of New York, Climate Week NYC is a global opportunity to come together to accelerate climate action and assess progress ahead of COP26. Discover events calendar here.
20 September, 15:00 – 16:15 CEST
"ClimateShot: The agricultural innovation race to save our planet" by CGIAR Research Program on Climate Change, Agriculture and Food Security

The agricultural sector is not on track to support goals of the Paris Climate Agreement. It's estimated that current agricultural technologies and practices can only deliver less than half of the emissions reductions required from the sector. An 'innovation gap' exists in spite of considerable investment into agricultural innovation to achieve food security and enhance the resilience of more than half a billion smallholder farmers on the frontline of climate change. This is a make-or-break year to secure meaningful commitments in addressing the climate crisis and putting our food systems on a sustainable path before it's too late. A key part of such a transformation will need a step change in agricultural innovation to support ambitious action. But how can stakeholders across the food system join forces to ensure agricultural innovation contributes to climate mitigation and adaptation and support more resilient communities? Watch the event online here:
20 September, 17:00 – 20:00 CEST
"Faith & Climate Summit: The Final Sprint to COP26" by Center for Earth Ethics, World Resources Institute – WRI, United Nations Environment Programme – UNEP and other

Join for a discussion with the global interfaith community about our role heading into COP26 and beyond. The UK COP26 Presidency will give an update on the status of negotiations. The community will also announce new faith-based climate commitments. Register here.
21 September, 13:00 – 14:15 CEST
"Consumer Demand for Sustainable Products in Asia: Successes and challenges" by International Institute for Sustainable Development – IISD and Evidensia

Asia is home to the majority of the world's population and consumption patterns on the continent have significant implications at a global scale. This webinar will present research on consumption trends of certified and sustainable products in Asia, focusing on cotton, palm oil, tea, and coffee. Various actors (buyers, VSSs, producers) will then share successes, challenges, and potential ways to increase sustainable consumption in Asia. Register here.
21 September, 14:00 – 15:30 CEST
"Future-proofing Urban Mobility: Exploring Routes to Resilience" by ICLEI

How can cities approach building resilience into their mobility systems to ensure that these remain affordable, accessible and convenient in the face of mounting challenges and crises? Learn more at ICLEI's upcoming webinar. Register here.
21 September, 14:00 – 15:30 CEST
"Transforming Cities for People and Planet through Integrated Urban Development" by World Resources Institute – WRI

Cities are home to 4.2 billion people – more than half of the world's population. These bustling human habitats are where our daily struggles unfold, where we strive to build a better future for ourselves and our families. But cities today face extraordinary challenges, from floods, storms and heatwaves triggered by the climate crisis to hazardous air quality, lack of affordable housing and deep social divides. How can integrated planning approaches tackle complex urban challenges to ensure a just, livable future for all? Join to discuss this pressing question. You'll learn from experts about holistic solutions and strategies to combat urban environmental crises, such as pollution and biodiversity loss. You'll also hear from local leaders in India, Sierra Leone, and Argentina on how cross-sectoral collaboration is spurring low-carbon growth within their cities. Register here.
22 – 23 September
"Circular Economy Business Models in the Electronics and Agri-food Sectors" by Centre for European Policy Studies – CEPS

The circular economy is at the core of the industrial transformation in Europe and the move towards more sustainable economic models. Various circular business models have been emerging in the electronics and agri-food sector to address waste challenges, the use of resources across supply chains, socio-economic and environmental demands, land use, energy and water consumption. However, the uptake of such circular business models has been limited in comparison to the scale of challenges linked to the management of waste from these two sectors. The event will dissus these topics, as well as the challenges and policies needed to further boost circular solutions for the electrical and electronic equipment sector and the agri-food value chain. Register here.
22 – 24 September
"High-Level Dialogue on Energy and Energy Action Events" by United Nations

Join the UN High-level Dialogue on Energy virtually, taking place under the auspices of the UN General Assembly. A series of Leadership Dialogues will feature Heads of State and Government as well as other global leaders, many of whom are expected to announce commitments in the form of Energy Compacts, aimed at achieving clean, affordable energy for all by 2030 (SDG7) and net zero emissions by 2050. The Dialogue will result in a global roadmap towards the achievement of SDG 7 by 2030 and net zero emissions by 2050. To bring together businesses, cities, foundations, youth and other civil society representatives to announce their own Energy Compact commitments and mobilize partnerships for transformative action, multi-stakeholder energy action pre-events are also being organized virtually on the mornings of 22 and 23 September, details to be announced. All official events are expected to be broadcast live here.
23 September, 14:00 – 15:30 CEST
"Gender equality and diversity in the energy transition" by Florence School of Regulation – FSR

This Debate will aim at reviewing the current situation with gender participation in the energy sector and at identifying which policies and measures should be pursued to ensure equal opportunities in this sector. It will also address the extent to which affirmative actions could be used to address the current gender imbalance, and how these actions could be compatible with a merit-based approach to entry into the sector.
27 September, 16:00 – 17:00 CEST
"Carbon Pricing Shaping Carbon-Neutral Energy & Transport Systems: Technology Exchange, Business Cases" by International Association for Energy Economics – IAEE

This webinar focuses – after a brief introduction on carbon pricing mechanisms currently in place around the world – mainly on the role of carbon pricing for energy technology exchange and the resulting fuel switching in energy and transport systems in Europe. In addition, two possible future business cases are presented that demonstrate – depending on the CO2 price development – the profitability of decommissioning gas distribution grids as a means for local, deep decarbonisation of cities, and hydrogen production for the transport sector and heavy industry based on hydropower. All quantitative modelling results presented have already been published and are based on comprehensive peer review processes. Therefore, there is no reason to be afraid of the (high) CO2 prices that take some getting used to. Register here.
29 September, 13:00 – 16:00 CEST
"Driving global youth action for climate adaptation in food systems" by CGIAR Research Program on Climate Change, Agriculture and Food Security, Global Alliance for Improved Nutrition, The Food Foundation (FF), International Association of Students in Agricultural and Related Sciences and Wageningen University & Research

The event is intended for youth from all around the globe to participate and engage in efforts and movements around food security under a changing climate. The event also aims to create awareness of the Pledge initiative – a youth-led promise galvanising action to defeat hunger, improve health and heal the planet. The pledge brings together young people from around the world to focus on their personal action as a contribution to system change, and to urge governments and businesses to act boldly and urgently.
29 September, 18:00 – 19:30 CEST
"How are China's Companies Responding to China's 2060 Carbon Neutrality Goal?" by Global Energy Policy at Columbia SIPA

In September 2020, Chinese President Xi Jinping announced that China would strive to peak CO2 emissions before 2030 and achieve carbon neutrality before 2060. The neutrality goal, in particular, was a breakthrough for global climate ambitions: a net-zero target from a country responsible for roughly one-quarter of global GHG emissions, more than any other country. Meeting these aims, however, will demand a dramatic transformation of China's economy, and especially of emissions-intensive sectors in energy and heavy industry that have fueled decades of rapid growth. China's leading firms in these sectors are global giants, responsible for significant shares of GHG emissions in sectors from oil and gas to cement. How are they reacting to the climate challenge? Register here.
29 September – 1 October
"The Net Zero Festival" by Business Green

With thousands of companies now committed to delivering net zero emissions and the UK set to host the critical COP26 Climate Summit this November, the Net Zero Festival could not come at a more opportune time. The Festival will bring together some of the world's foremost thinkers on what it takes to accelerate and expand the net zero transition and urge business executives, investors, entrepreneurs, policymakers, and campaigners to join in exploring how to navigate what is the defining economic, political, and technological trend of the age. Check the event programme here. Limited number of complimentary guest tickets available for senior corporate executives involved in sustainability, NGO's, National Government and Not-for-Profit organisations. Check availability and register here.
30 September, 16:00 – 19:00 CEST
"Voices of the transition. Climate change communication for a sustainable future" by CMCC Foundation

Join the conversation on how communication can shape a sustainable future. Discover the most compelling and creative initiatives on climate change communication worldwide through debates, interviews, and live performances. The event will bring together a collection of voices whose different points of view will offer an in-depth look at the same challenge: finding the words and means to raise awareness on climate change. The event will be streamed live on CMCC website. Register here.
---