Nature-based solutions for climate change. The role of transparency and compliance at COP26. Creating markets for climate neutral materials. Environmental justice: energy equity and transitions. Transport transition summit. Advances in forest monitoring alert systems. Bringing energy sufficiency from local projects to a global driver. Sustainable innovation through structured partnerships. Discover these and more online events of the week!
You can also subscribe to Climate Online's newsletter to be reminded about weekly event updates by e-mail:
---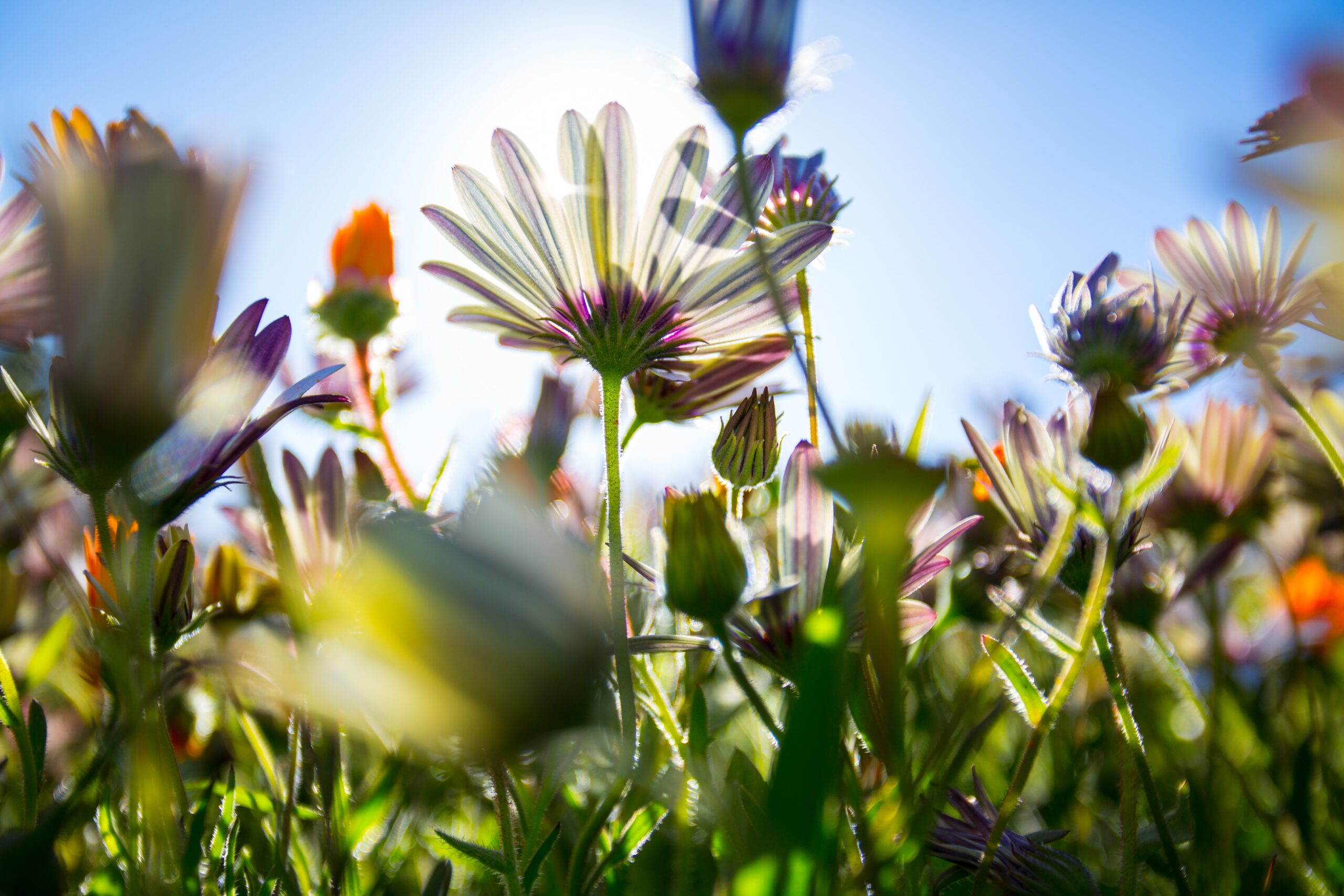 Biodiversity & Environment
12 May, 15:00 – 16:30 CEST
"Advances in Forest Monitoring Alert Systems" by World Resources Institute – WRI

It is difficult to act on deforestation if we don't know when and where it is happening. Near-real-time deforestation alerts can help fill this gap and provide critical information for further investigation and action. Global Forest Watch (GFW) has recently added two new deforestation alert systems – Radar for Detecting Deforestation (RADD) alerts and new GLAD-S2 deforestation alerts – both of which offer a more detailed look at what is occurring on the ground. Join experts from GFW, the University of Maryland's Global Land Analysis & Discovery (GLAD) Lab, and Wageningen University for an overview of the key forest monitoring alert systems available on GFW.
---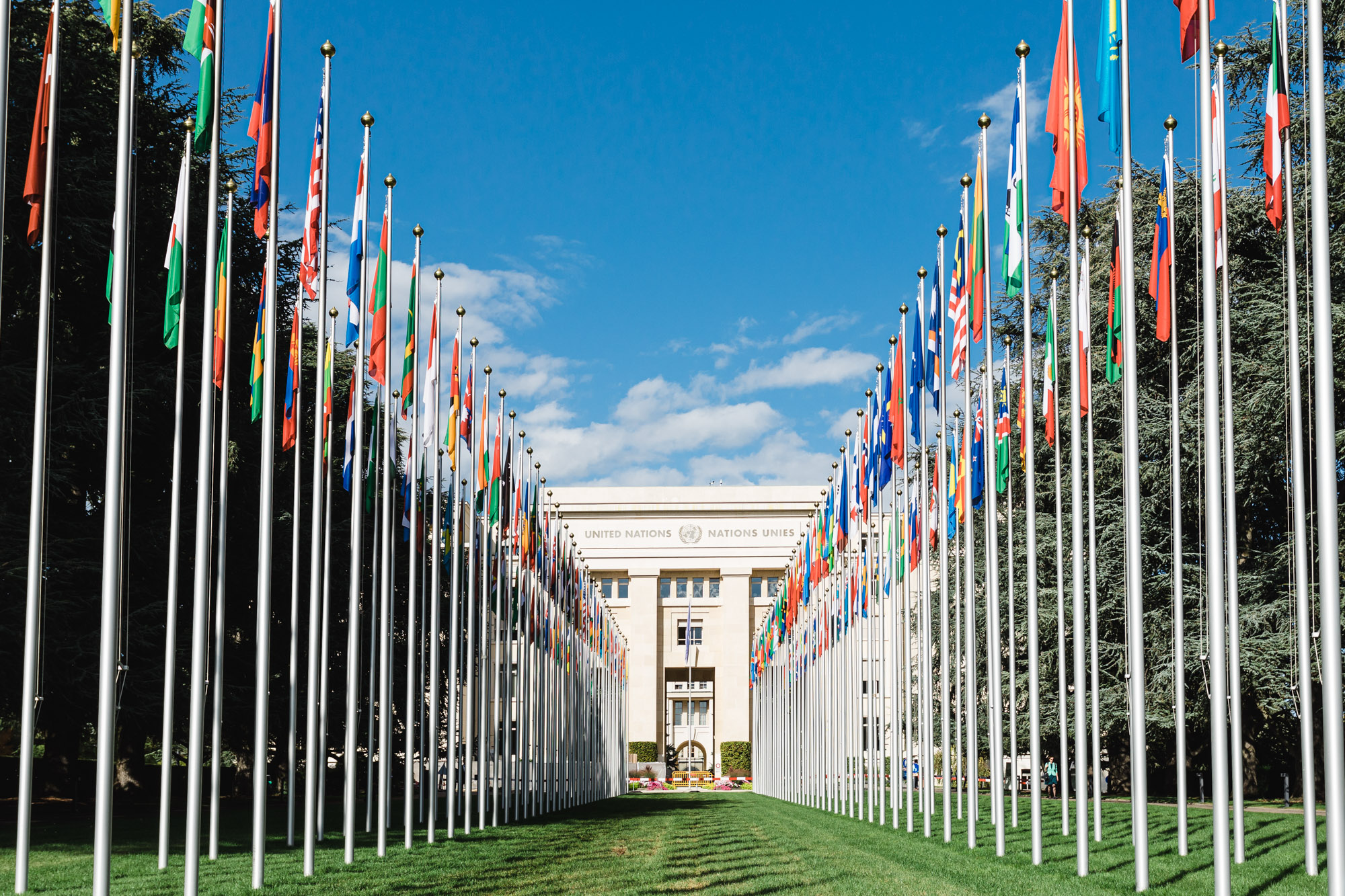 10 May, 11:00 – 12:00 CEST
"Climate change adaptation and disaster risk reduction in Europe: a new EEA report on Nature-based solutions" by CMCC Foundation

Recently, at the European scale, research and innovation initiatives have been launched to address challenges and options for NbS, in relation to climate change adaptation and disaster risk reduction, including several Horizon 2020 research projects. The report "Nature-based solutions in Europe: Policy, knowledge and practice for climate change adaptation and disaster risk reduction", which will be presented during this event, aims to provide up-to-date information on how NbS can provide multi-benefit measures for climate change adaptation and disaster risk reduction in Europe. The report also shows how NbS are highlighted in global and European policy forums and how NbS are applied in Europe to reduce climate change impacts and extreme weather- and climate-related events. The target audiences of this report are decision-makers and stakeholders at European, national and subnational levels and sectoral experts keen to enlarge their knowledge of various aspects of NbS.
10 May, 14:00 – 14:50 CEST
"The Glasgow Action Plan: COP26 asks to the UK government" by Bond

With six months until COP26 in Glasgow, this session outlines the joint advocacy priorities for Bond, The Climate Coalition, and Climate Action Network UK. The newly updated Glasgow Action Plan will be presented, outlining issues across 1.5°C, loss and damage, adaptation finance, nature-based solutions, just energy transition, and domestic action.
10 May, 15:00 – 16:30 CEST
"Nature-Based Solutions for Climate Change: Reconciling the Good, the Bad and the Ugly" by World Resources Institute – WRI

How should policymakers, researchers, the private sector and implementing organizations think about Nature-based solutions as a potential climate solution for reducing emissions and increasing carbon storage, maintaining the ecological integrity of tropical rainforests and other critical natural ecosystems, and respecting the rights and livelihoods of Indigenous Peoples and local communities? How can we learn from past mistakes and build on the latest science to do better?
12 May, 15:00 – 16:30 CEST
"Carbon Markets Across Latin America: Status and outlook"World Bank and Partnership for Market Readiness – PMR

This webinar will provide a tour on carbon pricing development in the Latin American region, showcasing the work of PMR participant countries. Senior government representatives from Latin American jurisdictions will discuss their countries' carbon pricing roadmap, policy milestones achieved, and challenges ahead for expanding the use of market-based instruments in the region.
12 May, 15:00 – 17:00 CEST
"Accountability in the Paris Agreement: The Role of Transparency and Compliance at COP26" by Strathclyde Center for Environmental Law & Governance, SCELG
This coming November, the UN Climate Summit (COP 26) will direct the eyes of the world towards Glasgow. After the formal climate negotiations have been on hiatus because of the global pandemic, the stakes of this important meeting could not be higher. Issues of accountability, transparency, and compliance will be central on the negotiating agenda as the international community gauges progress towards the overarching objectives of the Paris Agreement. How can we know whether countries are meeting their climate pledges? What remedies are available if countries fail to achieve their pledges, or simply lack the necessary resources? And what is the role of these matters in the upcoming negotiations during COP26?
12 May, 20:00 – 21:30 CEST
"Ambition and Opportunity in America's New Climate Commitments" by Environmental and Energy Study Institute – EESI

On April 22, the Biden-Harris Administration announced America's new greenhouse gas emission reduction commitments in the context of the Paris Agreement. The new U.S. Nationally Determined Contribution (NDC) sets a goal of reducing emissions by 50-52 percent based on a 2005 baseline by 2030. Join for a briefing on everything you need to know about the new NDC. Experts will discuss the new emissions reduction goal, why it matters, and how it can be used as a guide for domestic federal policy development and design. The briefing will also explain how the U.S. NDC fits into the overall architecture of international efforts to reduce greenhouse gas emissions and increase resilience to climate impacts. Watch live broadcast of the discussion here.
---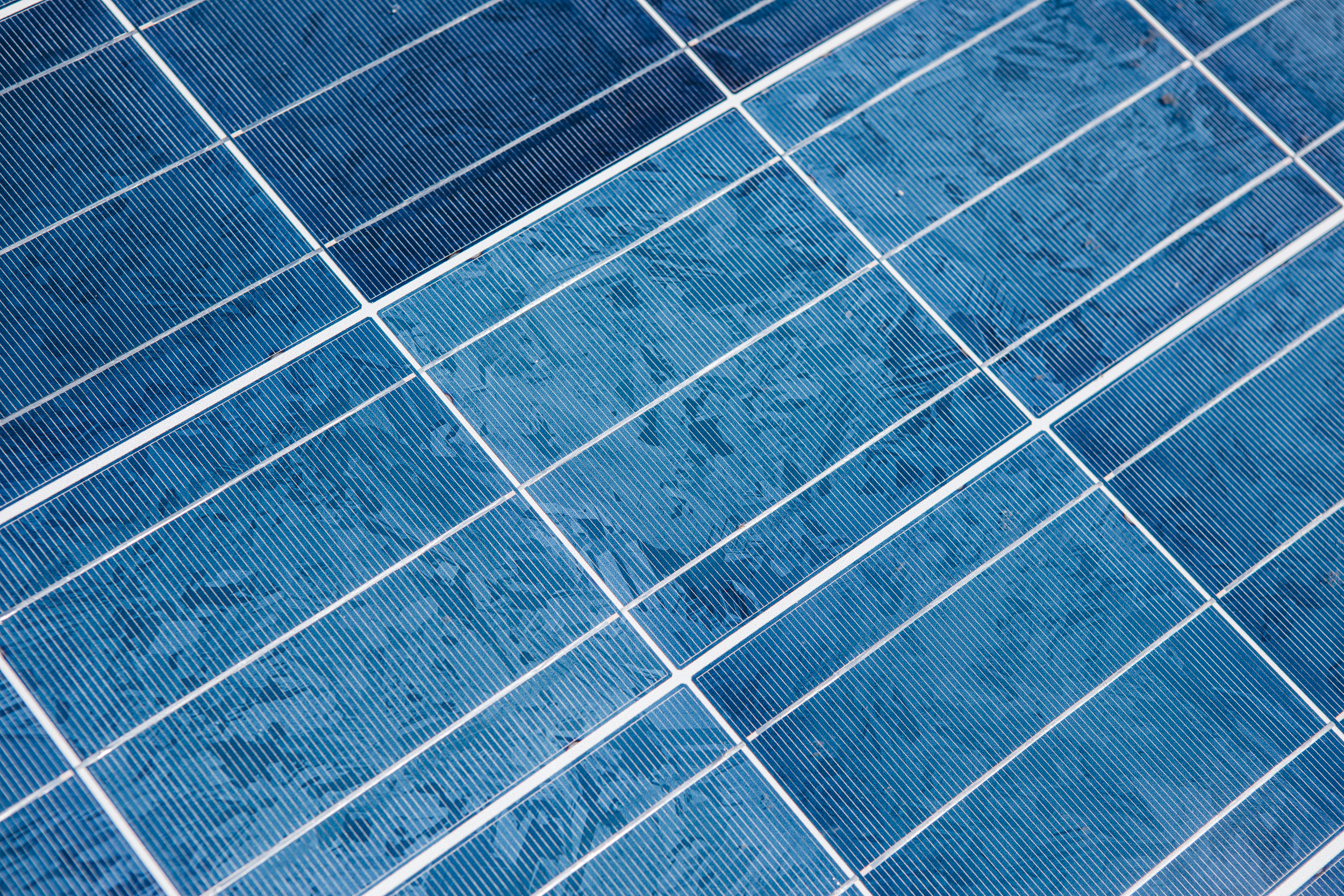 Renewables & Energy Transition
11 – 12 May
"Transport Transition Summit" by Climate Action

The Summit will convene key stakeholders from across policy, investment, technology and regulation spectrum who are tackling the critical challenges in transport decarbonisation right now: mass transit and mobility, shipping, aviation and freight. The event is made of four sessions: (1) Mass transit and mobility, (2) Rebuilding Aviation: Net Zero, (3) Commercialising zero-emission freight, (4) Decarbonising deep-sea shipping: net zero by 2050.
12 May, 9:30 – 11:00 CEST
"What should be in the EU Commission's legislative proposal(s) on Hydrogen" by Florence School of Regulation – FSR

The development of the EU's future low and zero-carbon hydrogen market is moving ahead quickly; the need for a robust hydrogen regulation proposal is evident. This online debate seeks to discuss which proposals should be included in the draft legislation that the Commission will table, for example on guarantees of origin, support schemes, and network regulation. The EU has rich experience in the regulation of gas sector. Which of these experiences are relevant to hydrogen regulation? What particularities apply to hydrogen? How to provide for fast and sustainable clean hydrogen demand and supply growth?
12 May, 10:00 – 11:30 CEST
"High-level discussion on The Role of Critical Minerals in Clean Energy Transitions" by International Energy Agency – IEA

Join the discussion about a new report by IEA showing need for government action to ensure reliable, sustainable supplies of elements vital for EVs, power grids, wind turbines and other key technologies.
12 May, 10:00 – 12:00 CEST
"Decarbonising Spain – Rural Heat Best Practices" by Celsius Initiative

Strategies, technologies and skills required to design, install and operate affordable small scale heat networks based on biomass residues sourced from local forestry or farming activities. This session will present the concept of Rural Heat in the Spanish market – small scale heat networks based on biomass residues sourced from local forestry or farming activities. Speakers will present solutions and technologies available to implement affordable and reliable BioHeat networks, and share best practice in terms of business models, technical design and commercial strategies. They will also highlight the wider opportunities of such installations in terms of local economic growth, job creation, local resilience and social welfare. Register via register@heatacademy.eu.
12 May, 14:00 – 15:30 CEST
"(Re)Fuelling Flight: A vision of the sustainable aviation fuels of the future" by Transport & Environment, SkyNRG, European Climate Foundation, European Cockpit Association and International Council on Clean Transportation – ICCT

We find ourselves at a critical juncture to meet aviation's 2050 decarbonisation targets by implementing a strong, future-proof sustainable aviation fuel policy. This webinar will present our guiding principles to interested parties from the European Commission and the European Parliament, as well as a facilitated discussion wherein the diverse stakeholder groups that contributed to Fuelling Flight can provide their perspectives on the development of the guiding principles.
12 May, 14:00 – 15:30 CEST
"Air Pollution – How Renewables can Tackle this Challenge" by REN21

Where does renewable energy fit into the discussion of combating air pollution? How can we raise awareness of the value of renewable energy? And what opportunities are there to support the world's journey to a cleaner and healthier environment? Join for a discussion about air pollution, the effect on public health and well-being and how renewables can tackle this challenge. Meet leading voices from across the public health and renewable energy sectors to learn how we can strategically collaborate towards clean air, a healthy environment and in making the energy transition happen.
12 May, 14:30 – 16:00 CEST
"Bringing energy sufficiency from local projects to a global driver" by SONNET Project

Across the world, individuals, organisations and governments are working to consume and procure more environmentally-friendly goods. But, do we need to consume all of those goods at all? The concept of energy sufficiency (sometimes known as 'energy sobriety') encourages reducing or altogether avoiding energy consumption. What is stopping this concept from being taken up by policy makers? Why isn't an energy sufficiency approach driving environmental policies? How can it be scaled-up, and what is currently missing to make that happen?
12 May, 18:00 – 19:00 CEST
"Environmental Justice: Energy Equity and Transitions" by Resources for the Future – RFF and Urban Institute

A panel of experts will address issues of energy justice, energy poverty, green jobs, and energy transition communities. The conversation will cover issues that arise on both ends of the energy system—equity in household energy services as well as just transitions for communities whose livelihoods depend on the fossil fuel industry.
13 May, 19:00 – 20:00 CEST
"Solar for Manufactured Homes" by Clean Energy States Alliance – CESA

Manufactured homes, formerly referred to as mobile homes, comprise over 6 percent of America's housing stock and represent an even larger share of housing for low- and moderate-income (LMI) households. A new report by CESA argues that the fastest and greatest progress to expand solar will occur when the LMI solar market is not seen as an undifferentiated sector, and when state policymakers, utilities, and the solar industry focus on specific sub-markets for solar. Manufactured homes represent one important sub-market. In this webinar, CESA Executive Director Warren Leon, the report's lead author, will present the key findings of the report. Register here.
13 May, 23:30 – 14 May, 00:30 CEST
"Smart Grid Seminar: High voltage direct current macrogrid design – a strategic US infrastructure investment" by Stanford University

This presentation describes a multi-organization effort to quantify benefits of developing a national high voltage direct current (HVDC) transmission overlay we refer to as a macrogrid, under a high-renewables future. Given the existing "seam" between the North American Eastern and Western interconnections, an infrastructure planning model was developed to assess tradeoffs between investments in cross-seam HVDC transmission, AC & DC transmission needs within each interconnection, generation investment costs, and operational costs, while satisfying different policy compliance constraints… Register here.
---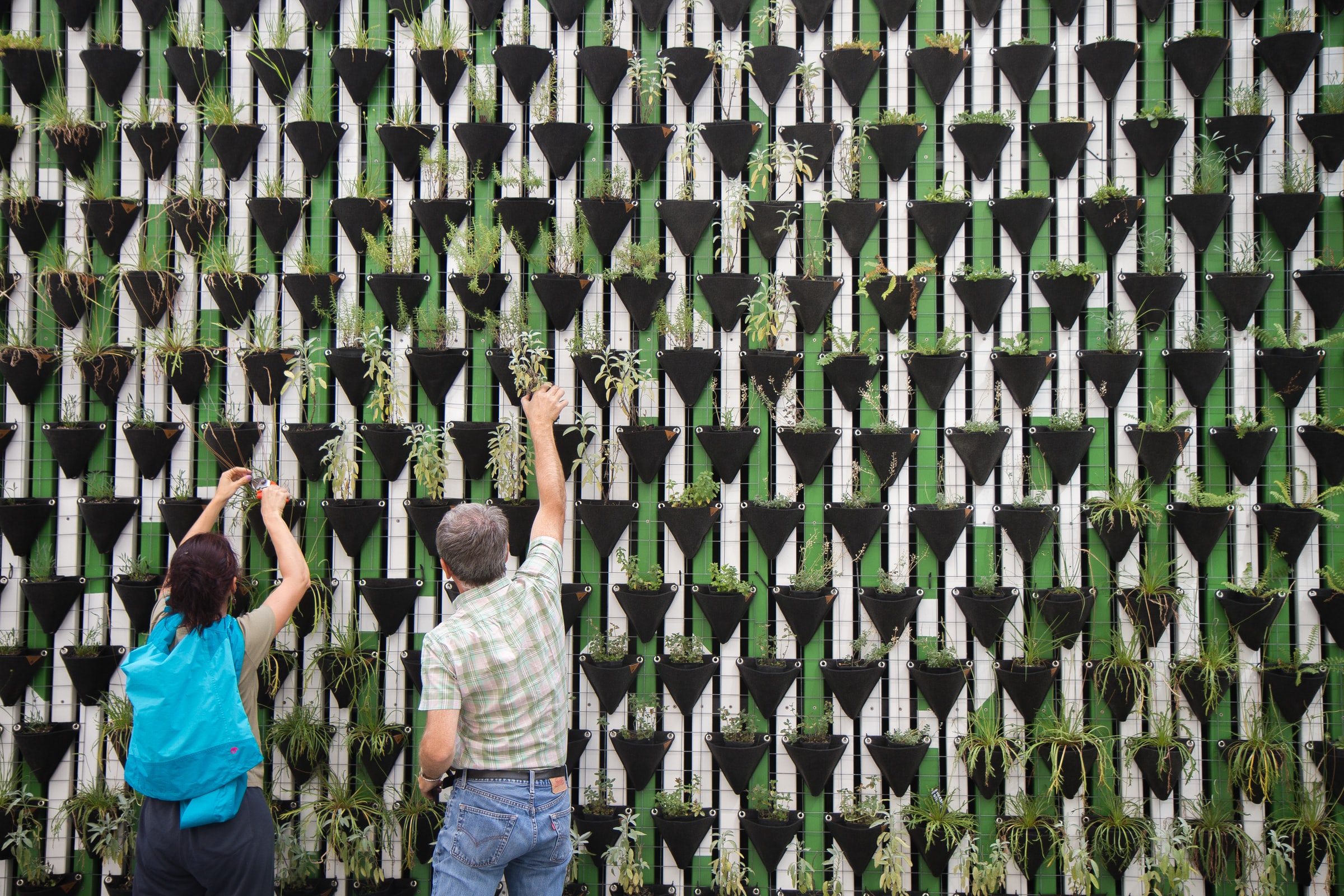 Sustainability & Circular Economy
11 may, 10:15 – 12:15 CEST
"Creating markets for climate neutral materials" by CLG Europe, Agora Energiewende and World Business Council for Sustainable Development – WBCSD

Creating demand through its internal market and driving investment into innovative technologies and business models in this area will be important for the EU's new global competitive sustainability. These issues will therefore be critical as the EU considers its new industry policy, climate ambition and Green Deal initiatives such as the Sustainable Products Initiative. The event will allow for the launch of a new report called "Tomorrow's market today" that will give special attention to how policy can help develop demand and create lead markets for climate neutral materials and products.
11 May, 16:00 – 18:30 CEST
"Circular Economy Roadmaps: Countries, Regions and Cities" by The Texas Project and International Circular Economy Initiative

Countries like The Netherlands, Norway, Austria and Chile, and Cities like Calgary, Amsterdam, Edmonton, and Phoenix have developed different roadmaps to become more Sustainable, Resilient and Circular. Hear about the challenges and new opportunities they found to restart their economies and create value for their communities and citizens with a Non Linear Economy approach. A series of inspiring stories to help your country, region, city or business start a Circular Economy Transition.
12 May, 10:30 – 12:00 CEST
"Urban Innovation Platforms — Sustainable innovation through structured partnerships" by RISE, Research Institutes of Sweden and ICLEI – Local Governments for Sustainability

An Urban Innovation Platform is a method for cities to enhance collaboration internally (between departments) and externally to effectively address challenges related to urban sustainability requiring a high level of innovation. This is especially important when building smarter and more sustainable cities dependent on interconnectivity between different systems and actors, including citizens. In this webinar, speakers will present how cities can create an arena that bridges and holds together relevant actors to build solutions to improve local sustainability.
12 May, 10:30 – 12:30 CEST
"Data as an ingredient of circular business" by Sitra, FIBS, Climate Leadership Coalition and Circular Design Innovation Community

Circular economy solutions are needed to solve the climate crisis, prevent biodiversity loss and stop the overconsumption of virgin natural resources. The use of digital solutions to measure, store and analyse data is a central part of circular business models. Data also opens up new business opportunities and enables the measuring of the progress and impacts of circularity. The session will cover the following topics: (1) Data as a source of circular business, (2) Optimising performance and processes through data, (3) The road ahead. During the event you will gain an insight into these topics from experts in the field and hear about tangible examples from companies already carrying out profitable business operations.
---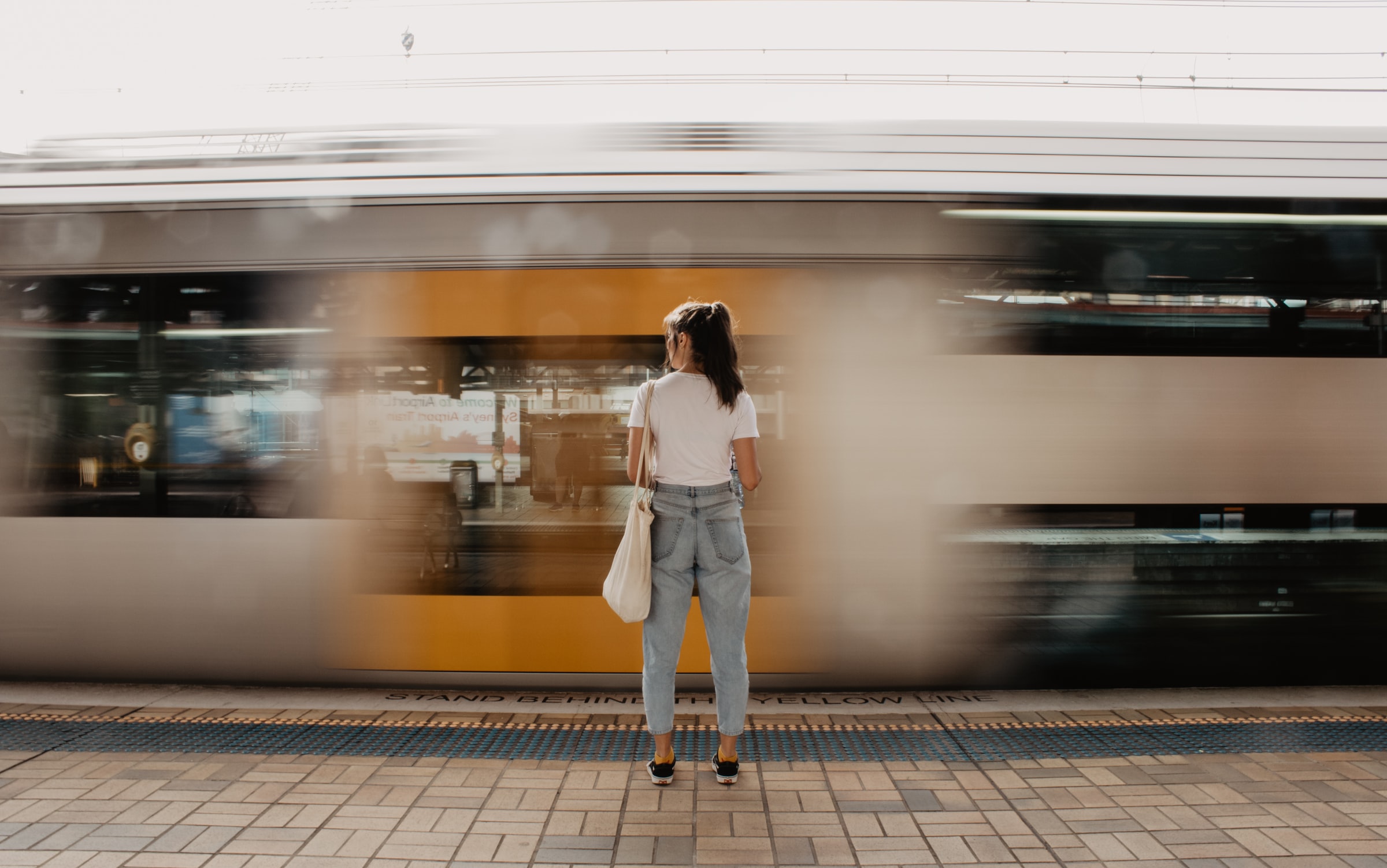 also coming up
in May and June …
17 May, 14:00 – 15:30 CEST
"Green and Sustainable Chemistry: From Objectives to Action" by Green Growth Knowledge Partnership and UNEP

How can governments, businesses and citizens learn more about green and sustainable chemistry? Where are key entry points for learning and training? What is the market potential for green and sustainable chemistry? What are the most relevant eco-innovations in business models? How can green and sustainable chemistry support sustainable development goals (i.e. sustainable consumption and production, biodiversity and gender)? Register here.
18 May, 16:00 – 18:00 CEST
"Supporting local action on Energy Efficiency" by Buildings Performance Institute Europe – BPIE and EU-Canada Exchange

What are the available tools providing technical and financial support for local action in building renovations? What can we learn from leading European and Canadian cities' experience and what do they need to reach their climate goals? Join the European Commission, Natural Resources Canada, representatives from the Federation of Canadian Municipalities, the EIB and the Covenant of Mayors and many representatives of cities and local authorities across Europe and Canada. Register here.
18 and 20 May
"Industry Transition Summit" by Climate Action

Heavy industry and heavy transport are together responsible for 40% of global carbon emissions and their contribution is set to increase. Hydrogen, alternative fuels, negative emissions technologies and energy efficient industrial clusters will be critical to transitioning these harder to abate sectors. But where does the responsibility lie, who will pay for the transition and how can we encourage industry players to shift their existing operations to low-carbon alternatives? Register here.
19 May, 12:00 – 14:00 CEST
"Wind Power Permitting – How does it work and what are the main hurdles?" by World Wind Energy Association – WWEA

The webinar will present general aspects and challenges, starting with a general overview and introducing the perspectives of different markets as well as the view of a wind power investor operating in different countries. Accordingly, the webinar will present the latest trends in market digitalisation and will discuss actual and potential solutions. A special focus will be on how wind and other renewable sources can be integrated and how cross-sector coupling can look like. Register here.
20 May, 14:30 – 16:00 CEST
"Cogeneration and district heating: An enabler of the green transition?" by Euractiv

As the European Commission works on the revision of the European Energy Efficiency Directive, the Renewable Energy Directive II and the EU Emission Trading System, the energy industry is concerned about what this will mean for cogeneration plants and district heating in the future, especially in those Member States where energy transition relies on switching from coal to gas generation. More specifically, what will this entail in terms of meeting criteria and costs? Join this virtual conference to discuss how an effective integration between heat and power can meet energy efficiency and contribute to climate change targets and what this will mean for the energy industry in practical terms. Register here.
20 May, 18:00 – 19:00 CEST
"Putting a value on nature: Influencing global action on environmental challenges" by University of Oxford, Oxford Martin School

Ahead of the International Day for Biological Diversity, in conversation with Professor Cameron Hepburn, Inger Andersen, the Executive Director of the UN Environment Programme speaks to the implications of the Dasgupta Review on the Economics of Biodiversity, and how we can begin the journey to re-shape our economies, working with nature, not against it. Register here or watch live broadcast of the event here:
20 May, 19:30 – 20:30 CEST
"Supporting Net Zero Through a Circular Economy" by The New York Times

Net zero is an ambitious target that cannot be achieved under our current economic model. To build a truly sustainable world, we need to fundamentally redesign the economy to replace our linear approach of "take, make, waste," and create a circular economy promoting sustainability by design. This would reduce carbon, cut pollution and help protect biodiversity – but can a circular economy advance broader systemic change?
25 May, 17:00 – 18:00 CEST
"Advances in land-use planning in the Amazon" by Stanford University, Natural Capital Project

To see the visible effects of the human footprint on natural ecosystems, look no further than the Amazon rainforest. As in most of the world, agricultural expansion and intensification are driving land-use and land-cover change in the Amazon. The world's largest tropical forest has exceptionally high rates of land use change that are accelerating forest loss to a critical threshold. Scientists and civil society are increasingly documenting the connection between forests and land use that serve as input for government decision-making. Land use planning is a systematic, multi-stakeholder process that can provide a sustainable means for local people to manage natural resources in a way that meets the needs of both current and future generations. In this session, the panelists will present their experiences working in different countries with government agencies in the Amazon on land use planning as a tool to deter deforestation and preserve ecosystem services. Register here.
25 and 27 May
"Energy Transition Summit" by Climate Action

The global energy sector and system is the backbone of the green economy. From upstream to downstream, the sector must accelerate it's transition to net-zero, continue to adopt new technologies and start to embrace digitisation and decentralisation over the next decade. The global net-zero transition depends on the energy sectors ability to support the rapidly increasing demands for electricity, the deployment of smart infrastructure to manage energy more effectively and the approach we take to emerging markets clean energy transitions. The Summit provides key market insights, trends and opportunities over the next decade as the energy sector prepares to support a global green economy. Register here.
26 May, 17:00 – 18:15 CEST
"EU agenda for global forests – Getting the balance right" by Euractiv

Join this virtual conference to discuss how to get the balance right in the EU forest protection agenda. Questions include: How to ensure EU legislations on due diligence and forest-risk commodities do not hamper efforts underway in third countries? How to build bridges with the producers? How to reconcile socio-economic development objectives with an EU zero-deforestation standard? Is the EU-Mercosur agreement a challenge or an opportunity to secure trade in 'products from deforestation-free supply chains'? Register here.
26 May, 22:00 – 23:00 CEST
"Market Design for the Clean Electricity Transition" by Energy Systems Integration Group – ESIG

Policymakers in the U.S. and many other countries are examining whether current electricity market designs are well-suited to support the efficient and rapid decarbonization of the power sector. World Resources Institute and Resources for the Future are exploring concepts for organized long-term markets designed to operate parallel to today's short-term energy markets, and intended to identify and support the financing and development of efficient, reliable mixes of clean (i.e., zero- and very low-carbon) resources. Speakers will present on why such markets may be needed, and on four potential long-term market designs. Register here.
27 May, 16:00 – 17:15 CEST
"National Oil Companies' Roles in Renewable Energy and Economic Diversification" by International Institute for Sustainable Development – IISD

This event will focus on potential roles that national oil companies (NOCs) could play in countries' efforts to transition to cleaner energy and a more diversified economy. A growing number of oil companies have announced intentions to shift their business model "from barrels to electrons" and to invest in renewable energy. NOCs are no exception, and some governments are looking to their NOCs to help drive growth in clean energy. Can NOCs also promote and support development of new sectors to help meet their governments' objectives of economic diversification? Speakers in this session will examine the pros, cons and challenges associated with efforts to adapt NOC business models for a low-carbon future. Register here.
31 May – 1 June
"Innovation pathways, strategies and policies for the low-carbon transition in Europe" by Florence School of Regulation – FSR, INNOPATHS project

The transition to climate neutrality in Europe will require deep structural changes to the full range of energy, economic and societal systems. These changes, and their economic, social and environmental implications, must be examined and understood if policymakers are to take the best decisions possible to achieve this overarching objective. The conference will hold presentations and discussions on following topics: (1) Technology development and innovation dynamics; their policy and other drivers, and co-benefits (2) Decarbonisation and equity, with a focus on European labour markets and the broader social implications of the transition (3) Financing the transition; including the role of public funds, low interest rates and the European Green Deal (4) Key requirements and implications of our new pathways for a low-carbon Europe; and the differences implied depending on which pathway emerges from policy action and wider developments (5) Policy priorities and knowledge gaps; including a panel session with a series of European policy experts and practitioners, to conclude the conference.
3 June, 18:00 – 19:00 CEST
"Rethinking planetary prosperity: are we measuring what we value?" by University of Oxford, Oxford Martin School

Grounded in the innovative research of the Institute for Global Prosperity at University College London, this discussion between Professor Dame Henrietta L. Moore and Professor Sir Charles Godfray takes stock of how research traditions within the social sciences that are attuned to the diversity of human livelihoods, value systems and collaborative research methods are of urgent necessity for designing new socio-natural economies and planetary prosperity for all. Register here or watch live broadcast of the event here.
4 June, 9:30 – 11:00 CEST
"COP26: Will it be different this time?" by Euractiv

After being delayed for a year due to the COVID-19 crisis, the United Nations Climate Change Conference, COP26, will take place in Glasgow from 1 – 12 November 2021. UN Secretary General Antonio Guterres described 2021 as a "make or break year" in the fight against the climate emergency and underlined that long-term commitments must be matched by immediate actions to launch the decade of transformation that people and the planet so desperately need. With a new US administration taking the climate emergency seriously and China's recent pledge to reach carbon neutrality by 2060, the global political will to tackle climate change is arguably the strongest in many years. Join this virtual conference to discuss the feasibility of climate goals and how the global community will have to work together to address the climate challenge at COP26 and beyond. Register here.
4 June, 12:00 – 13:00 CEST
"The Climate Cost of Biodiversity Loss" by United Nations Foundation

Biodiversity loss and climate change are inseparable threats to humanity that must be addressed together. They are also deeply interconnected in ways that pose complex challenges to effective policymaking and action. This event will explore the impact of climate change on biodiversity and the capacity of species to adapt to climate change. It will also look at the linkages between land use change, a major cause of emissions, and the impact on biodiversity…
---