Finance, insurance and sustainable cooling. Nature, climate and health leadership for a healthy and green recovery. Climate resilience through collaboration across scales. Electricity markets in times of (climate) change. Communities shaping sustainability. World Circular Economy Forum. Nature-based solutions and food. Predicting Arctic sea ice from seasonal to multi-decadal timescales. Discover these and more online events of the week!
You can also subscribe to Climate Online's newsletter to be reminded about weekly event updates by e-mail:
---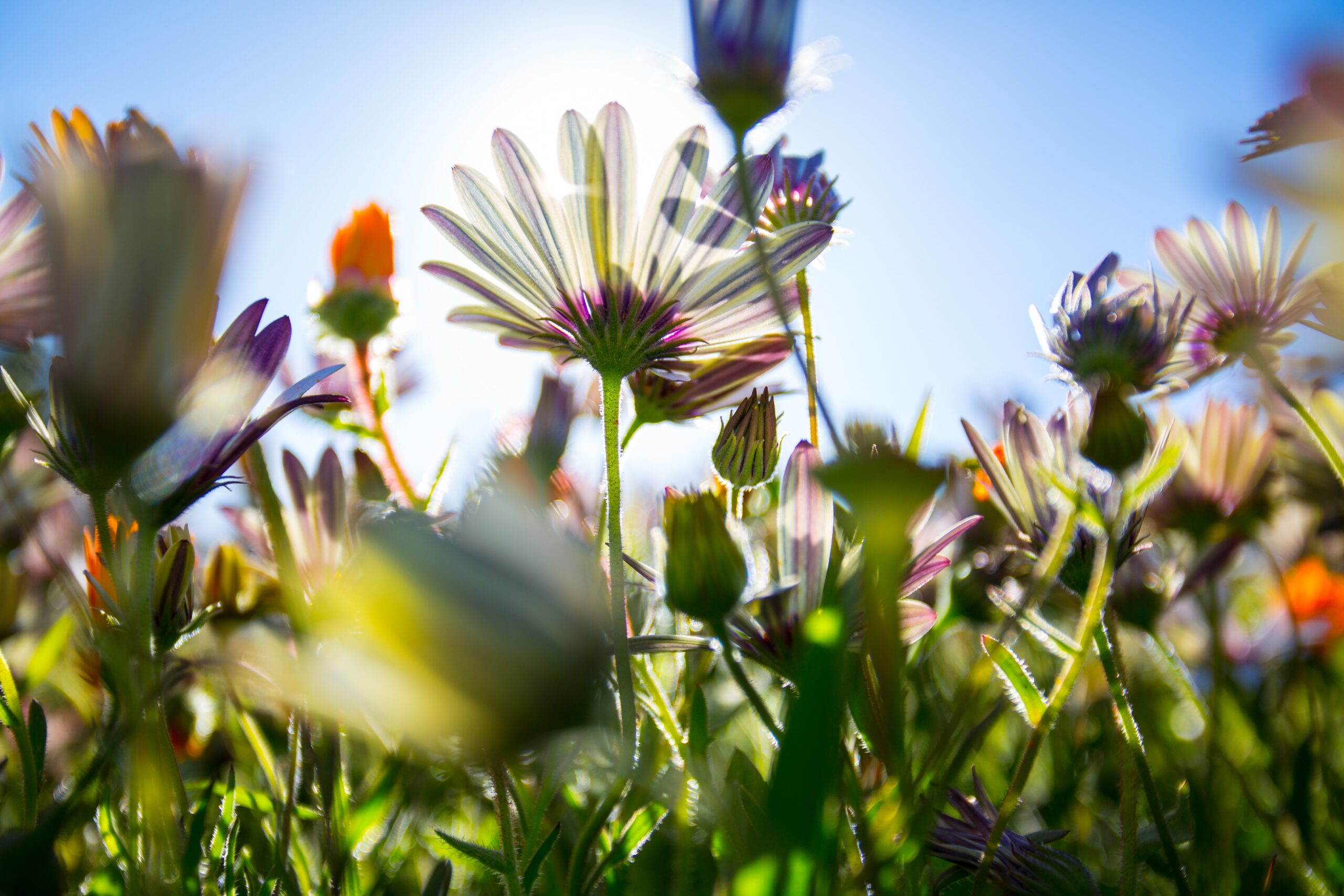 Biodiversity & Environment
16 September, 13:00 – 14:00 CEST
"Involving Stakeholders in Co-creation of Ecosystem Services Research" by European Marine Board

The webinar "Involving Stakeholders in Co-creation of Ecosystem Services Research" will build on the science presented in EMB's Future Science Brief 5 on 'Valuing Marine Ecosystem Services' and Position Paper 24 'Navigating the Future V', and will include presentations and a discussion with Professor Linwood Pendleton and Dr Tara Hooper. Register here.
---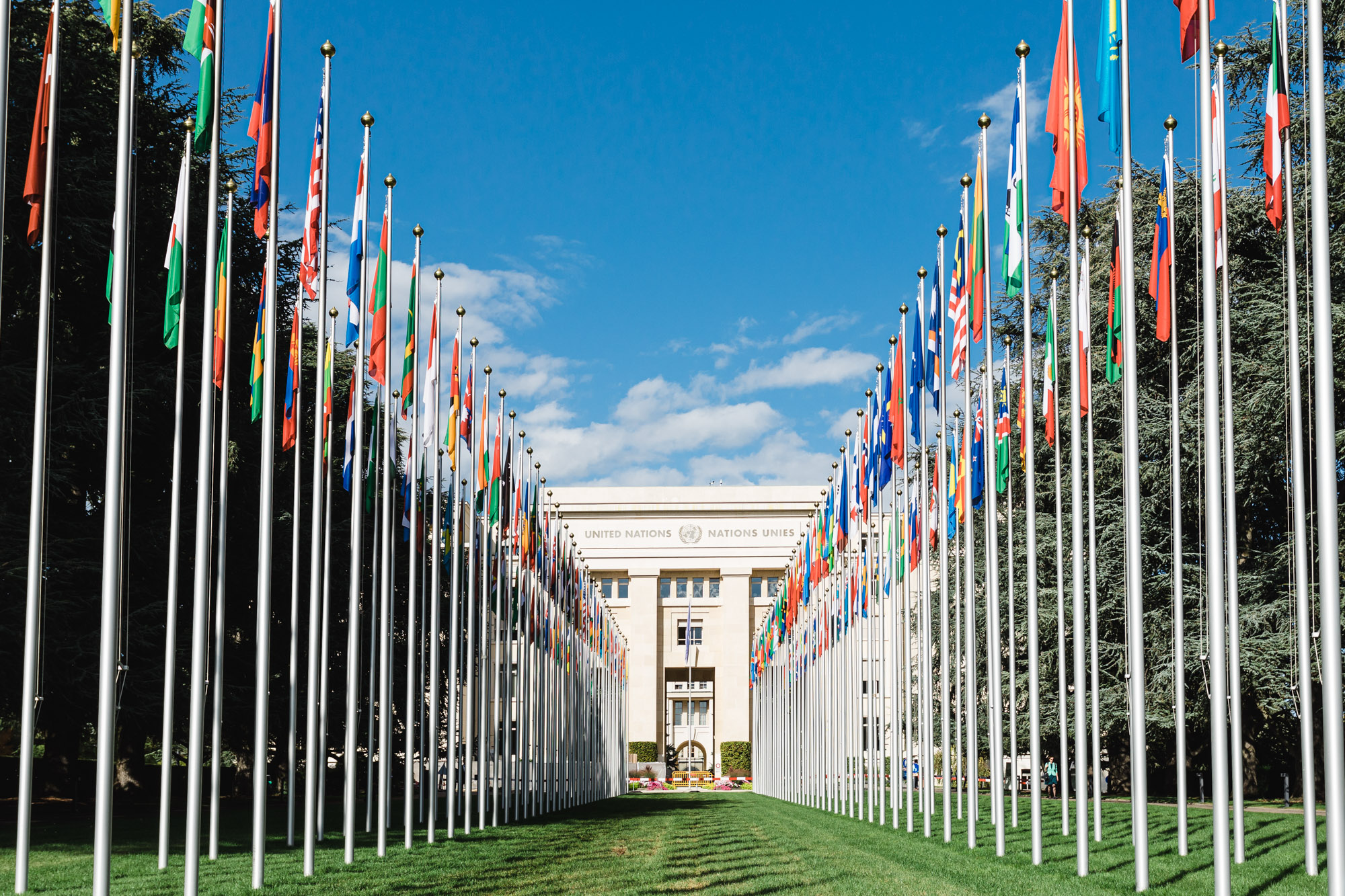 Climate Science, Policy & COP26
14 September, 18:00 – 19:30 CEST
"Africa and Global Climate Diplomacy: Priorities, Lessons Learned, Pathways Forward" by Center on Global Energy Policy of Columbia University

Africa is the continent that historically and contemporarily has contributed least to human-induced climatic changes yet it is in many ways already suffering some of global warming's most devastating consequences. Despite this stark reality, African ideas about climate and perspectives on the political economy of mitigation and adaptation are rarely highlighted in global forums. The session brought together prominent voices from different parts of the continent to explore African priorities in global and regional climate diplomacy; to analyze the historical role played by African states in global discussions, from the Kyoto Protocol to the Paris Agreement; and to identify ways in which African bureaucratic, economic and political realities will intersect with international negotiations in the future.
15 – 17 September
"Climate Chance Summit Africa 2021" by Climate Chance Africa

Join 3 days of sessions on key themes and sectors of climate action including access to climate finance, sustainable mobility and transport, adaptation and water, women in climate action, the Great Green Wall and more. The sessions are open to all.
15 September, 10:00 – 11:00 and 16:00 – 17:00 CEST
"Local Governments and Municipal Authorities Roadmap Towards COP26" by ICLEI

Yunus Arikan, ICLEI's Global Advocacy Director, orients local and regional governments on the agenda and processes of the UN Climate Change Conference (COP26), held in November 2021 in Glasgow, as well as on issues of multilevel governance and progresses in the global climate negotiations. ICLEI acts as the focal point of the Local Governments and Municipal Authorities (LGMA) Constituency.
15 September, 13:30 – 15:00 CEST
"Addressing the Adverse Impact of Climate Change on the Full and Effective Enjoyment of Human Rights" by Geneva Environment Network

HRC48 Side Event | Organized by the Permanent Mission of the Republic of the Marshall Islands, this session will present the findings of the IPCC "AR6 Climate Change 2021: The Physical Science Basis" report to the members of the Council in the context of existing and potential future work of the Human Rights Council on climate change, including the potential creation of a Special Rapporteur on Climate Change and Human Rights.
15 September, 14:00 – 16:00 CEST
"Nature, climate and health leadership for a healthy and green recovery: Catalysing an intergenerational response" by World Health Organisation

How can we contribute to aligning the climate and biodiversity agendas in the lead up to COP 26? How can we ensure nature-based solutions also embed support youth engagement, health leadership and the principles of social equity and justice? How do we catalyse cross-sectoral, intergenerational and transboundary leadership to maximize the potential of nature-based solutions while supporting a healthy, green and just recovery?
15 September, 16:30 – 17:30 CEST
"Predicting Arctic sea ice from seasonal to multi-decadal timescales" by CMCC Foundation

During the last forty years, Arctic sea ice cover has declined dramatically due in large part to anthropogenic forcing. Climate models project continued ice loss for the future with instances of September ice-free summers likely by the mid-21st century. As a consequence of the changing sea ice, and increased Arctic marine access, there has been growing interest in predicting sea ice conditions on seasonal and longer timescales. Join the webinar to hear about the factors that provide predictability of Arctic sea ice conditions on seasonal to multi-decadal timescales. This includes the role of long-lived ice thickness and ocean heat content anomalies as sources of ice area predictability and how that predictability differs across seasons. Find out how initial value predictability characteristics that are important for seasonal forecasts are likely to change in a warming climate.
16 September, 16:00 – 17:30 CEST
"Climate Resilience through Collaboration Across Scales" by International Institute for Sustainable Development – IISD, National Adaptation Plan Global Network and Organisation for Economic Co-operation and Development – OECD

Joint the webinar on vertical integration for locally-led action on climate resilience. This event aims to facilitate exchanges on valuable lessons learnt from the collaboration across layers of governance and with non-state stakeholders in the design, development and implementation of NAPs and sector-specific development plans that focus on climate resilience.
---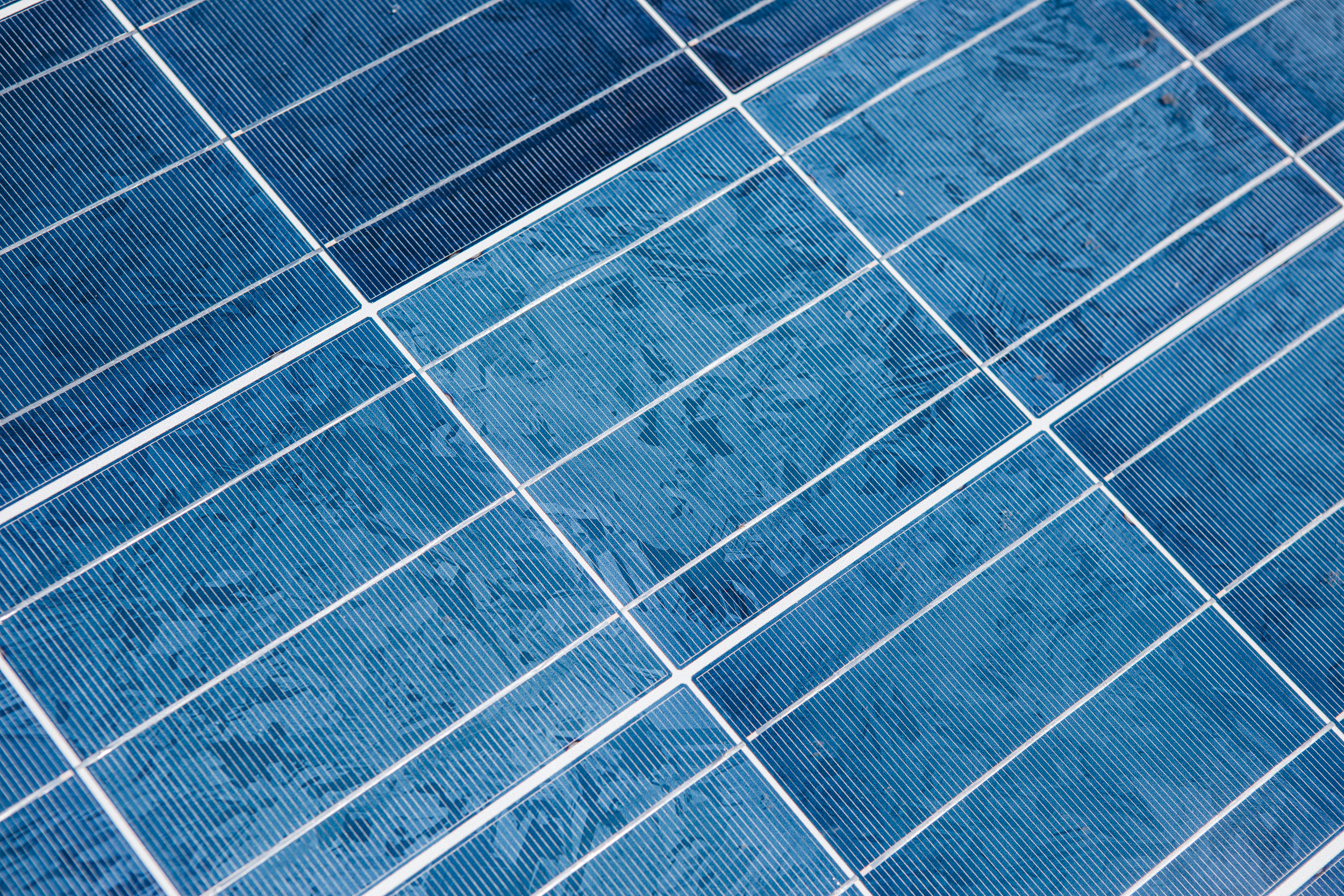 Renewables & Energy Transition
13 September, 9:00 – 11:15 CEST
"Palm Oil-based Biofuels Policy and Socio-Environmental Impacts in Asia" by Solutions for Our Climate

In this Webinar, civil society representatives from South Korea, Indonesia, Japan and the European Union will share their insights into the state of palm oil-based biofuels sourcing, production and consumption policy. Speakers will further the discussion on biofuels in the following three sub-themes: 1) biofuels supply chain impacts and investment risks in Asia, 2) recent policy trend and suggestion and 3) lessons from local and advocacy experiences.
13 September, 10:00 – 11:00 CEST
"Finance, Insurance and Sustainable Cooling – Cooling for COP26 series" by Oxford Martin School

Cooling is necessary for the quality of life of billions of people living across countries, whether in hot climates or in regions that are traditionally unprepared for ever more frequent heatwaves due to climate change. The energy needed for air conditioning is likely to triple by 2050, with an equivalent of ten new air conditioning units projected to be sold every second for the next 30 years. This huge demand has the potential to drive up greenhouse gas emissions and exacerbate the very problem it is designed to alleviate. The Future of Cooling Programme's vision is to understand and shape worldwide cooling solutions which place planetary stewardship and protecting people's needs at their heart…
13 September, 11:00 – 12:00 CEST
"Initiative for coal regions in transition: Enabling participation in multi-stakeholder consultations" by ICLEI Europe

Building on the tools presented in the first two webinars and according to the specific needs identified by participants, the third webinar will focus on participatory methods to enhance larger-scale public events, engaging multiple stakeholders in coal regions.
13 September, 11:00 – 12:30 CEST
"Scaling up biomethane on the pathway to a net-zero future" by World Bioenergy Association

Biomethane is among a leading range of low carbon solutions which needs an accelerated scale up to match these ambitions. In this context, this webinar aims to showcase the latest global developments and best practices in the field of biomethane, covering new market trends, innovative polices and technology advances. Speakers include representatives from International Energy Agency, European Biogas Association, Nature Energy, Indian Biogas Association, etc.
14 September, 9:00 – 17:00 CEST
"Look what the neighbours are doing! Communities shaping sustainability" by NTNU – SMARTEES Consortium

SMARTEES – Social Innovation Modelling Approaches to Realizing Transition to Energy Efficiency and Sustainability – supports the energy transition and policy design by developing policy pathways that foster citizen inclusion. SMARTEES examines five types of energy- and mobility-related local social innovation in cities and islands across Europe. The results stemming from years of research and implementation in the project will be explored in the final conference. Check event programme here.
14 September, 11:00 – 14:15 CEST
"Digitalisation and decentralisation: How to unleash the full potential of this synergy?" by International Energy Agency – IEA

Join the meeting on the role of digitalisation in the integration of distributed energy resources to enhance efficiency of energy systems and support decarbonisation. The meeting will provide insights from a number of ongoing initiatives and projects including the IEA's Digital Demand Driven Electricity Networks (3DEN) initiative and the European Technology and Innovation Platform (ETIP) Smart Networks for Energy Transition (SNET) and will also feature a discussion with 7 IEA Technology Collaboration Programmes. The discussion will focus on the challenges and actions needed to unlock potentials and facilitate new business models and investments, as well as on the policy or regulatory changes needed to accelerate progress. Ultimately, the discussion aims to stimulate ideas for further collaboration between ongoing initiatives and programmes.
14 September, 14:00 – 15:00 CEST
"Hydrogen and Carbon Capture: Will they save the natural gas industry?" by Upstream

As the pressure to cut carbon emissions intensifies, hydrogen is increasingly being advanced as a potential alternative to hydrocarbon-based infrastructure. Blue hydrogen — which is produced from natural gas along with a capture and storage solution for the associated carbon — must overcome many hurdles if it is to become more than a niche fuel. But the fact that it is drawing investments from several traditional oil and gas companies bodes well for the fuel.
14 September, 19:00 – 20:00 CEST
"How SMART-E Loans Can Make Residential Energy Upgrades More Accessible" by Clean Energy States Alliance – CESA

SMART-E is an unsecured, low-interest personal loan product for residential energy upgrades that has been successfully run in the United States (Connecticut and Michigan) since 2009. It makes clean energy home improvements more accessible to homeowners, including low-income and credit-challenged borrowers, via networks of local lenders. With the help of an online workflow platform designed to streamline the application process, SMART-E is being deployed in an increasing number of states across the country. On this webinar, Madeline Priest, a Senior Manager at Inclusive Prosperity Capital, and Neda Arabshahi, Director of the Inclusive Center for Resiliency and Clean Energy, will share more about the SMART-E loan product and how it can be employed to make energy upgrades more accessible in your jurisdiction.
14 – 15 September
"SPARK: Energy Re-Imagined" by Terrapinn

The way we produce and consume energy is changing fast. Governments around the world have pledged to meet emissions targets within the next two decades. This will require mass uptake of renewable energy sources and the decarbonisation of buildings, vehicles, and heavy industry. New business models, technologies, funding mechanisms, and regulatory incentives will be key to achieving a sustainable future. SPARK will bring you 2 days of virtual panels covering the key themes of the energy transition: Green recovery, COP 26, and energy policy | Finance and investment | Renewable energy | Flexible grids | Digital innovation | Energy management | Electric vehicles infrastructure | Nuclear power | Green gas | Decarbonising buildings. This is the online meeting place for the whole energy community to do business, make new partnerships and create the future.
15 September, 14:00 – 15:30 CEST
"Fossil Fuel Subsidy Reform for Green Recovery and Greater Climate Ambition" by Friends of Fossil Fuel Subsidy Reform – FFFSR and International Institute for Sustainable Development's Global Subsidies Initiative – IISD-GSI

Fossil fuel subsidy reform is a necessary prerequisite to green recovery and a key tool for increasing ambition and motivating clean energy transition. This virtual event will highlight the critical role that fossil fuel subsidy reform plays in these pathways. During this session, IISD-GSI researchers will present recent modelling results that show how much greenhouse gas emissions can be reduced by consumer fossil fuel subsidy reform, and how much money countries can save at the same time. Speakers will also share guidance for achieving a fossil-free recovery as well as government and civil society perspectives on green recovery.
15 September, 15:00 – 16:00 CEST
"Electricity markets in times of (climate) change" by Florence School of Regulation – FSR

The new season of FSR Insights starts with a conversation with the editors of the recently published Handbook of Electricity Markets. With twenty-two chapters written by leading international experts, the handbook represents the most detailed and comprehensive overview on electricity markets ever published, covering wholesale and retail; renewable electricity sources; the electrification of mobility, heating, and cooling; and recent innovations such as distributed generation, electrical energy storage, demand response and digital platforms that are disrupting the industry.
15 September, 15:00 – 16:00 CEST
"EU Energy: Green and Connected beyond EU Borders" by International Association for Energy Economics – IAEE

The EU Green Deal is the centerpiece of the EU strategy to transform Europe into the first carbon-neutral continent. The Green Deal, although aimed first and foremost at EU Member States, has important implications for EU neighbors and trading partners. The webinar will examine the external dimension of the EU Green Deal, review coal phase-out initiatives in the EU, the Mediterranean and around and give a perspective on efforts for better connecting markets South and North of the Mediterranean. Register here.
15 September, 20:00 – 21:00 CEST
"Shaping the Role of Solar in Utility Planning to Advance Customer Clean Energy Goals" by World Resources Institute – WRI

Join for a webinar on the ways that solar energy is currently considered and can be improved in utility long-term planning, and how customers are engaging in these plans to advance their clean energy goals. The event will highlight findings from new WRI research on the types of barriers that affect the treatment of solar in utility planning and opportunities for stakeholders to address various challenges. It will also feature a panel of representatives from local governments, companies and utility commissions to discuss the ways long-term utility plans affect customer clean energy goals and how customers can and have engaged in these processes to advance renewable energy.
16 September, 10:00 – 12:00 CEST
"Hydrogen, taking stock of the Fit for 55" by European Roundtable on Climate Change and Sustainable Transition – ERCST

This new work stream aims to bring together stakeholders, including policymakers and industry on a regular basis to discuss substantive issues around this topic, informed by original intellectual input from ERCST. This meeting will take stock of the main hydrogen legislative developments proposed in the "Fit for 55" package. The current hydrogen regulation and policy is scattered over gas, electricity, fuels, emissions, industry, transport, heating etc. with a considerable level of uncertainty about where (in which pieces of legislation) and how key issues will be addressed.
16 September, 13:30 – 20:00 CEST
"Energy action day" by Denmark, International Renewable Energy Agency – IRENA, UNEP and World Economic Forum – WEF

In the margins of the UN High-Level Dialogue on Energy, Denmark, IRENA, UNEP and the World Economic Forum will host the Energy Action Day. The event will convene a broad set of stakeholders to discuss how to accelerate collective action towards net zero and climate-resilient energy systems while promoting decarbonisation to meet the 1.5°C thresholds. The Energy Action Day will feature in-depth discussions and showcase ambitious energy transition-related commitments and initiatives in an effort to accelerate energy transitions around the world. The event will pave the way towards the High-level Dialogue on Energy and COP26 in Glasgow.
16 September, 16:00 – 17:00 CEST
"The Persistent Problem of Coal Power Finance" by Climate Policy Initiative and Sustainable Energy for All – SEforALL

Join the virtual launch of a new knowledge brief on Coal Power Finance in High-Impact Countries, part of SEforALL's Energizing Finance research series. This new research identifies which high-impact countries are receiving finance for coal fired power, the sources of this investment, its key drivers and the risks attached. The research also offers a series of recommendations to accelerate coal phase-out in favor of more cost-effective renewable energy solutions that support both increased energy access and the transition.
---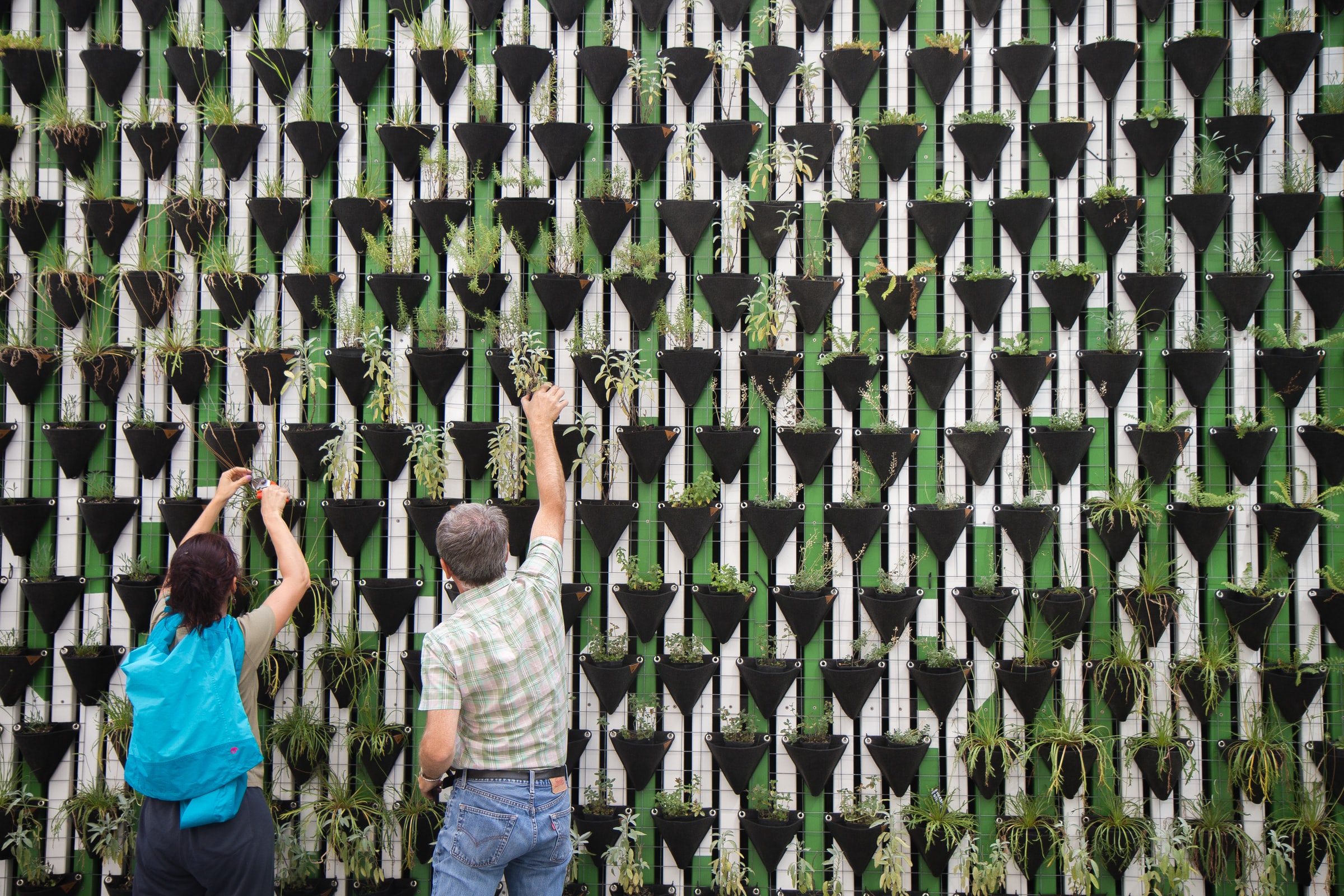 Sustainability & Circular Economy
13 – 15 September
"World Circular Economy Forum 2021" by SITRA

WCEF2021 will focus on the system level changes, or "game changers", needed to accelerate the transition to a circular economy. Seizing the circular opportunity requires transformational change and collective efforts by businesses, policymakers, civil society and others. Hosted in North America for the first time, WCEF2021 will bring dynamic new voices to the global discussion, explore circular opportunities from the perspective of natural resource producing countries, and highlight the critical importance of the circular economy to fight climate change and to protect biodiversity. Consult the programme for more details about the event.
13 September, 15:00 – 16:30 CEST
"Nature-based Solutions and Food" by Geneva Environment Network and International Union for Conservation of Nature – IUCN

Nature-based solutions (NbS) are designed to improve the ecosystem services provided by nature. In agriculture, it can provide numerous benefits including the provision of food, hydrological services and regulation of climate. Farming practices that increase soil biodiversity include sustainably managing soil water and nutrients, controlling erosion, and maintaining groundcover. Adopting NbS approaches to better our food systems is essential to meeting the fundamental human right to food and contribute to multiple imperatives of the 2030 Sustainable Development Agenda. The Nature-based Solutions and Food dialogue is taking place in the run-up to the UN Food Summit.
14 September, 14:00 – 16:00 CEST
"Vision 2050: Time to Transform and the changing landscape for investors and companies" by World Business Council for Sustainable Development – WBCSD

This is a private virtual roundtable discussion on WBCSD's recent report "Vision 2050: Time to Transform" and the business and regulatory shifts around ESG that are changing the landscape for investors and companies. Vision 2050: Time to Transform provides an aspirational shared vision and framework for action that guide the global business community in its efforts to drive the transformations needed to deliver long term societal, environmental and business prosperity. This roundtable will bring together leaders from corporates and the financial sector. Speakers representing WBCSD, business and finance will share their insights on what companies and investors can and must do to help drive the transition to a more sustainable prosperous world. For registrations and enquiries please contact Lara Luten (luten@wbcsd.org).
16 September, 15:00 – 16:00 CEST
"The Blue Food Assessment: Global Launch Event" by Stockholm Resilience Centre and Stanford University

Blue, or aquatic, foods can be a powerful tool for improving public health, advancing equitable livelihoods and boosting sustainable food production. However, despite their many benefits, blue foods are often overlooked in global food system discussions, which tend to focus on terrestrial crops and livestock. The launch of the Blue Food Assessment will highlight how aquatic and terrestrial food systems are interconnected, present the latest science about how blue foods can play an essential role in the shift towards healthy and sustainable food systems, and spark policy discussions about how to set that shift in motion.
---