What happened to the world's forests in 2020? Tomorrow's cities: sustainable mobility, compact districts, green space. Environmental justice impacts of plastic pollution. Progressing national implementation of sustainable development goals. Transitioning towards a circular and low-carbon construction sector. Implementing the "energy efficiency first" approach. Why does sustainability make business sense? Discover these and more online events of the week!
You can also subscribe to Climate Online's newsletter to be reminded about weekly event updates by e-mail:
---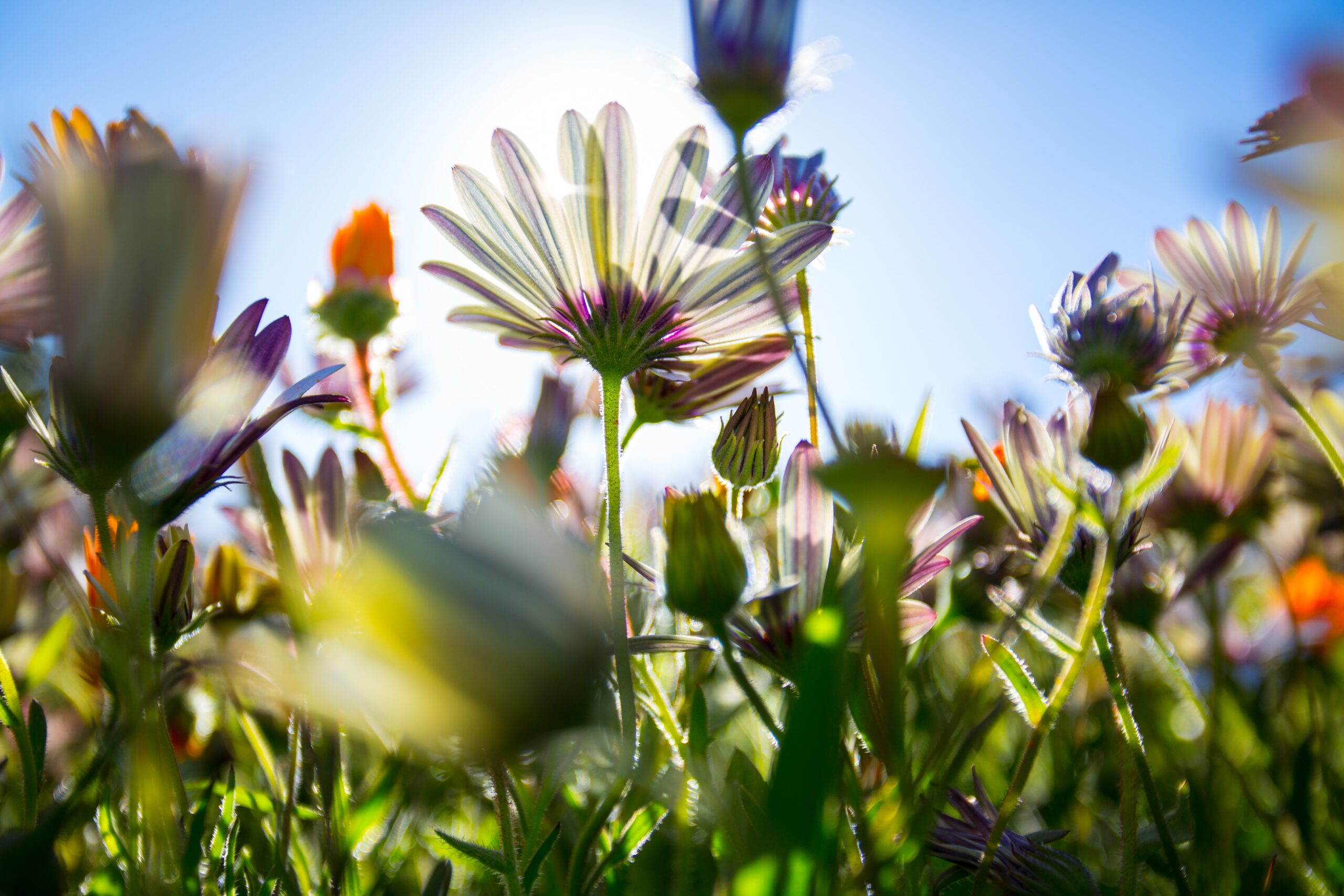 Biodiversity & Environment
29 & 30 March, 14:00 – 16:00 CEST
"Unpacking Linkages with Gender and Biodiversity in UN System Efforts" by UNEP

This introductory dialogue will provide an overview of priority objectives to address persistent gender and biodiversity challenges, and their linkages with the broader environmental and sustainable development agenda. Register here.
31 March, 15:00 – 16:00 CEST
"What Happened to the World's Forests in 2020?" by World Resources Institute – WRI

Much of the world was brought to a standstill in 2020. How did forests fare as the world grappled with a global pandemic and economies in turmoil? Where were forests most impacted by fires and other consequences of climate change? 2020 was also the target year for many, now missed, commitments to end deforestation. Were there signs in 2020 that countries or companies might be starting to take these pledges seriously? This year, WRI's tree cover loss data will be released via the Global Forest Review on March 31, pairing in-depth analysis with expert insights on the current state of the world's forests. Register here.
1 April, 10:00 – 11:00 or 15:00 – 16:00 CEST
"What's business doing for biodiversity?" by ICLEI

What's business doing for biodiversity? Unpacking what the business sector is doing for nature, and how these actions can benefit local action for biodiversity. Register here.
---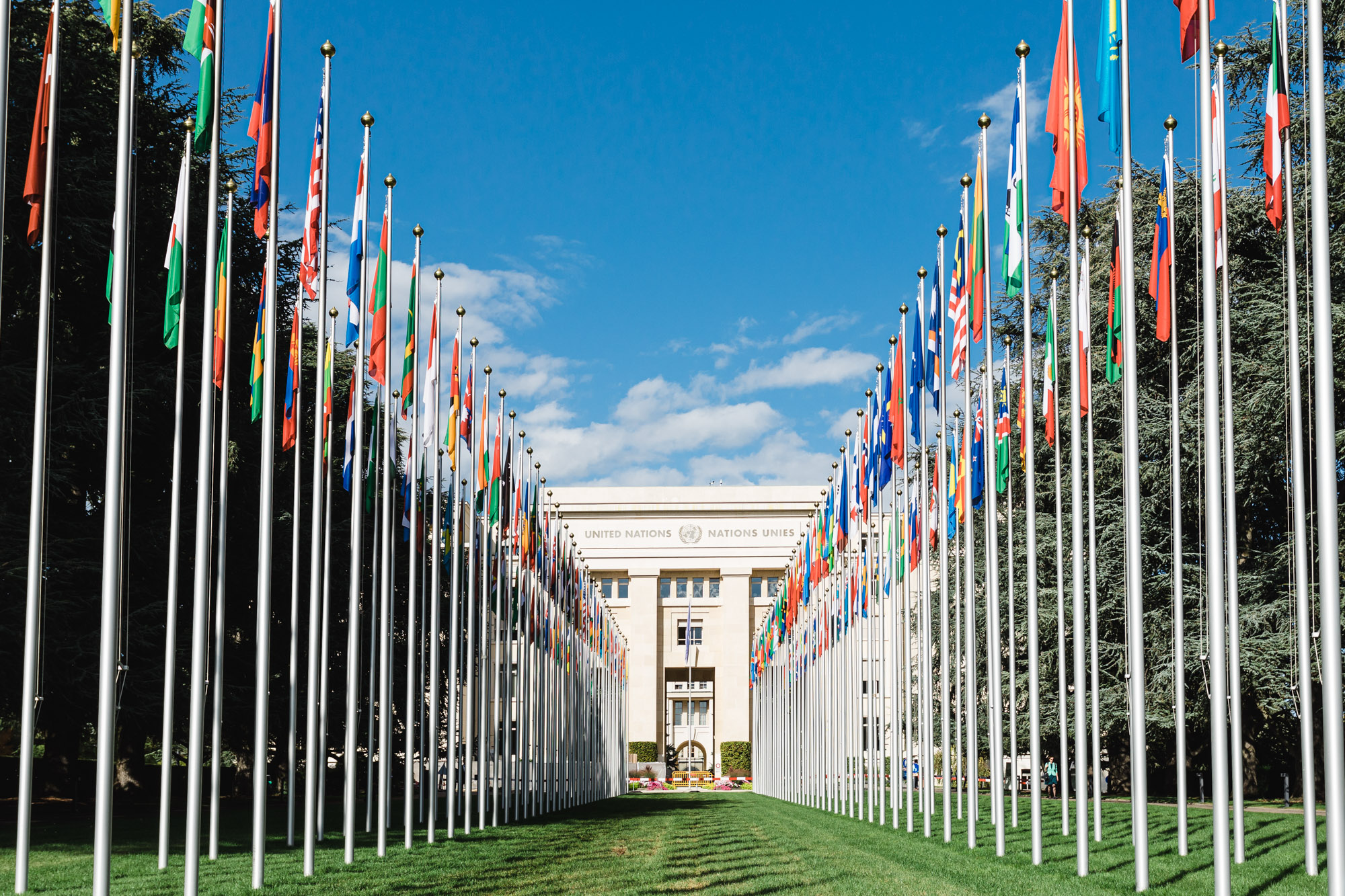 29 March, 17:00 – 19:00 CEST
"After the Joe Biden Election: Which Reset for Climate Policy?" by Columbia University

A joint event sponsored by the Earth Institute, Columbia University, the School of International & Public Affairs (SIPA), Columbia University, the Alliance Program, Columbia University and Sciences Po Atelier Interdisciplinaire de Recherche sur l'Environnement (AIRE). Register here.
30 March, 14:30 – 15:45 CEST
"A triple win: managing debt, climate and nature in the pandemic recovery" by International Institute for Environment and Development – IIED

The pressure of growing debt on emerging economies has severely impacted efforts to tackle the climate crises and biodiversity loss. The pandemic has made the situation even more urgent. How is growing debt impacting policy choices in the context of the COVID-19 recovery? What are the implications of the current diversity of creditors, as well as national policy constraints and opportunities? What tools have successfully integrated solutions for adapting to climate change impacts and countering biodiversity loss? And how can debt swaps be implemented in the context of Nationally Determined Contributions?
31 March, 16:00 – 20:00 CEST
"Meeting the Climate Change Challenge: A Review of Recent U.S. Reports" by High Impact Events

There have been several important reports recently that cover potential US solutions to the climate change crisis. This webinar features 10 prominent authors of 4 US-focused decarbonization reports who will share their findings covering multiple economic sectors. Attendees will learn about each report and be able to compare and contrast key findings and policy recommendations. Register here.
1 April, 9:00 – 10:00 CEST
"China in focus: Driving capital towards carbon neutrality by 2060" by Climate Bonds Initiative

The world is seeing new hope in combating Climate Change as a growing number of carbon neutrality pledges are announced by both developed economies and emerging markets. In Asia, China took the lead in setting the target to reach peak emissions before 2030 and carbon neutrality by 2060, followed by Japan and South Korea. The decarbonisation journey would not be possible without a gigantic amount of investment in low carbon transitions activities at speed and scale. This webinar will explore the three common features of a credible transition- Ambitious, Flexible, and Inclusive- and how they can be applied to foster the rapid development of transition finance in China. Register here.
---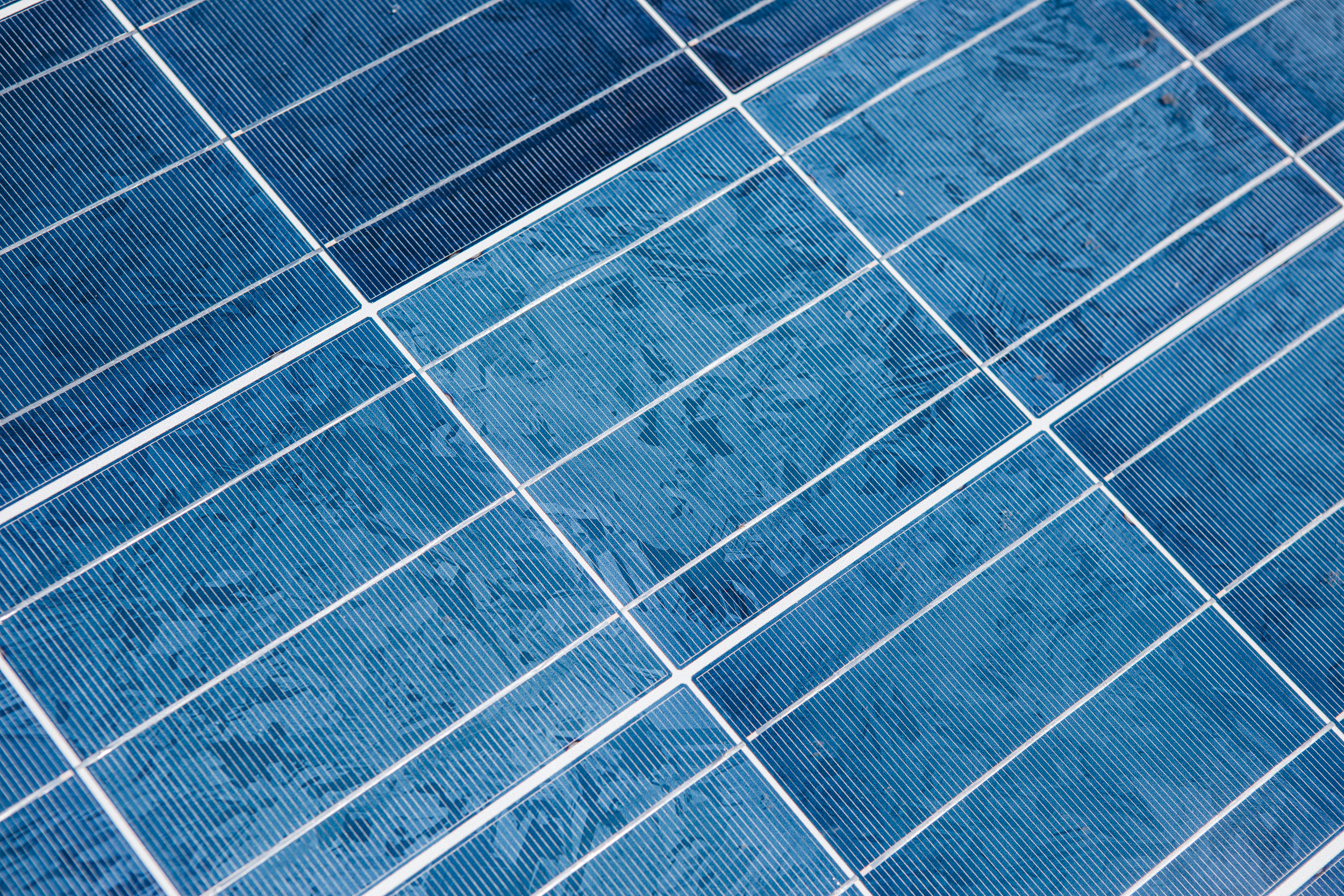 Renewables & Energy Transition
30 March
"Annual Global Conference on Energy Efficiency" by International Energy Agency – IEA

The Conference will bring together leaders in national government, civil society and business to discuss how next-generation energy efficiency policies and programmes can accelerate achievement of high-ambition climate goals and clean energy transitions. The event will also feature the work of the Super-efficient Equipment and Appliance Deployment (SEAD) Initiative and COP26 Call to Action to drive ambition on product energy efficiency to reduce global greenhouse gas emissions, promote business innovation, and ensure consumer access to affordable and high-performing technologies. Register here.
30 March, 13:00 – 15:00 CEST
"Net-zero Investment Lab: Public and Private Sector Collaboration on Accelerating Green Investment in Small Island Developing States" by International Renewable Energy Agency – IRENA

IRENA and the High-level Climate Champions are hosting this event to support the accelerated mobilisation of investments and finance for energy transitions in Small Island Developing States (SIDS) for improved livelihoods and poverty eradication. By demonstrating the benefit and need of greater participation in SIDS' energy transitions of the private sector, public entities and international financial and expert institutions, the event can show how leveraging existing platforms, such as SIDS Lighthouses, can help meet the priorities and needs of SIDS. Register here.
30 March, 13:30 – 15:30 CEST
"Should EU Member States fix the Energy Charter Treaty or withdraw from it?" by European Environmental Bureau

The Energy Charter Treaty is gaining notoriety. Recent threats and claims by fossil fuel companies indicate a new trend of litigation. But this runs counter to another climate change litigation trend, that is pushing governments to take further climate actions. The treaty has faced sharp criticism by civil society and Members of national parliaments and the European Parliament. Following the latest negotiating round to reform the Energy Charter Treaty at the beginning of March, this online debate asks our panel speakers, should EU Member States fix the Energy Charter Treaty or withdraw from it?
30 March, 13:30 – 19:00 CEST
"Renewable energy in Brazil and Africa" by Brazil Africa Instiute

The programme will focus on the three pillars of sustainable development: environmental, economic and social. The goal is to promote in-depth discussions on the main trends in the energy sector, sustainable economic development and climate change, in response to the challenges brought about by the Covid-19 pandemic. The event will promote a moment of excellence for sharing projects and ideas, bringing together names that are references in the Brazilian, African and international contexts. Register here.
30 March, 14:30 – 16:00 CEST
"Sector integration: How can the EU best create and leverage an integrated energy system?" by Euractiv

To become climate-neutral by 2050, the EU plans to transform its energy system, which accounts for 75% of its greenhouse gas emissions. Join this virtual event to discuss how the integration of the EU's energy system can help the EU achieve its 2050 climate target. Questions to be discussed: What are the main barriers to energy system integration? How can the EU strengthen the necessary links across different sectors in the energy system? Where is the biggest energy efficiency and cost-efficiency potential in system integration? What will energy system integration look like in different EU Member States? Register here.
30 March, 15:00 – 16:00 CEST
"Assessing the Costs and Benefits of Decommissioning US Oil and Gas Wells" by RFF-CMCC European Institute on Economics and the Environment and Fondazione CMCC – Centro Euro‐Mediterraneo sui Cambiamenti Climatici

There are hundreds of thousands of "orphaned" oil and gas wells in the US that have no solvent owner, emit methane that contributes to global warming, and pose other environmental and health hazards. However, there are large uncertainties related to many aspects of this issue, including the physical location of hundreds of thousands of wells, the extent of methane emissions and other environmental hazards, and the costs associated with decommissioning these sites. This presentation will describe those uncertainties, recent estimates on the costs and benefits of decommissioning wells, and assess a variety of policy options to reduce future risks. Register here.
30 March, 16:00 – 17:15 CEST
"The Future of Green India: Energy and Climate Change" by Harvard University and Mittal South Asian Institute

India is a vital player in global efforts to deploy clean energy and address climate change – while at the same time widening energy access and fostering economic growth. Expert speakers will consider India's energy transition and approaches to climate-change policy – both domestically and in collaboration with the global community. Register here.
31 March, 12:00 – 15:00 CEST
"IEA – COP26 Net Zero Summit" by International Energy Agency and UK Government

Ministers from countries representing the vast majority of global GDP, energy use and greenhouse gas emissions will take part in the event. The Summit will be a virtual roundtable, bringing together ministers, CEOs and key leaders of civil society from all corners of the globe. Participants will join in discussions in plenary and topical breakout sessions and exchange on countries' actions to accelerate their clean energy transitions. The event will be co-chaired by COP26 President Alok Sharma and IEA Executive Director Dr Fatih Birol.
31 March, 14:00 – 15:30 CEST
"Implementing The "Energy Efficiency First" Approach in the EU" by Florence School of Regulation – FSR

In this debate participants will discuss which measures should be used and which mechanisms should be harnessed to pursue the "energy efficiency-first" approach, which is at the core of a more circular economy system, one of the pillars of the EU decarbonisation strategy. This issue is particularly critical given that, since 2014, the trend in energy consumption in Europe has been pointing towards the EU not meeting its 2020 energy efficiency targets, for both primary and final energy consumption. In this context, the debate will aim at discussing: (1) Which have been the barriers which prevented the EU from reaching its 2020 energy efficiency target, despite the promising outlook back in 2005? (2) How these barriers could be tackled to achieve the more ambitious 2030 target? Register here.
1 April, 21:00 – 22:00 CEST
"Undaunted by COVID-19: 2020 City Clean Energy Trends & Stories" by World Resources Institute – WRI

In 2020, local governments across the U.S. made more than 100 renewable energy deals totaling over 3,600 megawatts – a 20% increase in the total amount of clean energy purchased by cities the previous year. These are the findings in new data from the Renewables Accelerator's Local Government Renewables Action Tracker, a tool that catalogues renewable energy transactions completed by U.S. cities and counties since 2015. During this webinar, experts will highlight notable city clean energy trends from the past year based on new data from the Renewables Action Tracker. A panel of speakers from U.S. local governments will then discuss their own procurement stories from 2020, as well as the ways the COVID-19 pandemic affected their efforts, how the shift in federal administration might influence their future plans, and the role that they see cities playing in the clean energy transition moving forward. Register here.
---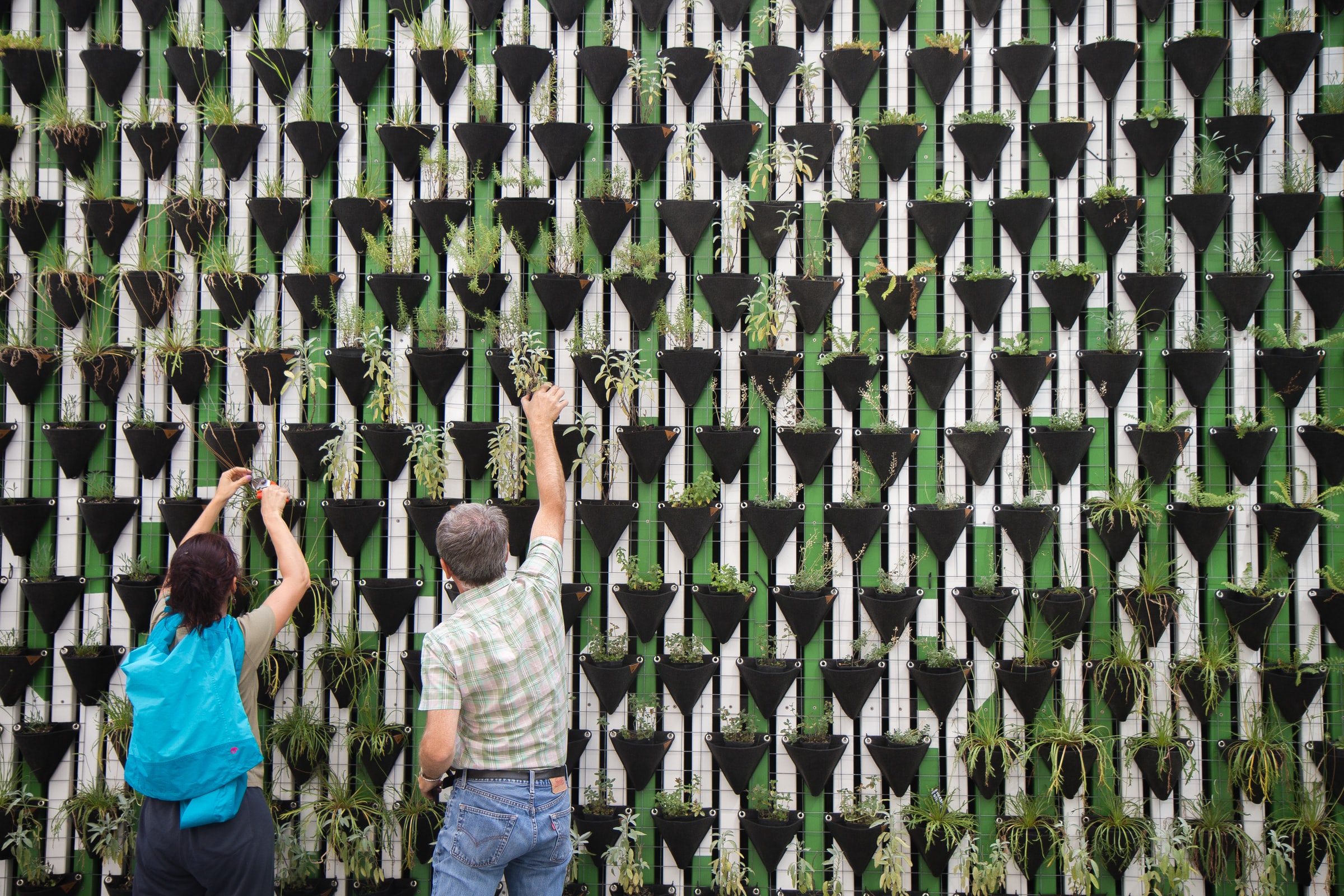 Sustainability & Circular Economy
29 March, 16:00 – 17:30 CEST
"Sustainable business and circularity – why does sustainability make business sense?" by WTO

While nations have only 10 years left to fulfill the UN Sustainable Development Goals (SDGs), consumers are paying more and more attention on sustainability and corporate responsibility. To come closer in reaching the SDGs, sustainability across societies and business community is vital. As the business community recognizes challenges posed by climate change, sustainability is often also seen as a valuable competitive advantage, which "makes business sense". Sustainable and circular business patterns can create economic savings in e.g. energy, waste and other costs. The event will discuss business perspectives and experiences on environmental sustainability, solutions and advantages sustainable business and circularity bring along as well as the role of trade in supporting sustainable business.
30 March, 12:30 – 15:00 CEST
"Cities and Pandemics: Towards a More Just, Green and Healthy Future" by UN Habitat

Building on the many hard lessons brought by the pandemic and the inspiring and creative responses developed to contain it, the UN-Habitat Report studies the most important impacts of COVID-19 in cities and explores the forces shaping their future: urban form and function, poverty and socioeconomic inequalities, urban economy and governance structures. The report explores the spatial dimensions of the pandemic and identifies the necessary shifts in urban forms that can mitigate the spread of future contagions, reducing their adverse impacts while making cities more prosperous, green and fair.
30 March, 14:00 – 16:00 CEST
"Sustainable and Just Economies" by UNRISD

Economic systems that promote an equitable distribution of benefits to the whole population and growth that preserves rather than profits off of the natural environment are essential for building a more just, more sustainable world. This interactive session draws on research from International Geneva to explore how to build sustainable and just economies, providing evidence-based recommendations for policy makers. Register here.
30 March, 15:00 – 16:30 CEST
"Tomorrow's Cities: Sustainable Mobility, Compact Districts, Green Space" by World Resources Institute – WRI

By nature, cities are exciting, diverse, vibrant places. At the same time, they can be loud, polluting and exhausting. How can we reimagine our cities for the future? How can we create urban environments with environmentally friendly transport, less noise, accessible green spaces and compact, mixed-use development? This webinar will highlight a vision for tomorrow's cities developed by the German Environment Agency (Umweltbundesamt) and what it means in the global context of sustainable urban development. This vision includes 10 wide-ranging measures to achieve a city of the future – one of less traffic, fewer cars, and fewer health and climate hazards. In this future city, space is more effectively and economically utilized for sustainable mobility, recreation and living overall. Register here.
30 March, 16:00 – 18:00 CEST
"Built Infrastructure @MIT" by Massachusetts Institute of Technology – MIT

Built Infrastructure is the foundation of economic and societal development. Economic recovery and future growth require sustainable infrastructure build up. Join MIT faculty speakers and startups to explore the challenges and opportunities on how we can advance humanity's common progress by understanding, building and operating the infrastructure to support our growing society and achieve shared prosperity. Register here.
30 March, 17:30 – 19:00 CEST
"Virtual launch of NEGLECTED: Environmental Justice Impacts of Plastic Pollution" by UNEP

Environmental Justice Impacts of Plastic Pollution is the first report of its kind to highlight how plastic pollution hinders the achievement of the United Nations' Sustainable Development Goals and demonstrates how the entire lifecycle of plastics—from source extraction to waste—disproportionately affects marginalized communities around the world.
31 March, 10:00 – 11:45 CEST
"Building a sustainable future – Transitioning towards a circular and low-carbon construction sector" by European Rental Association

Ahead of EU's Strategy on Sustainable Built Environment, it is imperative that the construction sector promotes low carbon business models and circular practices, and the event will focus on the following topics: (1) How can a circular, low-carbon construction sector contribute to Europe's green recovery? (2) What are the low hanging fruit for lowering emissions in the sector? (3) How can the sector encourage more circular practices? The event will feature two panels of European policy and industry experts.
31 March, 15:00 – 17:00 CEST
"Global Launch of the Progressing National SDGs Implementation Report" by International Institute for Sustainable Development – IISD

The Progressing National SDGs Implementation report provides an independent analysis of reporting by United Nations Member States to the High-level Political Forum on Sustainable Development (HLPF). Supported by a coalition of civil society organizations from around the world and prepared by Cooperation Canada, the report examines the status of 2030 Agenda implementation, unpacks trends in reporting, and identifies good practice. The interactive webinar will outline key findings from the report and offer reflections from global and national civil society organizations on the findings. Register here.
31 March, 16:00 – 17:30 CEST
"Launch: Coalition for Digital Environmental Sustainability (CODES)" by UNEP, UNDP, International Science Council, German Environment Agency, Kenyan Ministry of Environment and Forestry, Future Earth and Sustainability in the Digital Age

The Coalition for Digital Environmental Sustainability (CODES) initiative is part of the broader follow-up to the Secretary-General's Roadmap on Digital Cooperation. The Coalition will lead a global multi-stakeholder process and convene a series of events to firmly anchor environmental sustainability needs within the Digital Cooperation Roadmap and catalyse a digital planet for sustainability. Register here.
---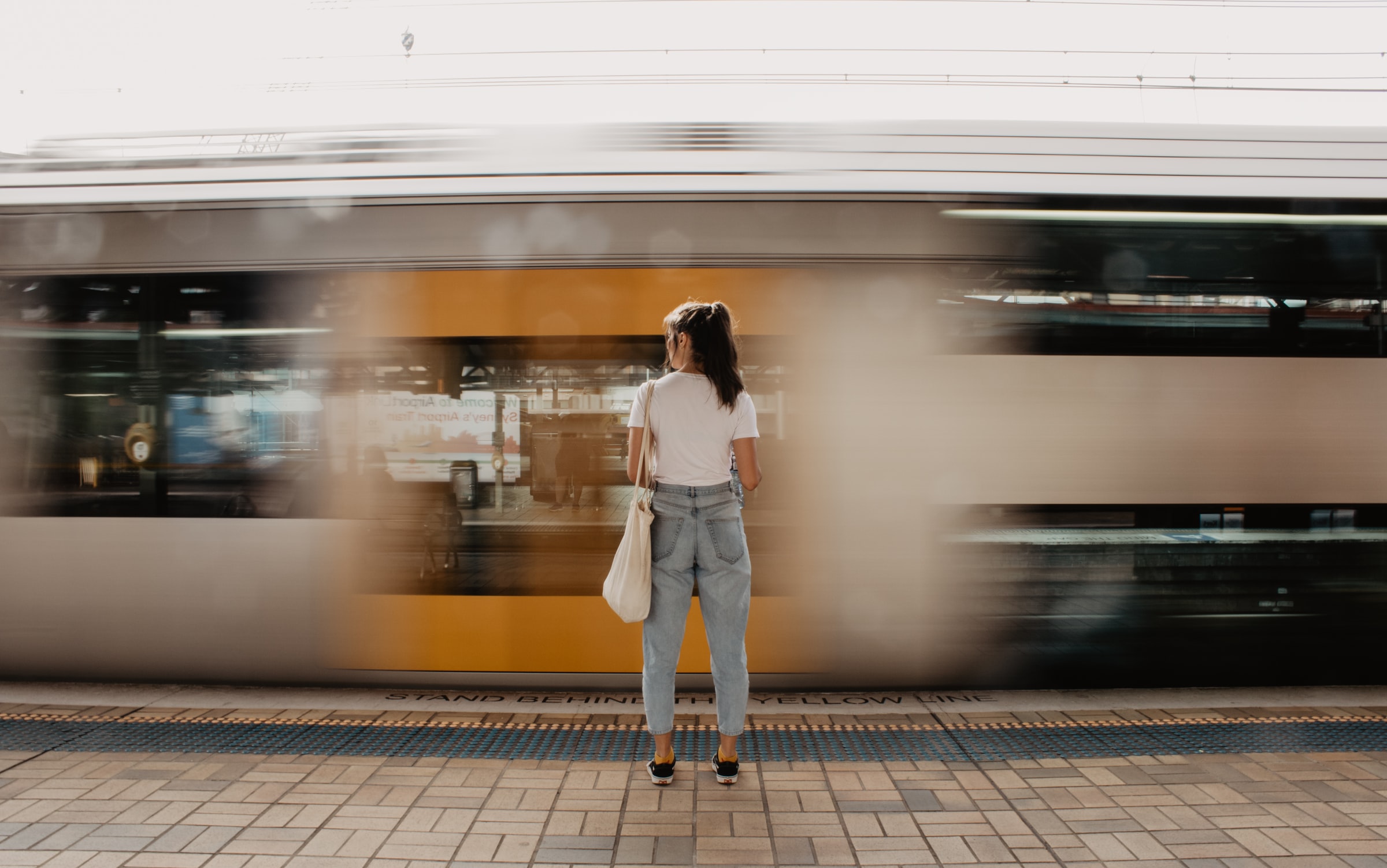 also coming up
in April …
5 – 16 April
"IUCN One Nature, One Future Global Youth Summit" by International Union for Conservation of Nature – IUCN

The Summit will strengthen connections between young leaders and their existing global networks, encourage interdisciplinary learning, provide a space for broader storytelling on conservation, and add momentum to growing youth movements for nature and climate. During this unique time of history, virtual spaces open the opportunity for greater inclusivity. Youth from around the world are invited to participate in youth-led capacity building workshops, networking events, and contribute to an outcome document to be delivered to IUCN's World Conservation Congress in 2021. Register here.
6 April, 15:00 – 16:30 CEST
"Developing Sustainable Fiscal Policy for the Food System" by FoodTank, International Fund for Agricultural Development, Global Alliance for the Future of Food and Champions Network for the 2021 United Nations Food Systems Summit

The event if a part of a series of panel discussions exploring how to transform and strengthen the world's food systems. Seven panels will bring together more than 25+ UN FSS Champion speakers, including activists, journalists, business leaders, farmers, policy and technical experts, and others. Inspired by one of the Global Alliance of the Future of Food's seven bold Calls to Action, each conversation will help set the stage and identify critical pathways to create a better future for food and strengthen our global food systems for the UN Food Systems Summit in September 2021.
7 April, 11:00 – 12:00 CEST
"Going the extra mile – Integration of environmental, social and governance considerations in PV projects" by SolarPower Europe, Carbon Intelligence and Solarcentury

As solar PV is projected to be the primary force towards decarbonisation and combating climate change, it is important to consider the social and environmental impacts of solar deployment beyond the TeraWatt scale. Leading players across the PV industry are evaluating how to integrate environmental, social and governance (ESG) factors into the value chain, an activity that is crucial for long term success. The goal is to ensure that transitioning to a net-zero carbon economy does not do so at the expense of others or the environment, but rather that this transition is just, inclusive, and fully aligned with the UN Sustainable Development Goals. Join "Solar: A Force for Good – ESG expectations for the solar sector" report launch. The report delves into the analysis of an ESG-compatible approach to developing, building and operating solar projects, and offers insights from the industry on how to ensure that solar PV development takes place in a truly sustainable way. Register here.
7 April, 12:30 – 14:00 CEST
"Finding the right dam(n) partners for a just energy transition" by Fondazione CMCC – Centro Euro‐Mediterraneo sui Cambiamenti Climatici

Clean and affordable energy is crucial to achieve a sustainable future and limit global warming below the 2°C. Despite being controversial, hydropower remains the predominant low-cost and reliable source of energy at global level. It stabilizes the provision of electricity while leaving room for investments in alternate clean energy technologies. The aim of this work is to study the landscape of project financing for hydropower over the past century: who, where and how deployed capital to support small and large projects across the globe. Findings reveal a complex financial environment where international, multilateral and bilateral institutions are central in reaching the most vulnerable areas of the world… Register here.
7 April, 15:30 – 16:30 CEST
"The IMF, COVID-19 and Climate Change" by Boston University

As the only global institution tasked with preventing and mitigating global financial instability, the International Monetary Fund (IMF) has been called upon to play a crucial role in combatting the effects of two simultaneous crises: COVID-19 and climate change. Since the inception of the crisis, the IMF has provided strong global thought leadership in stressing that the path forward lies in attacking the virus, protecting the vulnerable, and mounting a green and inclusive recovery… Register here.
7 April, 20:00 – 21:00 CEST
"Leading from the front: Washington State as the next US climate champion" by Atlantic Council

Washington State, a climate policy leader and longstanding hydroelectric powerhouse, is poised to play an outsized role in leading the United States in a race to the top for clean energy solutions and green economic development. The State already produces nearly 80 percent of its electricity from renewable sources and wrote into legislation power sector decarbonization by 2045 and coal phaseout by 2025. The state government is moving bills forward to establish a low-carbon vehicle fuel standard and mandate all-electric vehicle sales after 2030. However, challenges still exist. State leaders have tried and failed three times to pass a comprehensive carbon tax, the coast hosts an important and profitable oil refining industry, and it will remain an uphill battle to establish a Pacific Coast emissions cap and trade program. What lessons can the rest of the country learn from Washington State's clean energy and climate strategy?
8 April, 9:30 – 11:00 CEST
"Making Peace With Nature and Delivering on the SDGs in the Mediterranean" by Geneva Environment Network

This event will present environmental and developmental challenges faced by the Mediterranean region. In the run-up to the 22nd meeting of the Conference of the Parties to the Convention for the Protection of the Marine Environment and the Coastal Region of the Mediterranean (Barcelona Convention) in December 2021, this event will also discuss the opportunity for the Contracting Parties to "flick the green switch" for a sustainable, resilient and inclusive future in the basin. Register here.
13 April, 15:00 – 15:30 CEST
"Climate-safe 1.5°C pathway by 2050: Technology solutions and investment needs" by International Renewable Energy Agency – IRENA

The recent trends show that the gap between where we are and where we should be to achieve the 1.5°C Paris Agreement goal is not decreasing but widening. IRENA's preview of its World Energy Transitions Outlook proposes energy transition solutions for the narrow pathway available to contain the rise of temperature to 1.5°C and halt irreversible global warming. This webinar will present high-level insights on energy transition technology components and investment needs in setting the world on a trajectory towards a sustainable, resilient and inclusive energy future. Register here.
13 April, 15:00 – 16:30 CEST
"Carbon Pricing Assessment & Decision Making: A guide to adopting a carbon price" by World Bank Group and Partnership for Market Readiness – PMR

Many jurisdictions are considering carbon pricing to help achieve climate commitments, including Nationally Determined Contributions (NDCs) under the Paris Agreement and net zero targets. However, knowing where and how to start can be challenging. What analysis is required? What issues need to be considered? Which carbon pricing instrument is right for a jurisdiction? How should analysis be presented to decision makers? Register here.
14 April, 10:00 – 11:00 or 16:00 – 17:00 CEST
"Local Governments and Municipal Authorities Roadmap Towards COP26" by ICLEI

Yunus Arikan, ICLEI's Global Advocacy Director, orients local and regional governments on the agenda and processes of the UN Climate Change Conference (COP26), held in November 2021 in Glasgow, as well as on issues of multilevel governance and progresses in the global climate negotiations. ICLEI acts as the focal point of the Local Governments and Municipal Authorities (LGMA) Constituency. Register here.
14 April, 14:00 – 15:30 CEST
"The Upcoming EU Legislation on Methane Emissions – What Should Be in It?" by Florence School of Regulation – FSR

Following the EU Methane strategy's adoption on 14 October 2020, the EU Commission will unveil the legislative proposal on measurement and mitigation of methane emissions. The companies and NGOs, both individually and in the industry groups, such as the Methane Guiding Principles, have been working to respond to the questions raised by the EU Commission in the questionnaire. This event is an occasion to discuss the key challenges and considerations which arise from these discussions, as well as the way forward. On which issues is there a consensus? Where are divergencies and controversies? Register here.
14 April, 15:00 – 16:30 CEST
"From Theory to Practice: Launch of the ETS Handbook" by World Bank Group and Partnership for Market Readiness – PMR

Growing ambition in jurisdictions' climate targets has resulted in an increased adoption of Emissions Trading Systems (ETSs). Currently, 38 countries, 18 states or provinces, and 6 cities have adopted an ETS and additional systems are under development. While not a silver bullet, an ETS can help ensure jurisdictions meet their targets at least cost. However, to maximize its effectiveness, an ETS needs to be designed in line with a jurisdiction's context. This event will mark the release of the updated version of the ETS Handbook jointly developed by the PMR and the International Carbon Action Partnership (ICAP). The updated Handbook has drawn from recent learnings gained over the last five years as jurisdictions around the world have gathered experience in designing, implementing and refining ETSs. Register here.
15 – 16 April
"World Circular Economy Forum + Climate" by the Netherlands and Finnish Innovation Fund Sitra

Did you know that by designing out waste, avoiding pollution and keeping materials in use as long as possible, we can reduce greenhouse gas emissions by about 20%? The event will welcome representatives of governments, international organisations, knowledge institutes, the private sector, and citizens from around the globe to a virtual conference platform, to digitally meet up and discuss the crucial role of a circular economy in achieving climate neutrality. Register here.
15 April, 14:00 – 15:30 CEST
"Launch of the 2021 State of the EU ETS Report" by ERCST, Wegener Center on Climate and Global Change, Bloomberg New Energy Finance and EcoAct

During the meeting, the authors will present the Report and their main conclusions, followed by a high-level roundtable discussion on the future of the EU emissions trading system (EU ETS). The State of the EU ETS Report aims to be an independent contribution to the policy debate, which is needed to ensure that the EU ETS is "fit for purpose." This report discusses the current state of play in the EU ETS, while also identifying a number of issues that will need to be monitored in the coming years. The Report is intended as a "snapshot", providing policymakers and stakeholders with an overview of how the EU ETS is doing by April of each year, based on previous year data. Register here.
15 April, 19:30 – 20:00 CEST
"A Rescue Plan for Nature" by New Scientist and UNEP

Join a top-level panel of scientists, conservationists and policymakers as they discuss how our disregard for nature caused covid-19 – and how we can seize a unique opportunity to build back better. Register here.
20 April, 10:00 – 12:00 CEST
"How to finance the transition in the EU" by European Roundtable on Climate Change and Sustainable Transition – ERCST

The webinar is dedicated to the topic of sustainable finance. The workstream aims at bringing together relevant stakeholders (including policymakers and practitioners from the financial and corporate community) on a regular basis to discuss substantive issues, informed by original intellectual input from ERCST. This webinar will gather a heterogeneous group to discuss the issue of guiding and incentivizing the sustainable transition in the EU. It will start by a presentation from ERCST outlining the state of play of the sustainable finance policy agenda and the transition finance framework. It will then continue with a roundtable discussion with input from the participants that will feed ERCST research on this topic. Register here.
21 April, 15:00 – 16:30 CEST
"Extra Credit: Designing domestic carbon crediting mechanisms" by World Bank Group and Partnership for Market Readiness – PMR

This session will shed light on the potential role of carbon crediting in a domestic context and highlight the main considerations for designing and governing a domestic crediting mechanism. Drawing from the PMR's recent publication 'A Guide to Developing Domestic Carbon Crediting Mechanisms', this session will also provide insights into key challenges, the decision points for designing a crediting mechanism, and how to tailor a mechanism to achieve domestic policy objectives. Register here.
22 April, 10:00 – 17:00 CEST
"EBU Sustainability Summit" by European Broadcasting Union – EBU

An online event for sustainability specialists and enthusiasts covering topics relevant to those working in broadcasting. The event provides a mix of EBU Members' experience, academics and industry specialists sharing relevant insights. The programme intends to provide a full overview of all relevant related topics. Register here.
22 April, 19:00 – 20:30 CEST
"Climate-smart coastal planning and sustainable development" by Stanford University and Natural Capital Project

Coastal communities worldwide are facing a growing number of severe coastal hazards due to warming oceans, extreme heat, and other effects of climate change. The Caribbean shores of Mexico, Belize, Guatemala, and Honduras are no exception to these threats, but they also hold a diverse and productive natural environment that can help buffer impacts to communities. For people to benefit from nature, coastal management decision-makers must consider climate impacts and investments in natural infrastructure. In this session, government leaders, practitioners, and academics will discuss recent initiatives and scientific advancements in Latin America and the Caribbean that can serve as examples for climate adaptation and sustainable development efforts globally. Register here.
23 April, 15:00 – 16:30 CEST
"Transparency and sustainability in global supply chains" by University of Oxford

Globally traded agricultural commodities such as beef, soy and palm oil are major drivers of climate change and biodiversity loss. Making these supply chains and their impacts more transparent is key to improving the sustainability of global trade and consumption. Toby Gardner, senior research fellow of Stockholm Environment Institute, will draw on the work of the ground-breaking Transparency for Sustainable Economies initiative to explore the interface between transparency and sustainability, what has been achieved to date, and what still needs to be done to make transparency a potentially transformative catalyst for change.
26 April, 15:00 – 16:15 CEST
"Nature-based Solutions and Health" by Geneva Environment Network and IUCN

In the lead-up to a critical year for nature and society, nature-based solutions (NbS) offer an opportunity to address a wide range of urgent societal challenges. The year 2021 and the major upcoming negotiations should indeed mark a turning point towards a resilient world for future generations. NbS are a powerful tool to facilitate and catalyse the engagement of cross-sectoral stakeholders to join forces towards the implementation of an ambitious Post-2020 Global Biodiversity Framework and move towards achieving the CBD 2050 Vision of 'Living in harmony with nature'… Register here.
29 April, 10:00 – 11:30 CEST
"Blue economy: the potential of our oceans to contribute to a green recovery" by Euractiv

The ocean represents a big, untapped potential. But how do we make sure that economic activities in our seas are sustainable? How can innovation contribute to a sustainable ocean development? How to encourage the development of skills and knowledge related to specific needs of the Blue Economy sector? What regulatory and financial measures should the EU take to boost investments in the Blue Economy? Register here.
---