Industry transition. How to decarbonise heavy industry: from quick wins to long-term solutions. Wind power's role on the road to net zero. Green hydrogen cost reduction. Renewable energy to responsible energy: a call to action. International trade and the circular economy. Anthology of energy regulation in the green transition. Green bond basics. Discover these and more online events of the week!
You can also subscribe to Climate Online's newsletter to be reminded about weekly event updates by e-mail:
---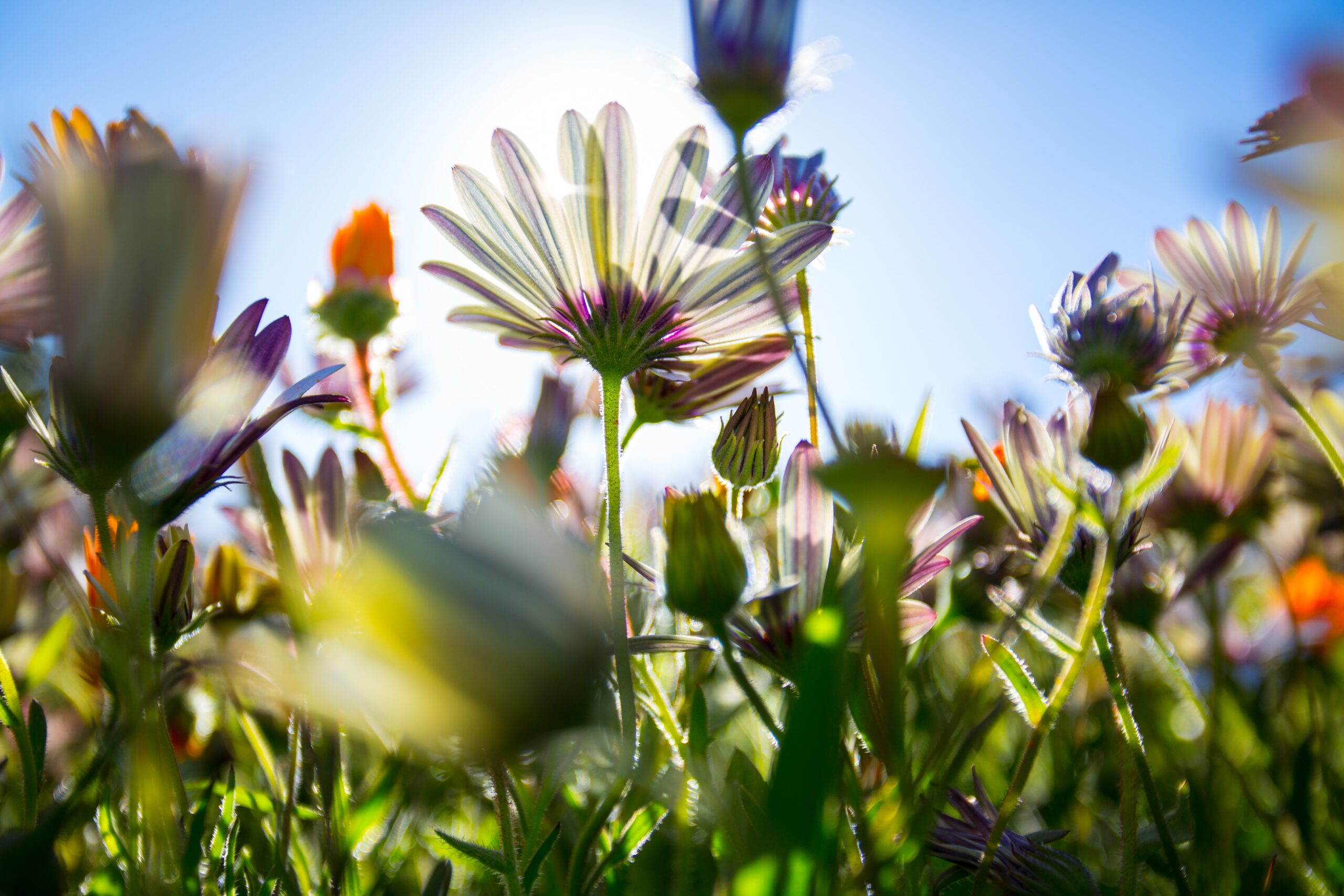 Biodiversity & Environment
22 – 24 March
"We Value Nature 10-Day Challenge Sessions" by We Value Nature, IUCN and World Business Council for Sustainable Development – WBCSD

There has never been a better time for businesses to assess their impacts and dependencies on nature. Through understanding and considering the risks and opportunities created by nature, businesses can make better decisions that benefit themselves, society and the planet as a whole. The We Value Nature 10-Day Challenge consists a series of practical sessions and small challenges spread across 10 days between 11 and 24th March. Full programme of the events is available here.
23 – 25 March
"Connecting Nature Innovation Summit" by Connecting Nature Project

Over three days the Innovation Summit will bring together an international audience to explore how we shift to sustainable, greener cities that deliver for their citizens using nature-based solutions. It will share the learning from the community of cities involved in Connecting Nature and introduce the innovative tools and methods being developed through the project. An opportunity to learn, engage, network, and get inspired. Join on-line to explore the innovations emerging to support the design, implementation and stewardship of nature-based solutions in cities. See event programme here.
24 March, 13:30 – 15:00 CET
"Trade and biodiversity for the post-2020 global biodiversity framework" by UNCTAD

This online workshop provides an opportunity to explore the role sustainable trade could take within the post-2020 global biodiversity framework and its implementation. Trade with biodiversity-based or sustainably sourced products promotes sustainable consumption and production patterns and provides long-term livelihood opportunities for communities which rely on natural resources. This online workshop aims to convene negotiators, but also business representatives and other stakeholders who are actively involved or interested in the development of the post-2020 global biodiversity framework and in the role trade can and should play in it.
24 March, 15:00 – 16:15 CET
"Reducing Deforestation and Enhancing Forest Conservation Through International Trade Policy" by International Institute for Sustainable Development – IISD

This webinar will explore novel and existing mechanisms used in international trade policy to encourage forest conservation and reduce deforestation associated with forest commodities such as cocoa, palm oil, soybeans, and timber. The discussion will focus on the characteristics, effectiveness, and scalability of voluntary sustainability standards as market-based instruments, as well as the opportunities and limitations of other environmental provisions included in international trade agreements.
---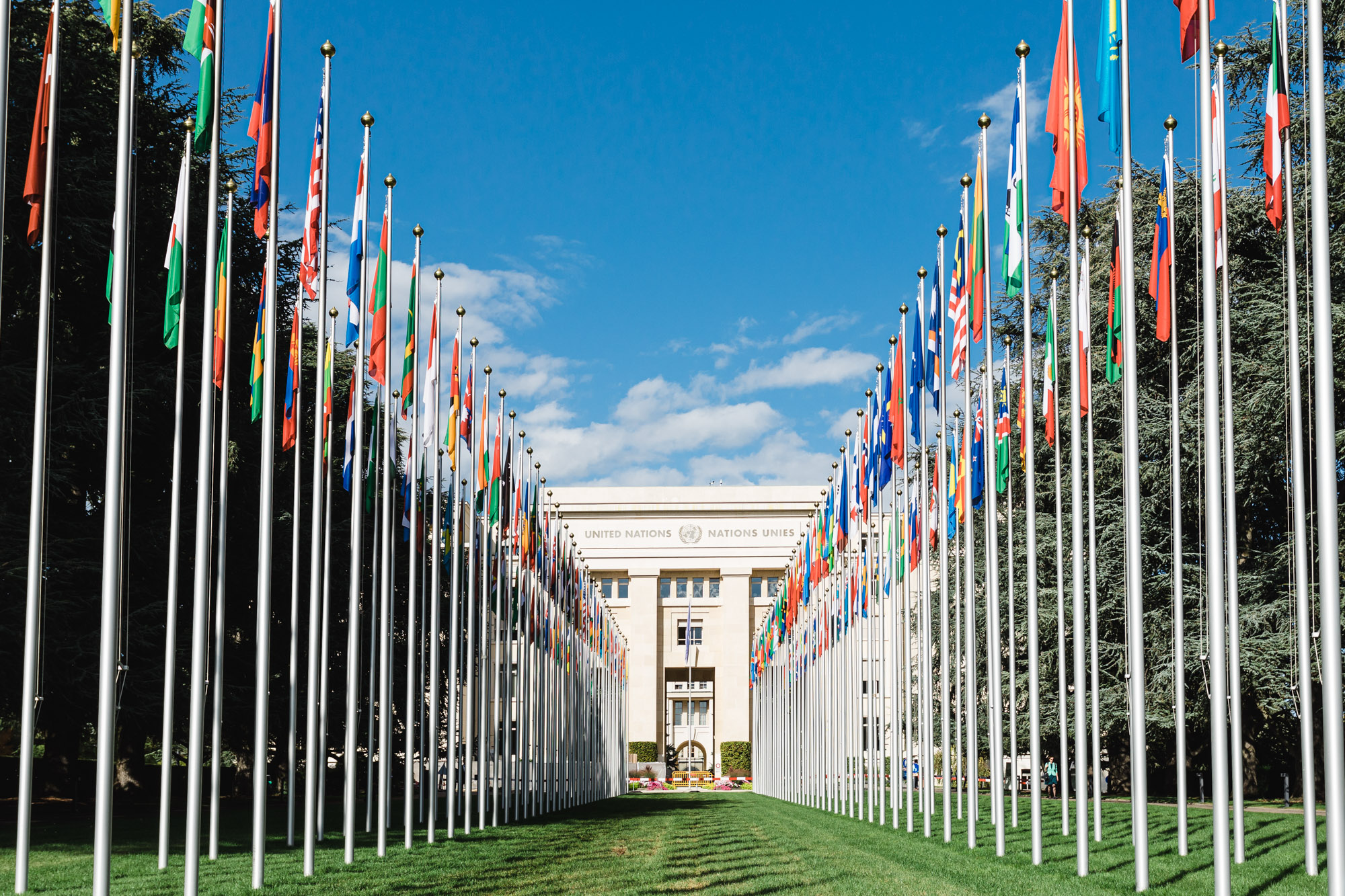 22 March, 14:00 – 15:00 CET
"CO2 solutions: ocean carbon storage options" by University of Oxford

The modern ocean contains an enormous (38000 GtC) reservoir of carbon in dissolved form. Recent geological history shows that the oceans have repeatedly absorbed CO2 from the atmosphere during the periodic glacial periods and released it during the warm interglacial periods. This additional capacity for CO2 storage, untapped in the modern, is on the order of 800 GtC, an amount equivalent to that which needs to be sequestered in the coming decades to attain net zero. Speakers will explore the various approaches being proposed to store and preserve CO2 in the ocean, many inspired by mechanisms known to function naturally in the past, and assess the challenges and research hurdles for their implementation in the future.
22 March, 17:00 – 18:00 CET
"Carbon Capture and Energy: Everything's Bigger in Texas" by Columbia University

Carbon capture, use, and storage technologies and approaches are critical to reducing greenhouse gas emissions from the transportation, industrial, and power sectors, and a key ingredient to creating a more sustainable and equitable energy system. Implementing CCUS more broadly will require navigating technology, policy, and science issues at the state and national level and attention to a broad set of equity and environmental justice concerns. The conversation will focus on the status of carbon capture policy and technology in Texas, U.S., including how carbon removal technology fits into strategies to address climate change and bring global greenhouse gas emission to the equivalent of zero.
23 & 25 March
"Industry Transition Summit" by Climate Action

Heavy industry and heavy transport are together responsible for 40% of global carbon emissions and their contribution is set to increase. Hydrogen, alternative fuels, negative emissions technologies and energy efficient industrial clusters will be critical to transitioning these harder to abate sectors. But where does the responsibility lie, who will pay for the transition and how can we encourage industry players to shift their existing operations to low-carbon alternatives? What technological innovations can aid in the industry transition and how are they currently being used?
23 March, 6:15 – 7:45 CET
"Resilient Recovery of Graduating Countries in Asia-Pacific: A multi-dimensional risk-lens" by United Nations Office for Disaster Risk Reduction

This side event highlights the challenges faced by and opportunities available to the Least Developed Countries (LDCs) that have recently graduated or are in the process of graduating from LDC status. Graduating LDCs should take utmost care so that graduation does not become a disruptive force in their development trajectory, as the COVID-19 pandemic has proved to be. Consequently, they should prepare appropriate strategies and action plans and engage with their development partners to ensure a smooth integration into mid-income status. Developing climate and disaster resilience is a key element that needs to be considered as such countries recover from the pandemic to protect development gains.
23 March, 9:30 – 10:45 CET
"How to decarbonise heavy industry: From quick wins to long-term solutions" by Euractiv

In recent years, we have seen many initiatives – from energy efficiency (waste heat recovery) and circular economy initiatives (e.g. slag treatment) to hydrogen – to decarbonise industrial processes and economic sectors where reducing carbon emissions is both urgent and hard to achieve. Join this virtual conference to discuss the path towards the decarbonisation of the steel and other heavy industries, where the focus should be in the short- and medium-term, and what are the key enablers that we need to put in place.
23 March, 14:00 – 15:00 CET
"Using Political Economy to Address Climate Change Policy Challenges" by World Resources Institute – WRI

Despite overwhelming evidence that the social, economic, and environmental benefits of ambitious climate action outweigh the costs, only a handful of countries have policy commitments in line with the temperature goals of the Paris Agreement. How do policymakers and those working to enact climate action at the national level build a real "political will" in their countries? WRI invites you to the launch of a new working paper A Guide to Assessing the Political Economy of Domestic Climate Change Governance which shows how it can be done.
24 March
"Scaling up Renewables for Smart Electrification and Carbon Neutrality" by International Renewable Energy Agency – IRENA and Enel

The webinar will explore how increased electrification with a power sector based on variable wind and solar power will actually work. How will grid operation change and what role will AI and machine learning play? Speakers look at how a smart approach to electrification will be required in order to balance a network featuring energy storage, demand response, distributed solar and electrolysers. And how should all the different elements of this complex system be seamlessly woven together.
24 March, 14:00 – 16:00 CET
"Human Rights Institutions and the Implementation of the Paris Agreement" by The Center for International Environmental Law – CIEL, UN OHCHR, Earthjustice and Natural Justice

This high-level panel will gather ministers and other high-level speakers to discuss expectations for human rights-based climate action in 2021. The event will build upon the takeaways from the Geneva Dialogues' thematic workshops on environmental justice; indigenous peoples and land rights; and opportunities for redress. It will provide the opportunity to discuss how specific human rights institutions and processes – such as the Human Rights Council, Special Procedures, Human Rights Treaty Bodies, and the Universal Periodic Review – can effectively contribute to addressing those issues and, more in general, how to foster synergies between the implementation processes for the Paris Agreement and the mandates of human rights bodies.
24 March, 14:00 – 16:30 CET
"Preparing for the review of the EU ETS – carbon pricing in non-ETS sectors" by European Roundtable on Climate Change and Sustainable Transition – ERCST

This webinar will be an opportunity for participants to engage in a discussion on the use of carbon pricing in non-ETS sectors. Some of the key questions that will be addressed during this meeting include: Which factors/criteria need to be taken into account on deciding which sectors should be subjected to carbon pricing? What are the different options to implement carbon pricing in non-ETS sectors? Include sectors in current ETS; introduce a stand-alone market-based scheme; or other options? What are the climate governance implications, if any, of introducing an EU carbon pricing mechanism in sectors currently covered by the ESR?
24 March, 15:00 – 16:00 CET
"Biochar and greenhouse gas removals: what policy framework should the EU adopt?" by Florence School of Regulation – FSR

The biochar system presents itself as an exceptional negative emis­sions technology (NET) in that it can readily provide multiple public goods at relatively low cost as well as multiple private goods related to the use of biochar as a soil amendment and other possible uses. Appropriate financial reward of greenhouse gas (GHG) removals, as well as of soil carbon restoration, would likely propel the diffu­sion of the biochar system. But which policy instruments should be used to reward GHG removals produced by the biochar system and other NETs?
25 March, 0:00 – 1:30 CET
"Covering Climate: What Is the Media Missing?" by Brooklyn Public Library

Media outlets are starting to put more resources into covering the worsening climate crisis. But what's taking so long? Why aren't there more full-time climate reporters, and why aren't there more stories connecting "everyday issues" to climate change? What's the toll from the decline of local journalism, and how does it affect coverage of environmental justice? Former New York Times journalist and Director, the Initiative on Communication Innovation and Impact at the Earth Institute, Columbia University, Andrew Revkin, media watchdog Genevieve Guenther, Dharna Noor of Earther and Gizmodo, and Rachel Ramirez of Vox will examine common flaws in climate reporting and how the media can do better.
---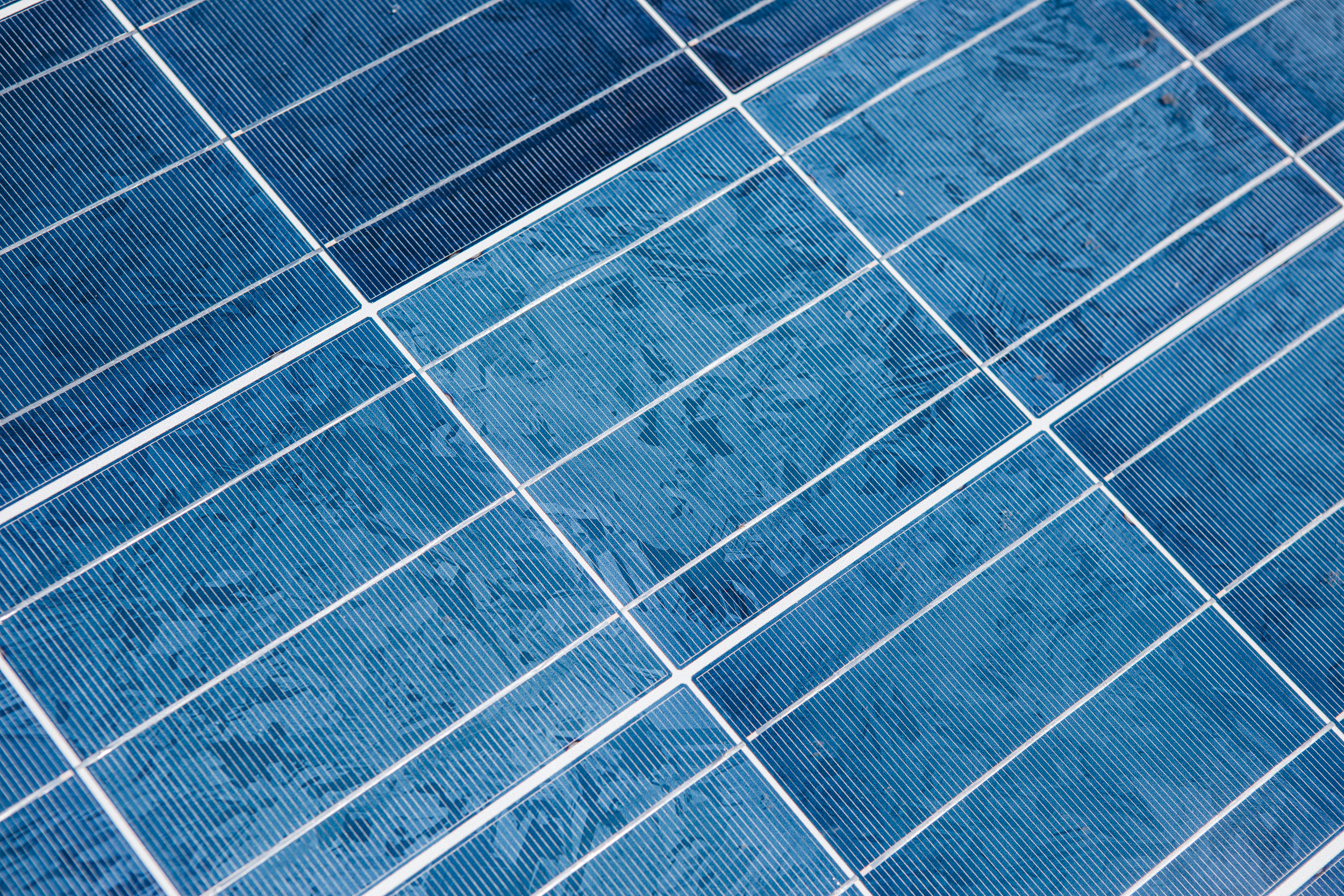 Renewables & Energy Transition
23 March, 9:00 – 18:00 CET
"EU Clean Energy Summit" by European Business Summit

The Summit will focus on the biggest challenges of the 21st century: Fighting climate change and accomplishing a clean and just energy transition. Through a series of live-streamed interactive panels and exclusive interviews, the Clean Energy Summit will highlight the policy, business, and academia's priorities regarding clean energy transition in Europe, and will develop innovative solutions to address these challenges and create a European vision for the energy system.
23 March, 10:00 – 10:30 CET
"Green Hydrogen Cost Reduction: Scaling up Electrolysers to Meet the 1.5⁰C Climate Goal" by International Renewable Energy Agency – IRENA

Following the Part 1 of the Hydrogen webinar series, which focused on the policy support for hydrogen to achieve its future potential as an ubiquitous energy carrier, part 2 will on the cost of production to increase hydrogen's competitiveness. Most of the production cost of green hydrogen is the electricity input. Renewable electricity is already cost competitive in most regions and will continue to become cheaper in the coming years. The next largest cost component is the electrolyser. Following the IRENA report Green Hydrogen Cost Reduction, this webinar will go through the different strategies that will allow achieving a low cost for the electrolyzer and will make green hydrogen competitive with other low-carbon pathways.
23 March, 13:00 – 14:00 CET
"Alternatives to a Privately Owned Future for Renewable Energy in South Africa" by International Institute for Sustainable Development – IISD

As part of the webinar, IISD will launch a paper "Power by All: Alternatives to a privately owned future for renewable energy in South Africa." Using 4 international case studies of publicly and community-owned renewable energy, the paper seeks to inform debate on the need for increased publicly and community-owned renewable energy development, while considering the implications these business models have for increasing renewable energy deployment in South Africa.
23 March, 16:00 – 17:00 CET
"Electricity Supply Systems of the Future" by Leonardo Energy

In this webinar, the editors of the Green Book on the "Electricity Supply Systems of the Future" will describe their long journey to summarize the collective knowledge acquired in CIGRE Study Committees. This journey can never be over, as visions become realities or become obsolete and new challenges and developments unavoidably appear. Nevertheless, the Green Book provides CIGRE's unique and unbiased technical views for the current and future state of electricity supply systems. It also shows the value of global collaborative work of numerous experts from industry and academia mobilized within the CIGRE community. CIGRE is the foremost authority for end-to-end power system expertise.
23 March, 19:00 – 20:00 CET
"Policy, innovation, markets: will residential batteries hit the big time in 2021?" by PV Magazine

The last decade saw residential storage take off, achieving vast industry growth and customer adoption in a relatively short time. While the 2010s became the decade of residential solar, can energy storage follow the same blueprint for success in 2021? Speakers will discuss the technological, policy, and market developments necessary for residential storage to become a mainstream technology, as well as what the industry can learn from PV and how electric vehicles fit into the mix.
23 March, 19:00 – 20:00 CET
"Collaborating with Community-Based Organizations: An Energy Justice Primer for U.S. States" by Clean Energy States Alliance – CESA

Partnerships between state energy agencies and community-based organizations are a key component of advancing energy justice. Solar development in under-resourced communities will be most effective and equitable when trusted community organizations are involved. Community engagement can lead to innovative, equitable, and inclusive solar projects by connecting the concerns of communities to the decisions that allocate public funds…
25 March, 11:00 – 12:00 CET
"Global Wind Report 2021: Wind power's role on the road to net zero" by Global Wind Energy Council – GWEC

Join the discussion and official launch of GWEC's 16th flagship Global Wind Report, which will provide a comprehensive overview of the global wind industry through the latest market data, country profiles, trends and analysis from GWEC Market Intelligence. It is the most trusted publication globally for wind energy insights on current market status and the future of the industry.
25 March, 11:30 – 13:00 CET
"Renewable Energy to Responsible Energy: A Call to Action" by Renewable Energy to Responsible Energy Initiative, Forum for the Future, WRI India, The Energy and Resources Institute – TERI, Landesa and WWF India

The rapid rise of renewable energy is a keystone element of our transition to a low carbon economy in India and globally. How can the sector fully live up to its potential to drive positive social and environmental outcomes? And what is the role of investors, developers, manufacturers, large procurers and other actors in the RE system in collectively shaping a just and regenerative future for the sector? Join an interactive online event to mark the launch of its 'Call to Action' report.
25 March, 13:00 – 14:30 CET
"Energy Regulation In The Green Transition: An Anthology" by Florence School of Regulation – FSR, Danish Utility Regulator and Copenhagen School of Infrastructure – CSEI
Join the online launch of a newly published anthology on Energy Regulation in the Green Transition. The book that will be discussed is volume I in the Danish Utility Regulator's anthology project on enabling better regulation in the energy sector. The online event will feature keynote speeches from the contributing authors to the anthology, from FSR and CSEI as well as from the editorial team.
---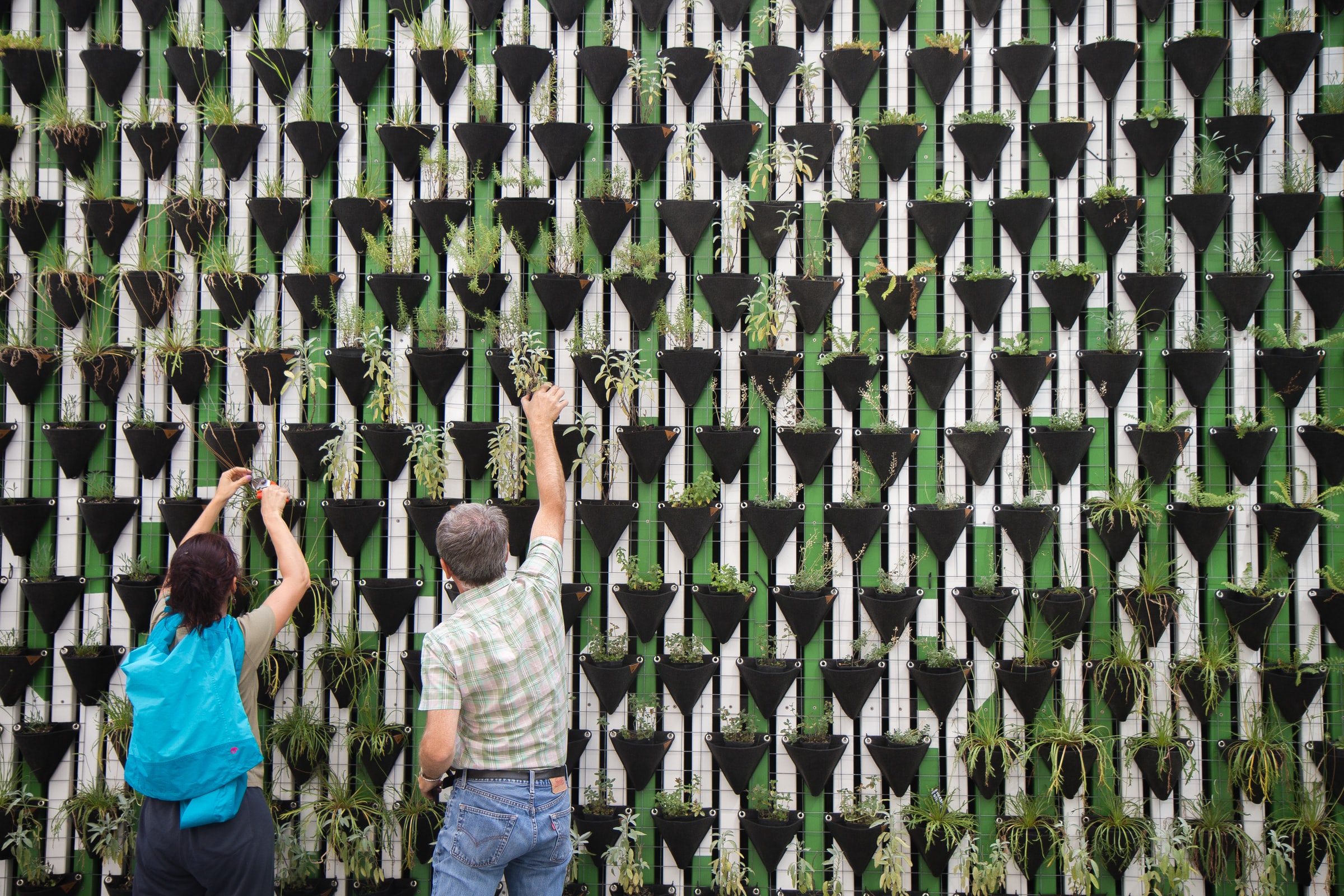 Sustainability & Circular Economy
22 – 25 March
"Sustainability Week" by The Economist

Over four days, The Economist's sixth annual Sustainability Week will provide actionable insights and solutions to help businesses on their path to greater sustainability. We will explore how firms can effectively measure, analyse, transform and scale their sustainability initiatives. How can sufficient investment be unlocked? How can good data be generated? What incentives are needed to stimulate innovation?
22 – 26 March
"OECD Water Days 2021" by OECD

On the occasion of World Water Day 2021, under the theme of Valuing Water, the OECD is organising a series of virtual events to take place each day from 22-26 March.
22 – 28 March
"Circular City Week New York 2021" by Urban Future Lab

Events and activities, hosted by an array of local and global stakeholders. Circular City Week New York is all about taking part in the circular movement and spur action. The aim of the week is to inspire industry professionals across sectors, showcase international pioneers, highlight local change makers and engage students to be the future of circularity. Circular City Week also intends to be an engaging festival, where activities are diverse and fun. Previous Circular City Week activities included a book release, conferences, an art exhibition, Lunch & Learns, a film screening, a family play-shop, tours, a pitch competition, site visits and workshops.
23 March, 13:00 – 14:00 CET
"Water Innovation Showcase: Valuing Water" by ICLEI

Water touches everyone and everything in our cities. To build sustainable cities Valuing water is a pivotal discussion to inspire action in Africa Cities. Humans all value water in different ways depending on our personal, professional and life circumstances. Inherently we depend wholly on water as a resource which is finite. There is often a disconnect between the value of water and the usage of water, especially in more affluent circumstances. This session aims to showcase innovation, success and lessons learnt from projects, ideas, policies, technology etc. that aims to redirect how we value water toward collective action in achieving the Sustainable Development Goal 6.
24 March, 10:00 – 12:00 CET
"Green Bond Basics" by Climate Bonds Initiative and United Nations Office for Disaster Risk Reduction

Climate Bonds Initiative has joined the Making Cities Resilient 2030, a 10-year long initiative, together with other collaborators to strengthen the resilience of cities around the world. This webinar aims to unlock the basics about green bonds and how they can be used to finance climate and resilience actions and promote sustainable development. It is open to those interested to start the journey in climate finance and learn more about financing solutions for climate change.
24 March, 11:00 – 12:30 CET
"COVID-19 recovery and Aid for Trade – Opportunities for sustainable economic development and transition to circular economy" by International Trade Centre

This event is part of the WTO's Aid for Trade Stocktaking Event which marks the occasion to discuss developing and least-developed countries' trade needs arising from the pandemic and seek to mobilize financing for a continued, sustained response that supports recovery and resilience. This session focuses on the interlinkages between the COVID-19 recovery, Aid for Trade and circular economy and aims to share experiences and tools available for countries to boost post-COVID-19 recovery, sustainable development and green transition.
25 March, 15:00 – 16:00 CET
"International Trade and the Circular Economy" by OECD

International trade plays an important role in circular supply chains in materials and products, end-of-life value chains in waste and scrap, secondary raw materials and second-hand goods. In this light, how can trade contribute to a more resource efficient and circular economy? How would the circular economy transition have an impact on global trade patterns? And in what ways can we secure coherence in these two policy areas?
---