COP26 – Can it be a game-changer? Towards a nature positive society by 2030. Insuring and investing in nature: innovative solutions and new opportunities. How to promote climate-friendly job creation, job quality, and a just transition. The role of international climate finance. Tackling climate change in fragile states and protracted crisis situations. Seven transformations for more equitable and sustainable cities. Discover these and more online events of the week!
You can also subscribe to Climate Online's newsletter to be reminded about weekly event updates by e-mail:
---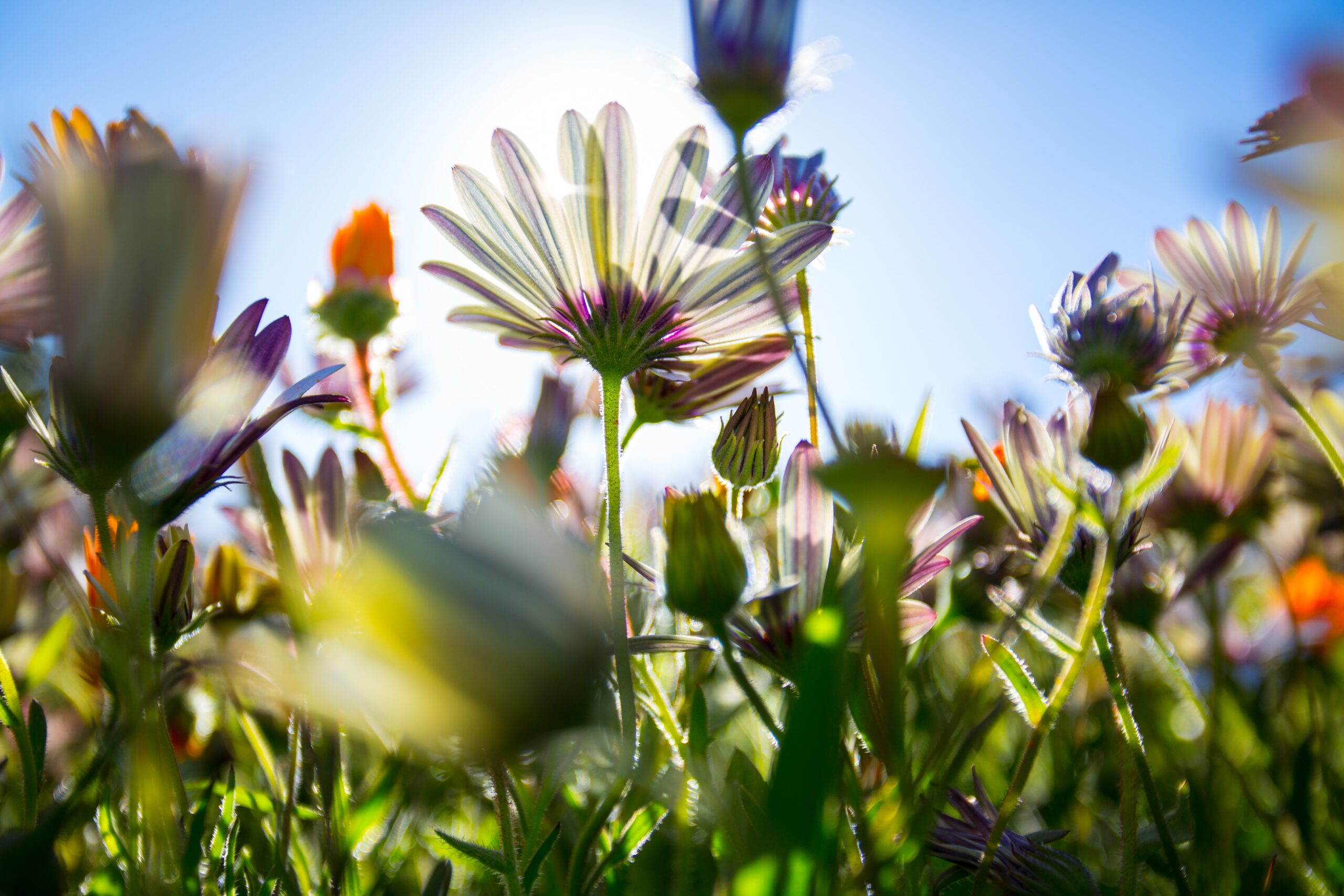 Biodiversity & Environment
18 October, 18:15 – 19:30 CEST
"Tipping or Turning Point? Towards a Nature Positive Society by 2030" by Graduate Institute Geneva

The evidence of the gravity of the interdependent nature and climate crises humanity is facing has never been greater. With this comes a clear understanding of the devastating consequences this is having not only on the natural world, but also on our own lives, economies, health and wellbeing. With such clarity, it is imperative that we finally focus on what's necessary to set the planet on a sustainable path. Join the dialogue with Marco Lambertini, Director General of WWF International.
20 October, 13:00 – 14:30 CEST
"Insuring and investing in nature: Innovative solutions and new opportunities" by UNEP Finance

This webinar is a part of a leadership series convened by UNEP's Principles for Sustainable Insurance Initiative and the UN Convention on Biological Diversity (CBD) to set the global agenda for nature-positive insurance.
---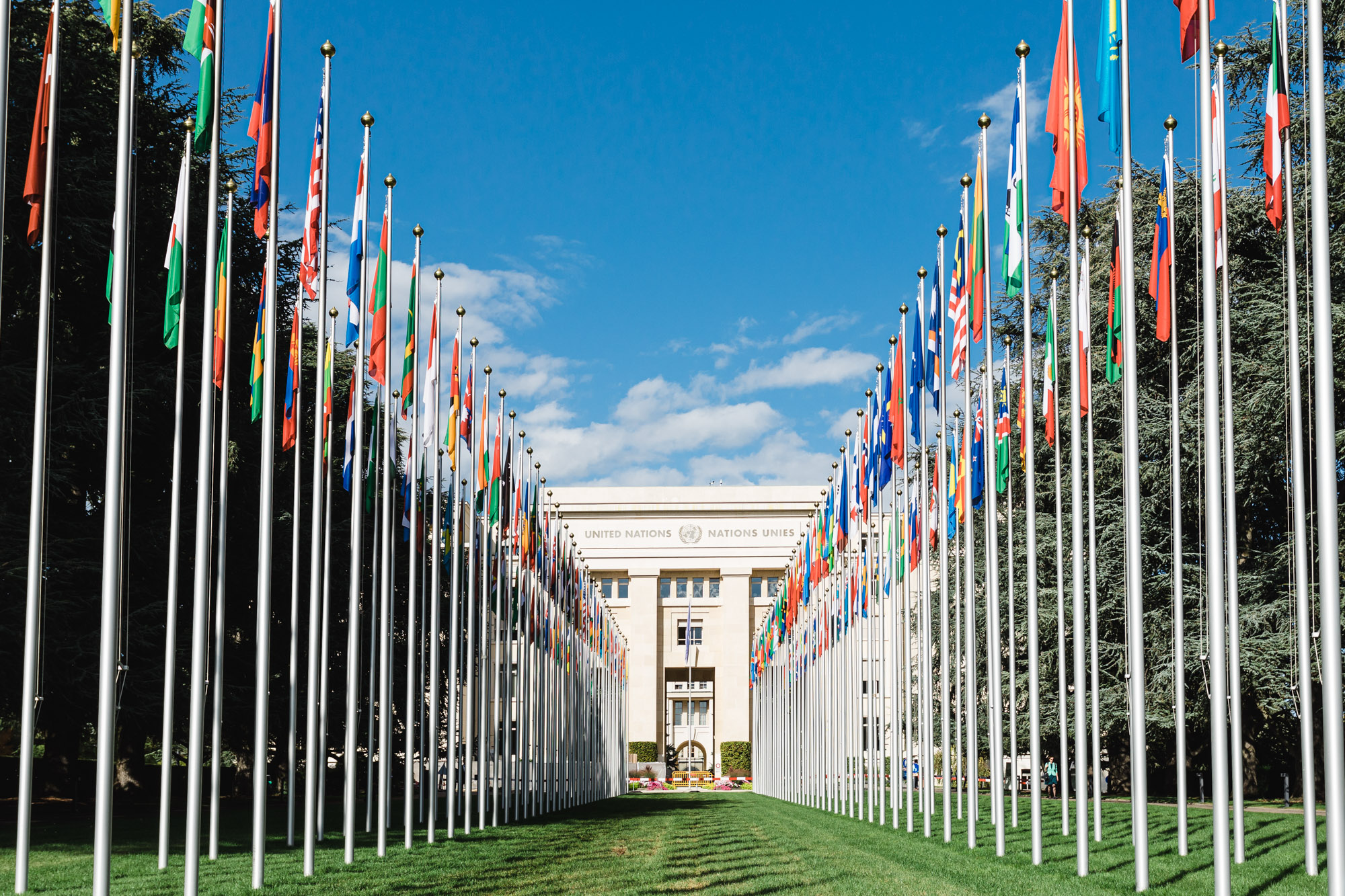 Climate Science, Policy & COP26
18 October, 14:00 – 15:30 CEST
"Tackling climate change in fragile states and protracted crisis situations" by International Institute for Environment and Development – IIED

Many of the world's most climate-vulnerable countries also suffer from protracted humanitarian crises linked to conflict, displacement and state fragility. Climate change is already making these crises more severe, with serious consequences for poor and vulnerable people, and especially women, girls and displaced people. As climate change worsens it will become increasingly difficult for humanitarian agencies to address the needs of people affected by conflict and disasters unless majors reforms are made in the way that they work. This online event asks what needs to change and what role can humanitarian agencies play in tackling climate change in fragile states and protracted crisis situations?
18 October, 14:00 – 16:00 CEST
"Cooperation on Border Carbon Adjustments" by European Roundtable on Climate Change and Sustainable Transition – ERCST

The European Commission has put forward a proposal for a Carbon Border Adjustment Mechanism (CBAM) – an enabler of ambitious climate policy in a world of unequal ambition. As other countries respond to the climate crisis, we can expect to see them follow suit. Indeed, the UK has pledged to put a CBAM in place, the US has seen a slew of legislative proposals (including the most recent which does not demand a carbon price), and Canada has just announced formal consultations on a border carbon adjustment (BCA). Ideally there would be international coordination of these emerging policies; they have high-stakes implications for international trade, international equity, climate diplomacy. Some have suggested that BCAs could be an essential element of "climate clubs", acting both as a common tariff-like wall, and as incentive to join. Others have called for international agreement on principles and best practice. This session will bring together global thought leaders that have explored this critical aspect of CBAM/BCA, unpacking the proposals and considering the options.
18 October, 15:00 – 16:00 CEST
"COP26 – Can it be a game-changer?" by Euractiv

Join this virtual conference to discuss how the global community will have to work together to address the climate challenge at COP26. UN Secretary General Antonio Guterres described 2021 as a "make or break year" in the fight against the climate emergency and underlined that long-term commitments must be matched by immediate actions to launch the decade of transformation that people and the planet so desperately need. With global political will arguably the strongest in many years, can this COP be a game-changer?
18 October, 16:00 – 17:00 CEST
"The Green Jobs Advantage: How to Promote Climate-Friendly Job Creation, Job Quality, and a Just Transition" by World Resources Institute – WRI, New Climate Economy and International Trade Union Confederation

Join launch of a new working paper which provides evidence that climate-friendly investments create more jobs that unsustainable investments on a dollar-for-dollar basis. The paper provides job creation estimates for investments in clean energy, public transportation, electric vehicles, and nature-based solutions compared to alternatives. It also offers recommendations for how to improve job quality in green sectors including wages, work security, and accessibility for excluded groups. This webinar will present the paper's main findings and a panel discussion with representatives from around the world working on issues of green jobs, job quality, and just transition.
18 October, 16:00 – 17:00 CEST
"Trucking: the potential and the pitfalls of decarbonizing big rigs" by International Association for Energy Economics – IAEE

The panel will look at the numerous pathways to a lower-carbon future for moving freight on highways in the U.S. But it will also explore the reality that fuel efficiency already is improving, meaning new technologies are chasing after a moving target.
19 October, 14:00 – 16:30 CEST
"Land-Food-Climate: An African-European Dialogue on Climate Resilience" by TMG Research and Robert Bosch Stiftung

Building on preceding discussions that highlighted the importance of the progressive realisation of the right to food to achieve climate resilience, this event will bring together speakers from the human rights, climate, civil society, and development cooperation sectors to further explore how rights-based approaches can galvanise more inclusive climate governance at national and sub-national levels. Organised around two interactive panel sessions, the discussions will start by exploring what we mean by the "missing middle" and its impact on efforts to scale up climate-resilient landscapes in Africa…
19 October, 16:00 – 17:30 CEST
"Reporting on COP26 – How to best tell the Glasgow story" by Clean Energy Wire – CLEW

As the most important global climate summit in years fast approaches, journalists from across the globe must plan their coverage of this sprawling climate conference. No-one knows just how COVID-19 will affect the November COP26 in Glasgow. Travel and visa restrictions are extra hurdles for media representatives, delegates and organisers. How can journalists prepare? How does good COP coverage work? CLEW is inviting a panel of experienced reporters to share their insights from past UN climate conferences. Only journalists can participate.
19 October, 17:00 – 18:00 CEST
"Press Conference with COP26 President Alok Sharma" by Covering Climate Now

As president of the COP26 summit opening in Glasgow on October 31, Sharma is central to the summit's mission of preserving a livable climate for humanity. For months, the British MP has been soliciting commitments from the world's governments to limit global temperature rise to 1.5 degrees Celcius. Action plans submitted to date, however, fall well short of that goal, nor is it clear how many world leaders or civil society representatives will be able to attend the summit. Get the latest developments from the man in charge, and press him with your own questions, at this virtual, one-hour press conference.
19 October, 18:00 – 19:00 CEST
"The United Arab Emirates strategy for Glasgow COP26" by Harvard Kennedy School

To avoid an irreversible climate catastrophe, representatives from over 200 countries and NGOs will gather in Glasgow this November to negotiate a global plan of action. With wildfires in Siberia, floods in Germany, and heat waves around the world, climate change is no longer some distant threat – it is causing devastating harm to people, communities and the natural world. The urgency is clear, but countries have very different views on how to move forward. In this speaker series, global climate leaders will discuss the negotiation strategies of developing nations, India, China, the U.S. and the EU.
20 October, 7:30 – 11:30 CEST
"Route to Net Zero: Asia" by Carbon Trust

The Route to Net Zero live event series will help you understand the steps to net zero, learn from climate leaders in your region and take action in your organisation. With so much uncertainty in the world, set against the backdrop of accelerating climate change, now is the time to collaborate.
20 October, 13:00 – 14:00 CEST
"National 'fair shares' in GHG mitigation, International Environmental Law & Climate Litigation" by Oxford Martin School

This event will discuss the findings of a recent inter-disciplinary Climate Policy paper that uses the principles of international environmental law to select criteria to determine 'national fair shares' in GHG mitigation. Fair share ranges consistent with international environmental law principles offer a benchmark for existing and new nationally determined contributions under the Paris Agreement, for peer-to-peer comparisons, and to feed into the global stock takes. Such fair share ranges can also inform climate litigation in which the adequacy of national contributions, and thus a state's fair share, is at issue. The authors of this article will present the paper and leading climate litigators will reflect on the implications of this research for ongoing climate litigation before the European Court of Human Rights. Register here.
20 October, 14:00 – 15:00 CEST
"Climate finance opportunities to foster forest-positive agriculture" by Food and Agriculture Organization of the United Nations – FAO and Ministry of Agriculture, Forestry and Fisheries of Japan

This online session will: (1) Provide an overview of opportunities to use climate finance, including REDD+ funding mechanisms, to develop forest-positive agriculture; (2) Provide an overview of how carbon finance can incentivize private sector investment in forest-positive agriculture, conservation and restoration of forests; (3) Provide an overview of advanced technical requirements to improve access to climate finance, including accounting methods, clear carbon rights and distribution of benefits; (4) Share experiences and lessons learned from countries' efforts to utilize climate finance as a catalyst for scaling up and implementing forest-positive agriculture and demonstrate how this supports national climate ambitions and transformational change.
20 October, 15:00 – 16:00 CEST
"Training on Climate Data Tools for COP26" by World Resources Institute – WRI

Climate Watch is a free online platform designed to empower policymakers, advocates, researchers, media and other stakeholders with the open climate data, visualizations and resources they need to gather insights on national and global progress on climate change. It includes a number of tools that will be particularly helpful to stakeholders attending or closely following the COP26 climate negotiations in Glasgow. Join for an interactive training to learn how to use Climate Watch to gain insights on countries' climate commitments, generate custom visuals and access raw data for further analysis. The training will be offered at three different times slots to accommodate attendees from all geographies.
20 October, 15:00 – 16:00 CEST
"Why Nature? Why Now? How nature is key to achieving a 1.5C world" by World Resources Institute – WRI

Join for a high-level discussion to understand the critical and often overlooked connection between the climate crisis and our food and land use systems. Responsible for about a quarter of global greenhouse emissions, our agriculture models, our eating habits, and the way we use land, all contribute to the climate crisis, which, in turn, threatens global food security. With COP26 just weeks away, countries are submitting enhanced Nationally Determined Contributions to reduce GHG emissions and it is critical that they include the food and land use sector. The opportunities in doing so are remarkable, and our panelists will examine the many Natural Climate Solutions available. This must change and we have an opportunity to do so now.
20 October, 19:00 – 20:30 CEST
"The Role of International Climate Finance" by Environmental and Energy Study Institute – EESI

International climate finance is a critical tool to increase access to climate mitigation and adaptation resources to address the growing threat of climate change. The briefing will discuss the current state of international climate finance, the role and status of the Green Climate Fund and other funding mechanisms, and Congress's role in meeting U.S. climate finance commitments. Panelists will also describe how international climate finance dovetails with ongoing efforts of the State Department, Department of Defense, and the U.S. Agency for International Development to address the impacts of climate change abroad. Watch the event live here.
21 October, 9:30 – 11:00 CEST
"Update on Preparations for the UN Climate Change Conference | Briefing Ahead of UNFCCC COP26" by United Kingdom and Geneva Environment Network

The United Kingdom, in partnership with Italy, will host the 26th UN Climate Change Conference of the Parties (COP26) in Glasgow on 31 October – 12 November 2021. The upcoming COP26 will mark a major milestone on the road to implementing the Paris Agreement and holding global average temperature increase to 1.5 degrees Celsius above pre-industrial levels. This event will have a particular look at the opportunities and challenges to addressing climate change head of COP26.
21 October, 14:00 – 15:30 CEST
"The potential impact of transitioning Clean Development Mechanism units and activities to the Paris Agreement" by NewClimate Institute and Oeko Institut

Join us for a discussion on CDM transition options. In the lead up to COP26 in Glasgow, with crucial questions still on the table for Article 6, the webinar will present updated research from NewClimate Institute and Oeko Institut. Speakers will introduce the context and different elements of any possible transition of CDM elements to the Paris era, present updated numbers on the potential supply of credits from the CDM portfolio under a range of scenarios and highlight critical implications of possible policy decisions under consideration. In addition to sharing the independent research, the event will feature interventions from key Article 6 negotiators and facilitate an open discussion between attendees. Register here.
21 October, 15:00 – 16:15 CEST
"2021 Production Gap Report launch" by Stockholm Environment Institute – SEI

Leading experts will present the findings of the 2021 Production Gap Report. Past editions of the Production Gap Report have shown that governments across the world plan on extracting fossil fuels at a rate inconsistent with limiting warming to 1.5°C or 2°C. The third edition of the Production Gap Report presents the first comprehensive update of the production gap analysis since our 2019 assessment. The report also contrasts net-zero commitments and fossil fuel production plans, and explores how governments worldwide are supporting fossil fuel production through their policies, investments, COVID recovery measures and other mechanisms, as well as how some are beginning to discuss and enact policies towards a managed and equitable transition away from fossil fuel production.
21 October, 16:00 – 17:00 CEST
"The Intellectual Distance between Clean and Dirty Technologies" by University of Oxford
How difficult is the transition to a low-carbon technological paradigm? Using the entire universe of patents granted by the USPTO from 1976 to 2020, speakers evaluated the intellectual distance between clean and dirty technologies. They measured intellectual distance by checking how many hops one has to make in the citation network to get from a clean patent to a dirty one (where one hop means the clean patent directly cites a prior dirty patent). They found that 73% of clean patents are connected in some way to dirty patents, while only 7.5% of clean patents directly cite dirty prior art. Research results suggest that targeted clean R&D may be needed to overcome "intellectual carbon lock-in", and in sectors where clean and dirty technologies are distant, the transition may be less about diversification and more about Schumpeterian creative destruction…
22 October, 19:00 – 20:30 CEST
"The Negotiations: What's on the Table" by Environmental and Energy Study Institute – EESI

Join for a briefing series on what Congress needs to know in the lead-up to the 26th Conference of the Parties (COP26) to the United Nations Framework Convention on Climate Change. COP26 is set to cover a wide range of topics, from negotiations on carbon markets to discussions on loss and damage, climate finance, and updated emission reduction goals in countries' nationally determined contributions (NDCs). This briefing will bring together experts to explain the key areas of negotiation expected to be at play at COP26, review possible outcomes, and explore what it all means for the U.S. Congress. Watch the event live here.
---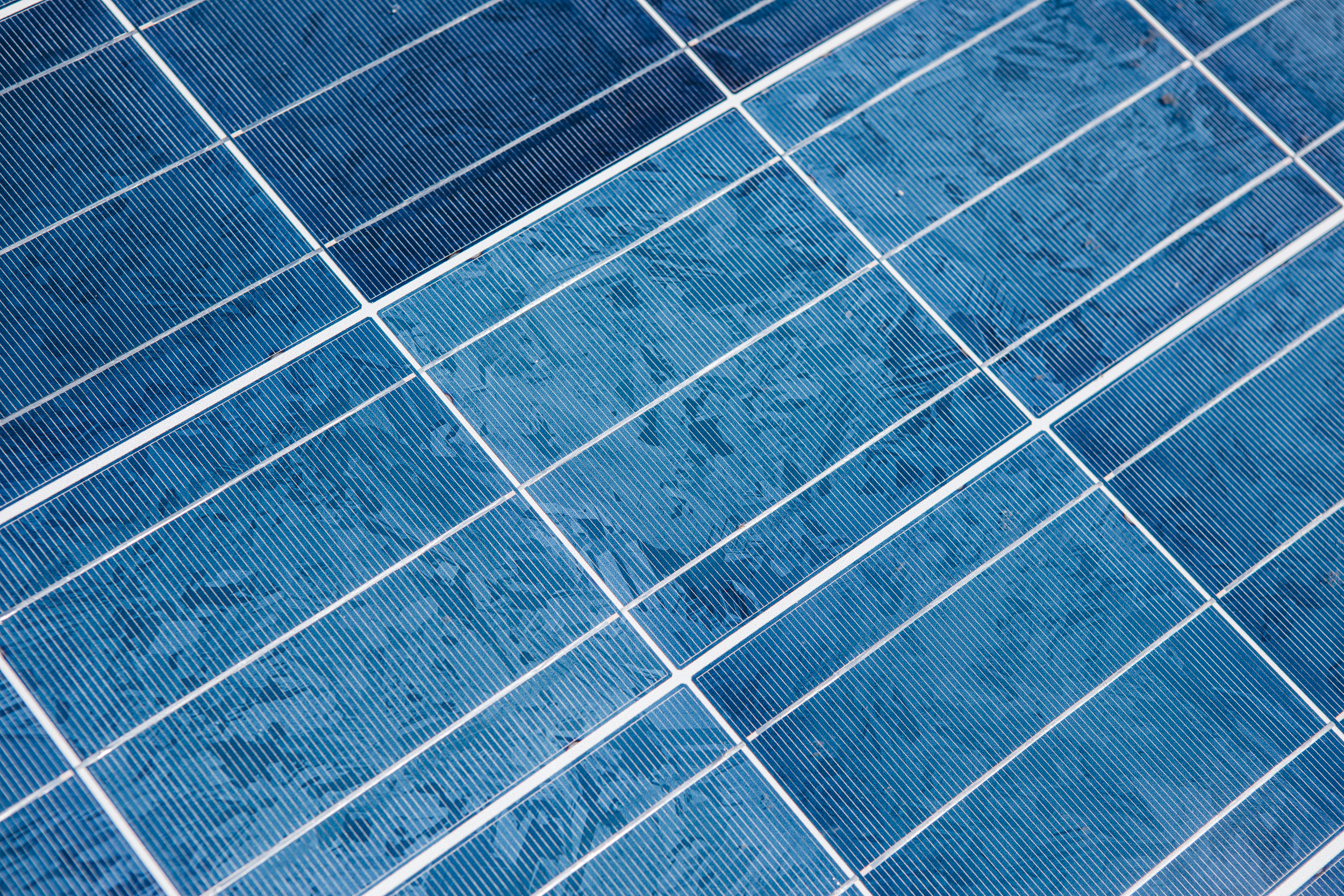 Renewables & Energy Transition
18 October, 14:00 – 15:00 CEST
"Hopes for COP26 and beyond" by International Energy Agency – IEA

This session will discuss prospects for COP26 and beyond. What are the impacts of recent pledges on global emissions and the energy system? How can we raise ambition to keep the 1.5C objective within reach?
19 October, 10:00 – 12:00 CEST
"Phasing out coal in the EU power system by 2030: A policy action plan" by Agora Energiewende

To provide a foundation for a fact-based discussion on phasing out coal in the EU power system, Agora EW tasked the consultancy energy advisors with developing 2030 coal phase-out scenarios. These scenarios allowed to identify a suitable mix of enabling measures that phase out coal, ensure security of supply, minimise costs to consumers and avoid new fossil fuel lock-ins. With the EU-wide coal phase-out just 9 years ahead, researchers took insights from the modelling to develop an action plan that could guide the EU and national decisions in the months to come. During the event, speakers will present the main results of the study and propose a policy action plan for achieving a 2030 coal exit in the EU's power system.
19 October, 13:30 – 15:00 CEST
"Enabling oil and gas producing countries to transition towards a low carbon future" by UNEP, Norad and Global Network on Environment and Oil & Gas

As the dominance of fossil fuels in the global energy mix is set to decline, many producing countries are recognizing the need to reduce risks & diversify their energy production and economies. Producer countries will need to take advantage of new opportunities to improve energy supply, efficiency & revenues while meeting climate targets in their Nationally Determined Contributions. This webinar discusses best practice in oil & gas operations related to the decommissioning of redundant production infrastructure & repurposing decommissioning approaches for low carbon applications.
19 October, 14:00 – 15:00 CEST
"Energy security in transition: orderly or disorderly?" by International Energy Agency – IEA

Session framed around the current debate on high energy prices and supply constraints and discussion on the potential, and most likely, paths for the transition, as well as the challenges for energy security? Watch live stream of the event here.
19 October, 17:30 – 19:00 CEST
"India's Energy Challenge in an Unequal and Warming World" by University of Oxford

Despite relatively low historical emissions, India has set itself ambitious green energy targets to be achieved in the near term. However, meeting these targets and going beyond them to a deeply decarbonized future, with a large proportion of the country's infrastructure yet to be built, will not be without challenges. In focusing on the scale of the targets and the general optimism about renewable energy, these challenges very often get sidelined and at times are even dismissed as indicative of technology pessimism and reluctance to change. However, for any real progress towards achieving a sustainable and just future for all, it is necessary to acknowledge and address them. This talk will explore India's energy landscape with relevant global comparisons.
19 – 21 October
"8th Annual Workshop Challenges in Decarbonisation: Building a Resilient Net-Zero Future" by Electric Power Research Institute – EPRI and International Energy Agency – IEA

Spread over three days the workshop series will include expert presentations and panel discussions over the course of three sessions: (1) Flexibility and Resilience in Decarbonised Energy Systems; (2) Promise vs Potential: a Holistic Look at Electrification; (3) Planning and Forecasting for Physical and Climate Resilience.
19 – 21 October
"Greening the Islands e_Convention: International Conference and Exhibition" by Greening the Islands – GTI

The GTI e_Convention is a global event dedicated to the innovative solutions for the self-sufficiency and sustainability of islands and includes the International Conference, now in its 8th edition, and the Exhibition. The event, entirely digital, represents an opportunity for islands stakeholders around the world to connect with governments, corporates and academia sharing their common experiences through a digital platform, match island needs and innovative solutions, and learn from islands best practices at the GTI Awards.
20 October, 14:00 – 15:00 CEST
"Electricity sector transitions: policy and finance" by International Energy Agency – IEA

This session will focus on the outlook for the transition to low-emissions electricity sectors around the world. How fast are electricity sectors transitioning to low-emissions? How can financing and policy attract investment, and support the transition away from coal? Watch live stream of the event here.
21 October, 14:00 – 15:00 CEST
"Sectoral transitions to new energy industries" by International Energy Agency – IEA

End-use and fuel supply sectors are transitioning towards new energy industries, but the pace of transition depends critically on policy. This session will discuss the prospects of transition in different sectors and the implications for the emergence of new energy industries. Watch live stream of the event here.
21 October, 16:00 – 17:30 CEST
"High-Level Launch of the IRENA-ILO Jobs Report & Second Meeting of the Collaborative Framework on Just and Inclusive Energy Transitions" by International Renewable Energy Agency – IRENA and International Labour Organisation – ILO

This event will feature the high-level launch of a special edition of IRENA's Renewable Energy and Jobs – Annual Review, developed in cooperation with ILO. The 2021 edition discusses the complex impacts of the COVID-19 pandemic and considers job trends by major technology and by geography, highlighting experiences in selected countries. The report includes results for the future of energy jobs for 2030 and 2050 under different scenarios, occupational profiles, education and skills training needs as well as the required holistic policy frameworks for just and inclusive energy transitions.
21 October, 17:00 – 18:00 CEST
"Energy Efficiency and Economic Recovery after COVID-19" by International Energy Agency – IEA, Mexican Energy Ministry – SENER and National Commission of Energy Efficient Use – CONUEE

Around the world, the Covid-19 crisis has demanded that policymakers grapple with a public health emergency while simultaneously delivering social and economic recovery strategies. Governments have a strong role to play during the recovery in continuing to protect public health while providing economic relief to the most vulnerable and devising ways to stimulate economies, both in the near-term and over the coming years. This webinar focuses on recent detailed analysis of how governments are making efficiency a key plank of stimulus packages, creating millions of energy efficiency-related jobs worldwide.
22 October, 14:00 – 15:00 CEST
"How can social and economic dimensions be core elements of transitions?" by International Energy Agency – IEA

Policy-makers are faced with the challenge of designing socially-sustainable policies, even as voters grow increasingly concerned about the impacts of climate change. How to design transitions that simultaneously ensure social inclusion, affordability, job creation, and industrial competitiveness? Watch live stream of the event here.
---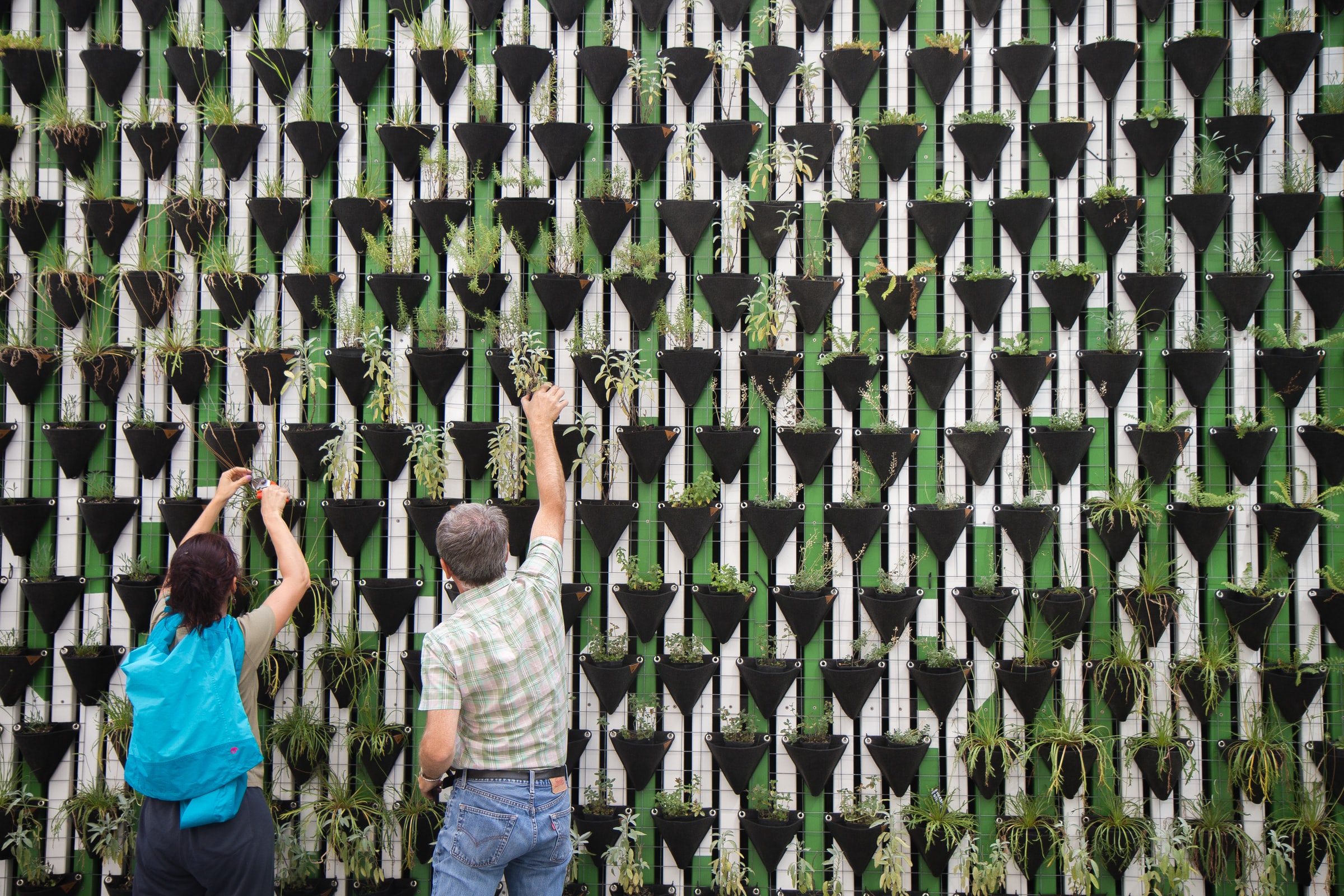 Sustainability & Circular Economy
19 October, 9:00 – 10:00 CEST
"Emerging Role of Blue Finance in the Asia Pacific Region" by The Energy and Resources Institute – TERI and Konrad-Adenauer-Stiftung RECAP – KAS

As the threat of climate change continues to loom large on the planet, it has now become even more critical for the Asia-Pacific region to significantly mainstream its presence within the sustainable segment of the ocean economy. This movement will bolster investment sentiment within the industry, whilst also enhancing quality of life along with supporting local coastal communities and the national economies at large. The workshop aims to inspect the emergence of financing opportunities in the ocean economy within the Asia Pacific region. It further aims to deliberate on mainstreaming of the blue finance market, current issues, best practices and geographic/market specific financing tools, and initiatives for a sustainable ocean finance.
19 October, 15:00 – 16:30 CEST
"World Resources Report Synthesis Launch: Seven Transformations for More Equitable and Sustainable Cities" by World Resources Institute – WRI

Synthesizing six years of research from 160 authors and reviewers, Seven Transformations for More Equitable and Sustainable Cities presents a new vision for urban planning and development that can lead to better quality of life for under-served urban residents, and citywide economic and environmental benefits. Seven crucial transformations and detailed recommended actions for key actors show how to reimagine urban service provision, how to include the excluded, and how to create the enabling conditions for real, lasting change.
19 – 20 October
"European Urban Resilience Forum" by ICLEI, European Environment Agency and City of Malmö

The European Urban Resilience Forum (EURESFO) is a unique platform where cities, organisations and stakeholders can exchange experiences and discuss strategies for the planning of adaptation to climate change and forging urban resilience for local action. Among this year's topics: (1) Implementation of the EU adaptation strategy and Covid-19 recovery; (2) Future-proofing Europe's Building Stock: Climate, Social & Material Resilience; (3) Stepping up integrated action on ecosystem and climate resilience… and more.
19 – 20 October
"Finance in Common Summit" by Cassa Depositi e Prestiti – CDP and International Fund for Agricultural Development – IFAD

Building upon the positive results of the first edition of the Finance in Common Summit (FiCS), Public Development Banks will convene for a second time to reiterate and reinforce their commitments in support of common actions for climate and sustainable development. The Summit will be held in Rome and in digital format, and will gather the whole development bank community, comprising more than 500 PDBs and other key stakeholders (governments, central banks, private sector, civil society, think tanks and academia, etc.). Check programme here.
---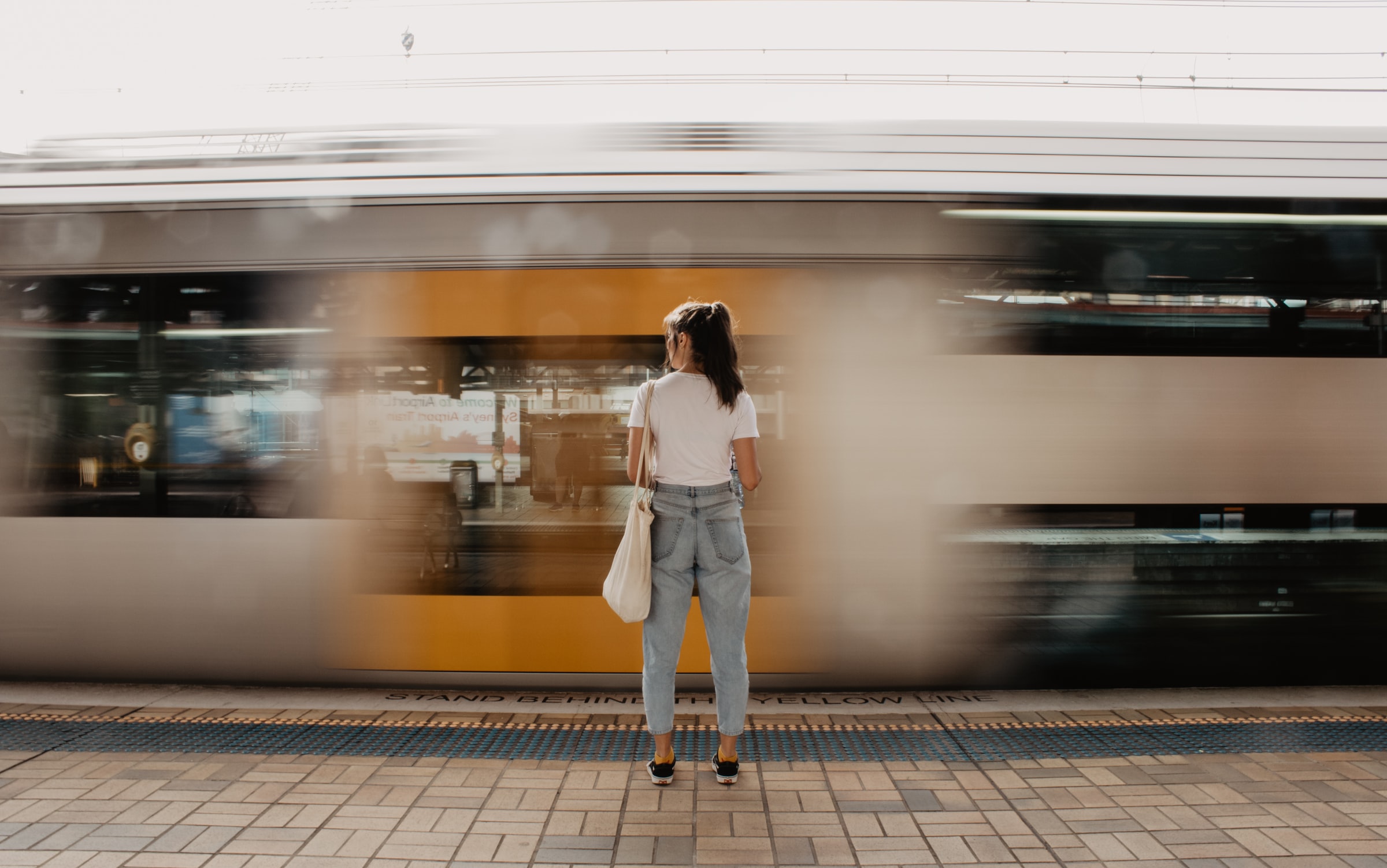 also coming up
in October and November …
25 – 29 October
"EU Sustainable Energy Week. Towards 2030: Reshaping the European Energy System" by European Commission

Last year, EUSEW went completely digital and this year you will be able to find us online once again. The event will comprise a 3-day digital Policy Conference, the EUSEW Awards, the second European Youth Energy Day as well as 1:1 video meetings, virtual stands and other networking activities. Participants will also have access to online side events and Sustainable Energy Days, digital events taking place all over Europe.
25 October, 15:30 – 17:00 CEST
"A High-Level Virtual Discussion on Valuing Nature-Based Infrastructure" by Global Environment Facility – GEF, MAVA Foundation, United Nations Industrial Development Organization – UNIDO and International Institute for Sustainable Development – IISD

Join the launch of the the NBI Global Resource Centre. This event will offer a unique high-level perspective from leaders in the field on how to scale up nature-based infrastructure and make the most of the innovative services offered by the new platform. The NBI Global Resource Centre aims to overcome the evidence gap that investors, project developers, and other key stakeholders face when they evaluate whether to invest in nature.
26 October, 10:00 – 16:00 CEST
"Impact of Climate Change on Forests" by Slovak EUSDR Presidency and World Wildlife Fund – WWF

In the framework of the 10th EUSDR Annual Forum, you are invited to explore and discuss the impact of climate change on forests, how forests adapt to climate change, how this affects the forestry business and how EU policies tackle the issue of climate change in forests. Join the event online to gain insight into this wide-ranging topic from multiple perspectives: nature protection, research and development, business & project implementation (see project CLIMAFORCEELIFE) as well as policy making and don't miss out on practical examples of good forestry practices in the Central Eastern Europe region.
26 October, 12:00 – 13:45 CEST
"How Can India Build Climate Resilience?" by Council on Energy, Environment and Water – CEEW and India Climate Collaborative – ICC

India is already experiencing a preview of the large-scale disasters and socio-economic upheaval that extreme events could create. India's development is intricately linked to creating adequate mitigation capacity to respond to these climate risks, which are endangering power, housing, transport, and industry infrastructure – especially along the coasts – and vulnerable communities with low adaptive capacity. In this pre-COP session, speakers will explore ways to take climate risk assessments from theory to implementation and spur innovations in systems, finance, and technologies to climate-proof populations and economies. The event will also launch CEEW's new study, 'Mapping India's Climate Vulnerability: A District-level Assessment'.
26 October, 16:00 – 17:00 CEST
"Global City Insights into Electric Bus Planning from the Transformative Urban Mobility Initiative (TUMI)" by World Resources Institute – WRI

The TUMI E-bus project is made up of an international coalition working to assist 20 global cities in creating world-leading electric bus fleets and scaling e-bus adoption to hundreds more through city-to-city mentorship. In this webinar event, TUMI city leaders share their experiences using data-driven tools and planning methods to accelerate their transition to an electric transit fleet. Hear from city leaders in Curitiba, Brazil and Mexico City, Mexico on their current and future plans for electric bus procurement, best practices, and key next steps that help inform their progress. There will be time for questions after the presentations.
26 October, 17:00 – 18:30 CEST
"Energy sufficiency in buildings and cities: concepts and examples" by University of Oxford

Energy sufficiency is needed to speed up the development of a climate neutral building stock and cities. Apart from technological efficiency and renewable energies and resources, sufficiency tackles over-consumption and tackles the question of "How much is enough?" The talk explains the need for sufficiency and presents examples how sufficiency can be considered as a complementary strategy to efficiency and consistency approaches.
26 October, 17:00 – 18:15 CEST
"Land & Carbon Lab: Addressing the Global Land Squeeze for Climate, Biodiversity and People" by World Resources Institute – WRI

Land is vital but finite. How can we reconcile humanity's competing land demands with the need to combat climate change, protect biodiversity, and improve people's lives? WRI's new Land & Carbon Lab initiative is harnessing the data revolution to monitor the pulse of the planet's land and its nature-based carbon. The initiative will provide decision-makers everywhere with the actionable information they need to address the global land squeeze—to combat climate change, protect biodiversity, and improve people's lives.
26 October, 18:00 – 19:30 CEST
"Climate change adaptation and social justice: what is the role of the built environment?" by University College London

The impacts of climate change constitute a threat to justice; but are there also risks that measures taken to adapt to climate change could reinforce or exacerbate social injustices? What role can architecture and built environment interventions play in enabling a resilient and socially just adaptation process, that also works as far as possible in line with, rather than against, nature?
27 October, 14:00 – 16:00 CEST
"How to make the EU Taxonomy an international tool?" by European Roundtable on Climate Change and Sustainable Transition – ERCST

ERCST workstream on sustainable finance (SF) aims at bringing together relevant stakeholders on a regular basis to discuss substantive issues, informed by original intellectual input from ERCST. This webinar will gather a diverse panel to discuss the challenge of making the EU Taxonomy an international tool.
27 October, 15:00 – 16:00 CEST
"Freetown in Focus: Engaging the Private Sector on Nature-Based Solutions" by Urban Shift

Bringing nature back to cities is critical for reducing emissions, cooling temperatures, preventing flooding and landslides as well as improving the health and wellbeing of urban citizens. But funding nature-based solutions (NBS) can be a tricky task for cities. Join Urban Shift webinar series with a conversation between experts from C40 Cities and Freetown, Sierra Leone, on engaging businesses to implement nature-based solutions in urban environments. Shift Cities will hear of best practices and examples of city-business collaboration on NBS and learn about the benefits, challenges and opportunities created from private sector engagement in Freetown's tree planting campaign.
27 October, 15:00 – 16:30 CEST
"Multiplying the Transition: Market-based solutions for catalyzing clean energy investment in emerging economies" by Climate Investment Funds – CIF and BloombergNEF

The power sector remains the top source of emissions in the world and, within it, coal remains the single largest source. So, mobilizing clean power investment can create immediate and meaningful cuts to emissions. Join to discuss how financial intermediaries (banks, institutional funds, etc) can deploy capital that cleans up power and electrifies transport where it counts. Speakers will break down how development finance, sustainable debt and institutional investors can enable emerging markets to tap into global capital markets and reap the rewards.
28 October, 10:00 – 11:30 CEST
"Innovative District Heating in practice" by FEDARENE

Following the release of the EU's Fit for 55 package in July 2021 and the revisions of key directives like the Renewable Energy Directive and the Energy Efficiency Directive, boosting innovation in energy sources and energy-saving sectors has never been more needed. Innovative technologies and systems entail great challenges. District Heating and Cooling sector is no exception. Pilot and demonstration sites are a necessary step for any project willing to make a change. Although not running smoothly all the time, these sites allow for, sometimes unforeseen, yet interesting discoveries and progress. In this web conference, representatives of the projects RELaTED and ReUseHeat will share their experience with their pilot sites. They will explain the work that has been done in the past years, some challenges they may have faced, but more importantly the results they have obtained.
28 October, 15:00 – 16:15 CEST
"State of Climate Action 2021" by World Resources Institute – WRI

Combatting the climate crisis requires society to rapidly transform all of the systems that propel our economy, including power generation, buildings, industry, transport, land use and more. But by how much? And how can decision-makers make it happen? Join for a high-level launch event for the State of Climate Action 2021 report, which will answer these fundamental questions. Developed by partners contributing to the Systems Change Lab, the report identifies 40 indicators across key sectors that must transform to address the climate crisis and assesses how current trends stack up against targets for 2030 and 2050 to limit warming to 1.5 degrees C. The analysis will highlight both encouraging bright spots that are witnessing exponential change as well as sectors that are well off track and demand urgent attention.
28 October, 16:00 – 17:00 CEST
"COP26: Are We Ready?" by UNU-WIDER

The 26th UN Climate Change Conference (COP26) will kick off at the end of October in Glasgow, UK. Accelerating climate action implies a fundamental shift away from fossil fuels and towards clean energy and transport. But how ready is the world for the Net Zero transition? What does climate policy imply for the global gas market, and gas producers among the developing countries? What does the shift to renewable energy, battery storage, and electric vehicles imply for the producers of metals such as Zambia? Can we avoid doing further environmental damage in the effort to increase the mining of minerals and metals critical to the technologies underpinning the Net Zero transition?
1 – 12 November
"UN Climate Change Conference 2021 – COP26" by UNFCCC, United Kingdom and Italy

Youth groups, civil society, academia, artists, business from across the UK and all over the world will be hosting events, exhibitions, cultural performances, workshops and talks. With over 100 exhibitors, 200 events and 11 sponsors taking over the space, there will be amazing opportunities to listen, learn and celebrate climate action. You can visit COP26 Green Zone in-person by booking a free ticket online or join virtually by subscribing to the COP26 YouTube channel.
3 November, 15:00 – 17:00 CEST
"Electric Vehicles diffusion challenges" by Florence School of Regulation – FSR and International Association for Energy Economics – IAEE

Since the last 3 years, Electric vehicles are booming around the world. In France 16% of the cars sold are Batteries Electric Cars and this situation raises new questions and requires exploring the economic consequences of this rapid diffusion for public policy, network developments and tariffs design. This webinar represents an opportunity to review Electromobility field experiments (By W. Kempton), Prospective Scenarios for 2030-2050 (by R. Lauvergne), Tariff Design for EVs (I. Freitas Gomes) and motorways electrification (Pierre de Firmas).
5 November, 10:00 – 18:30 CEST
"Climate Law and Governance Day" by Climate Law and Governance Initiative – CLGI

Climate Law and Governance Day 2021 will feature 16 in-person and online sessions hosted by international organizations, country delegations, foundations, law associations and firms, law faculties and many other leading climate law and governance actors, provides an important point for the global climate law and governance community to meet, share ideas and build new innovative collaborations to tackle climate change and implement the Paris Agreement across international and domestic regulation, climate litigation, legal scholarship, and commercial practice circles.
7 November, 15:00 – 16:00 CEST
"COP 26 Halfway Point Webinar" by International Institute for Sustainable Development – IISD

With climate change impacts increasing and waves of COVID-19 cases battering countries, the Glasgow Climate Change Conference (COP 26) is a uniquely meaningful moment in uncertain times. The Earth Negotiations Bulletin team will host a concise webinar on: (1) what progress we saw in the negotiating rooms during week one; (2) predictions for week two outcomes based on the trajectory of talks. With half the time devoted to answering your questions and observations, the Halfway Point Webinar is a chance for experts to pose niche questions and newcomers to gain insights from the team behind the world's most authoritative record of climate negotiations.
9 November, 17:00 – 18:00 CEST
"Exploring Europe's Approach to Using Offshore Wind for Green Hydrogen Production" by Clean Energy States Alliance – CESA

A new report by CESA, Offshore Wind to Green Hydrogen: Insights from Europe, provides an overview of the plans, strategies, proposals, and challenges for the development of green hydrogen from offshore wind generation in Europe. Interest in offshore wind for green hydrogen production is being driven by the large offshore wind capacity under development in Europe, declining offshore wind costs, favorable policies, carbon prices, and a focus on economy-wide decarbonization. Pilot projects are underway, yet significant obstacles remain to wide-scale implementation. In this CESA webinar, report author Val Stori and report contributor Lee Wilkinson will discuss European green hydrogen policies, the regulatory environment, and the rationale for using European offshore wind for hydrogen.
---