Advancing the sustainable management of urban trees and forests. Transatlantic trade policy, environmental issues and climate change. What are the consequences of the European 'Fit for 55' package for citizens and industry? Designing pathways toward climate neutrality. Climate Creatives Festival. How can a net zero food system be delivered to the benefit of people and planet? The role of business in moving from linear to circular economies. Discover these and more online events of the week!
You can also subscribe to Climate Online's newsletter to be reminded about weekly event updates by e-mail:
---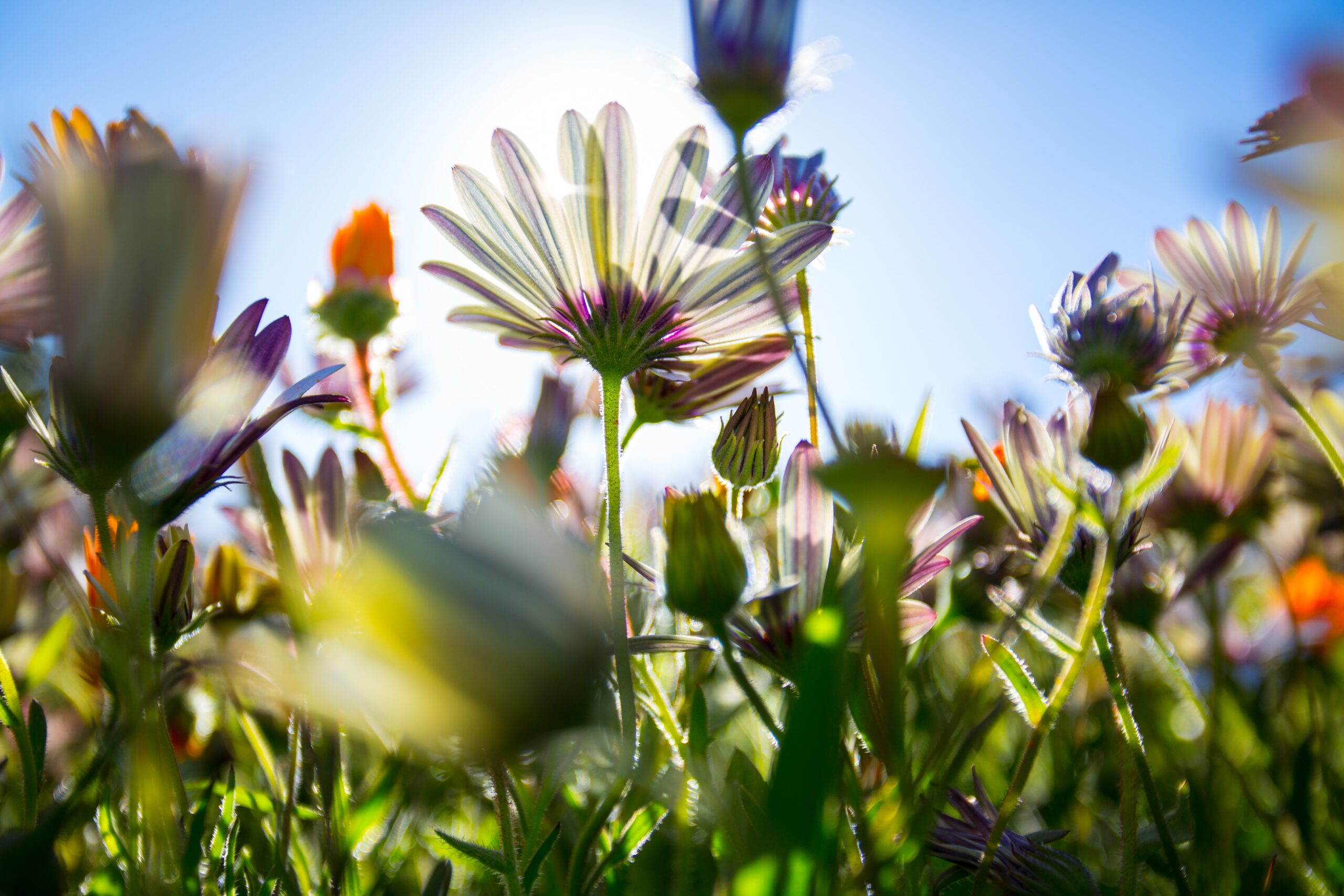 Biodiversity & Environment
4 – 6 October
"Nature for Life: Toward a Decade of Hope and Transformation" by Convention of Biological Diversity, UNEP and and UNDP

Featuring activists, influencers, leaders, and businesses, the virtual hub will take audiences on various thematic journeys, delving deep into specialist topics, practical solutions and ambitious actions that are paving a path towards a nature-positive future. Day one (4 October) highlights the urgent need to protect and restore nature, safeguard the rights of Indigenous peoples, celebrate local action, and put nature at the heart of sustainable development, in order to build a planetary safety net for humanity. Day two (5 October) focuses on the need to transform how we grow and trade in commodities, especially those commodities that have the biggest impacts on the planet, and on the need to reposition communities at the heart of sustainable production. Day three (6 October) focuses on the transformations required to align public and private finance with a nature-positive, and to undertake the transformations urgently needed now for a decade of action. You can watch the sessions online.
5 October, 15:00 – 17:00 CEST
"Biodiversity Platform" by IDDRI

This meeting, which will be held in a hybrid format from the headquarters of the OFB, will provide an opportunity to take stock of the first draft, the OEWG-3 discussions, as well as the IUCN World Conservation Congress (September, 3-11). The exchanges will also be an opportunity to analyse the main issues at stake in COP15 negotiations, from its official opening in China on next October 11 to the actual adoption of the post-2020 framework in spring 2022.
6 October, 15:00 – 16:30 CEST
"Building Natural Connections: Banking on bio-resilience" by University of Cambridge and Make Architects' Future Spaces Foundation

Rapid biodiversity loss and land degradation present significant risks to the global economy. However, they're rarely given financial value or integrated into decision-making in the built environment, where projects often ignore or downgrade nature-based options in choosing short-term, cost-saving measures. The sector must learn to assess, appreciate and integrate the value of nature into commercial decisions in order to improve resilience, human wellbeing, carbon reduction and economic stability. Where are the incentives to do this effectively? How can externalities be incorporated into decision-making for all parties across the life of assets?
7 October, 16:00 – 17:00 CEST
"Clean Air Catalyst Briefing: Impact of New WHO Global Air Quality Guidelines" by Environmental Defense Fund – EDF and World Resources Institute – WRI

For the first time since 2005, the World Health Organization (WHO) has updated its recommendations for air quality levels based on the most recent evidence on health effects. A consistent, growing body of research suggests that even low levels of air pollution adversely affect health. Based on this evidence, the WHO set guideline levels and interim benchmarks for countries to aim for while working to eliminate leading sources of pollution, including fossil fuel and other industrial emissions. In this webinar, you'll hear a brief overview of the new guidelines from a member of the WHO guideline development group, and an overview of the implications from health and air quality experts from the global Clean Air Catalyst consortium.
---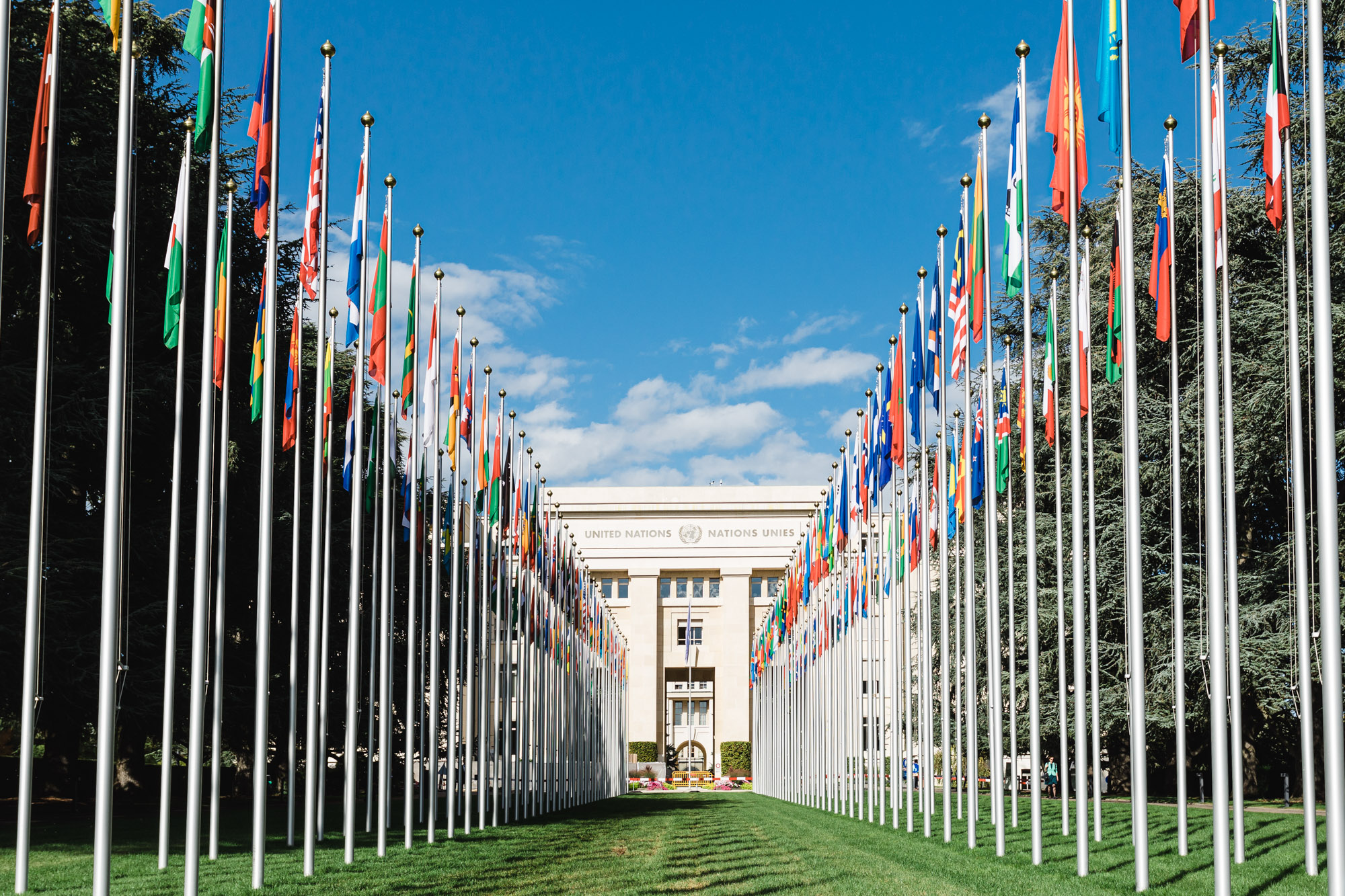 Climate Science, Policy & COP26
4 October, 18:00 – 19:00 CEST
"Planning for Decarbonization at the State Level in the U.S." by Harvard Kennedy School

Judy Chang, Undersecretary of Energy and Climate Solutions for the Commonwealth of Massachusetts, will discuss the efforts that Massachusetts is undertaking in meeting a 50% greenhouse gas emissions reduction by 2030 and Net Zero economy-wide by 2050. She will share the analyses, the program design, the policy-making process, and the challenges associated with meeting these ambitious emissions reductions.
5 October, 11:30 – 18:00
"Climate Creatives Festival" by BBC

A full day of inspiration, stimulation and collaboration for all creatives and storytellers, ahead of November's landmark UN Climate Change Conference (COP26). Broadcaster Babita Sharma hosts your chance to hear from leading practitioners and future thinkers in content, technology and research into public attitudes, including how best to connect with our audience on all climate related matters.
5 October, 13:00 – 14:00 CEST
"Building climate diplomacy back better" by Stockholm Environment Institute – SEI

Can climate negotiations under the UNFCCC be moved online in the wake of the Covid-19 pandemic and done in ways that increase the effectiveness, inclusiveness and transparency of the UN climate process? Join representatives from the UNFCCC, the Swedish government and independent climate platforms to discuss the findings of a recent SEI report that explored this question based on the engagement of a select but diverse group of stakeholders.
5 October, 13:30 – 15:00 CEST
"2021 State of Climate Services: Water" by World Meteorological Organization – WMO

More than two billion people are living in countries under water stress and 3.6 billion people face inadequate access to water at least one month per year. Meanwhile, water-related hazards have increased in frequency for the past 20 years. Since 2000, flood-related disasters have increased by 134%, and frequency of droughts increased by 29%. Integrated Water Resources Management (IWRM) is vital to achieving long-term social, economic and environmental well-being. But, although most countries have advanced their level of IWRM implementation, 107 countries remain off track to hit the goal of sustainably managing their water resources by 2030 (UN SDG 6). The latest report on the State of Climate Services, for water, explores the progress made by WMO Members in using climate services to address water-related challenges. The launch event will present the report's findings and lessons learned to help countries, funding agencies and development partners to assess the steps needed to address gaps in the climate services value chain to achieve greater resilience, improve adaptation and development outcomes in the water sector.
5 October, 13:30 – 15:00 CEST
"Human Mobility, Human Rights and Climate Change at the Human Rights Council" by PDD and Permanent Mission of Luxembourg to the UN in Geneva

Human mobility, human rights and climate change are interlinked. The United Nations Framework Convention on Climate Change (UNFCCC), the Sendai Framework for Disaster Risk Reduction 2015-2030, and the Global Compact for Safe, Orderly and Regular Migration, among other international instruments and processes, recognize human mobility in the context of the adverse effects of climate change—including displacement, migration and planned relocation—as a humanitarian, development and human rights challenge. This event aims to provide a space for discussion of the challenges of implementing a human rights-based approach to avert, minimize and address displacement, and of existing effective practices.
5 October, 15:00 – 16:00 CEST
"Climate Policy at the IMF: Securing a Development-Centered Approach" by Boston University

As the only multilateral, rules-based institution charged with promoting the stability of the international financial and monetary system to enable longer-run growth, the International Monetary Fund (IMF) has a central role to play in the transition to a low carbon and resilient global economy. How can the IMF center economic development to build more resilient economies and encourage unprecedented global collaboration? What role can the IMF play in helping the global transition towards a greener and more resilient future? How can the IMF take full advantage of this moment for change? Where are the opportunities for growth in the IMF's new strategy report? Finally, at the most basic level, what should the IMF's guiding principles be in addressing climate change, as the Fund embarks into a new policy landscape?
5 October, 17:30 – 19:00 CEST
"Transatlantic Trade Policy, Environmental Issues, and Climate Change" by Jean Monnet Network on Transatlantic Trade Politics

The workshop brings together leading North American and European experts for a penetrating and innovative examination of transatlantic trade policy, environmental issues, and climate change. Drawing on research and examples from the United States, Canada, and the European Union, panelists will consider the range of ways in which trade policy and environmental/climate change policy intersect. This could includes, for example, the impact of trade policies and agreements on environmental regulation and thus cross-border competitiveness; the role of the WTO and dispute settlement mechanisms; the impact of trade agreements on environmental standards; and the interface between environmental and trade activism.
6 October, 10:00 – 11:30 CEST
"What are the consequences of the 'Fit for 55' package for citizens and industry?" by Florence School of Regulation – FSR

The European Commission's 'Fit for 55' package probably represents the most ambitious set of legislative proposals ever tabled in the energy and climate change space. They include the revision of the ETS Directive, the Effort-Sharing Regulation, a new Carbon-Border Tax, a review of the Renewable Energy, Energy Efficiency and Energy Tax Directives, and new initiatives on maritime and air transport. Industry, as well as the co-legislators, need to understand not only the details of each individual proposal, but equally how they interact – what will be the cumulative effect of the different measures tabled on citizens and industry. This is far from a simple task. This event seeks to cast some light on this question, and identify where will be the key points of discussion and disagreement in negotiating the package. Together with our panel, we will try to address the question: 'what do we expect to be the final compromise?'
6 October, 15:00 – 17:00 CEST
"Offsetting and/or finance contributions? Pros and cons of use cases under the voluntary carbon markets" by Zurich Carbon Market Association and Swiss State Secretariat for Economic Affairs – SECO

Article 6 of the Paris Agreement provides two approaches to international carbon markets which allow balancing out emissions with at least an equivalent volume of mitigation outcomes achieved abroad, commonly referred to as "offsetting". Such offsetting can relate to national emissions targets under NDCs, but also voluntary targets of private and other non-state actors. The workshop features representatives of carbon market regulators, voluntary market standard setting bodies and activity developers/intermediaries. It will discuss purposes of carbon credit use in different voluntary carbon market segments, how these purposes can be best defined and their implications for accounting for voluntary carbon market actions in the context of the Paris Agreement.
6 October, 22:00 – 23:00 CEST
"The Role of Fundamentals and Policy in New Zealand's Carbon Prices" by International Association for Energy Economics – IAEE

The New Zealand Emission Trading Scheme (NZ ETS) is the second oldest national ETS in the world and is unique in that it includes forestry as a carbon sink (a source of unit supply). Further, NZ ETS has been subject to many policy changes including a switch from allowing unlimited importation of units to becoming completely autarkic. In this context, speakers will present an analysis of NZU pricing dynamics driven by the interaction between allowances supply and demand during the period 2010 to 2019…
6 – 8 October
"LIFE ClimatePath2050 International Conference: Designing Pathways toward Climate Neutrality" by Energy Efficiency Centre of the Jožef Stefan Institute and LIFE ClimatePath2050 Consortium

The LIFE ClimatePath2050 conference aims to equip the participants with new knowledge that will positively contribute to the implementation of the Paris Agreement. Bold and ambitious actions need to be implemented today and every step counts. The aim is to enable the sharing of the knowledge and experiences gained through the preparation of national strategies and background analyses among the participants, to stimulate the use thereof, and to connect the modelling community, decision-makers, and other stakeholders. Four sessions of the conference are: (1) How ambitious are the long–term climate strategies? (2) Monitoring and evaluation for better implementation; (3) The challenges of carbon-neutral pathway modelling and analyses in sectors energy supply and industry; (4) The challenges of modelling and analysis in the LULUCF sector.
7 October, 16:00 – 17:00 CEST
"Closing the Gap: How G20 Countries Can Keep 1.5°C Within Reach" by World Resources Institute – WRI

Given they are responsible for almost 75% of the world's emissions, action or inaction by G20 countries will largely determine the extent to which the world will come to grips with the climate crisis. New research by World Resources Institute and Climate Analytics finds current climate pledges under the Paris Agreement and legally binding net-zero targets are still far from sufficient to meet the Paris Agreement's goal to limit warming to 1.5°C. The analysis models what would happen if G20 countries set ambitious 2030 emission reduction targets and reach net-zero by 2050, to keep 1.5°C within reach and secure a safer future for us all. Join the webinar to discuss the state of G20 climate action and learn about the ambitious action that these major economies need to take to address the climate crisis and what this all means for a successful outcome at COP26.
7 October, 18:00 – 19:00 CEST
"Maximizing COP26 and the Politics of Climate Negotiation" by Harvard Kennedy School

Three former UK Energy Ministers will discuss what should be on the negotiating table at the UN COP26 Climate conference in November, and what needs to be achieved to stay on track to meet net zero carbon emissions by 2050. Amber Rudd was UK Energy Secretary who signed the Paris Agreement in 2016, while Claire Perry was COP President Designate and played a critical role in securing COP26 for the UK. Chris Skidmore, currently an M-RCBG senior fellow, signed the UK Net Zero legislation into law- becoming the first G7 country to do so. They will focus the discussion also on the need to embrace other low emission technologies, including nuclear and hydrogen.
---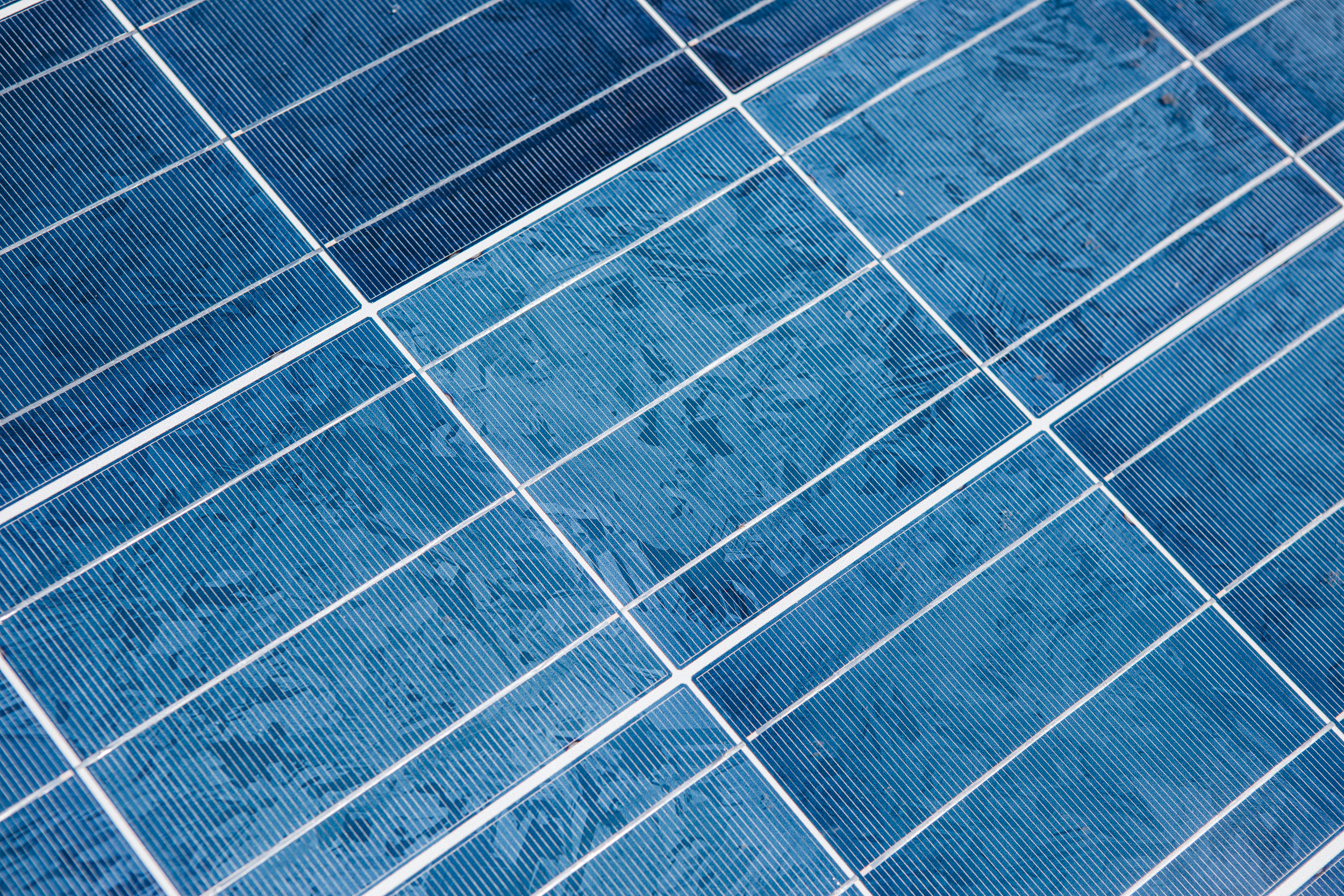 Renewables & Energy Transition
4 October, 14:30 – 16:00 CEST
"Powering Livelihoods in the Global South: Energy Transition for Citizen-centric Development" by Council on Energy, Environment and Water – CEEW and Villgro

At Powering Livelihoods, organisers will connect the dots between sustainable development, energy transition and climate resilience. This webinar commemorates one year of the initiative, and will bring together conversations and ideas around energy transition for citizen-centric development in the Global South. It features a Leadership Dialogue between Mr Achim Steiner, Administrator, United Nations Development Programme, and Dr Janmejaya Sinha, Chairman, BCG India and Trustee, CEEW. You will also hear about the journeys of the entrepreneurs supported by the Powering Livelihoods programme.
4 October, 15:00 – 16:00 CEST
"Models for Sustainable Cold Chains" by University of Oxford

Cooling is necessary for the quality of life of billions of people living across countries, whether in hot climates or in regions that are traditionally unprepared for ever more frequent heatwaves due to climate change. The energy needed for air conditioning is likely to triple by 2050, with an equivalent of ten new air conditioning units projected to be sold every second for the next 30 years (as per the IEA). This huge demand has the potential to drive up greenhouse gas emissions and exacerbate the very problem it is designed to alleviate. The Future of Cooling Programme's vision is to understand and shape worldwide cooling solutions which place planetary stewardship and protecting people's needs at their heart. These will inform and help prepare countries for extreme heat events by prioritising passive and less energy-intensive technology, while shifting the trajectory of cooling growth towards sustainability….
4 October, 20:00 – 21:00 CEST
"Artificial Intelligence-based monitoring for securing industrial IoT and the energy transition from cyberattacks" by Atlantic Council Global Energy Center

During the event Leo Simonovich, Vice President and Global Head of Industrial Cyber and Digital Security at Siemens Energy will discuss why new artificial intelligence-based monitoring and detection technologies must serve as the foundation for securing the energy transition and our digitally driven industrial economy from the persistent threat of cyberattacks. Mr. Simonovich will explore how cybersecurity is the key to unlocking the energy transition's promise of improved efficiency, affordable electricity, and reduced emissions for families and businesses around the world.
7 October, 16:30 – 18:00 CEST
"Investors' role in facilitating energy transition in emerging markets" by Powering Past Coal Alliance – PPCA and Emerging Markets Investors Alliance

Speakers will discuss the deleterious effect of coal and other extractive products on emerging markets, and highlight how investors can help emerging market governments to ease the transition to more sustainable sources of energy. At this webinar, PPCA will announce their partnership with the Emerging Markets Investors Alliance to support the mutual goal of transition from coal power generation to clean energy.
---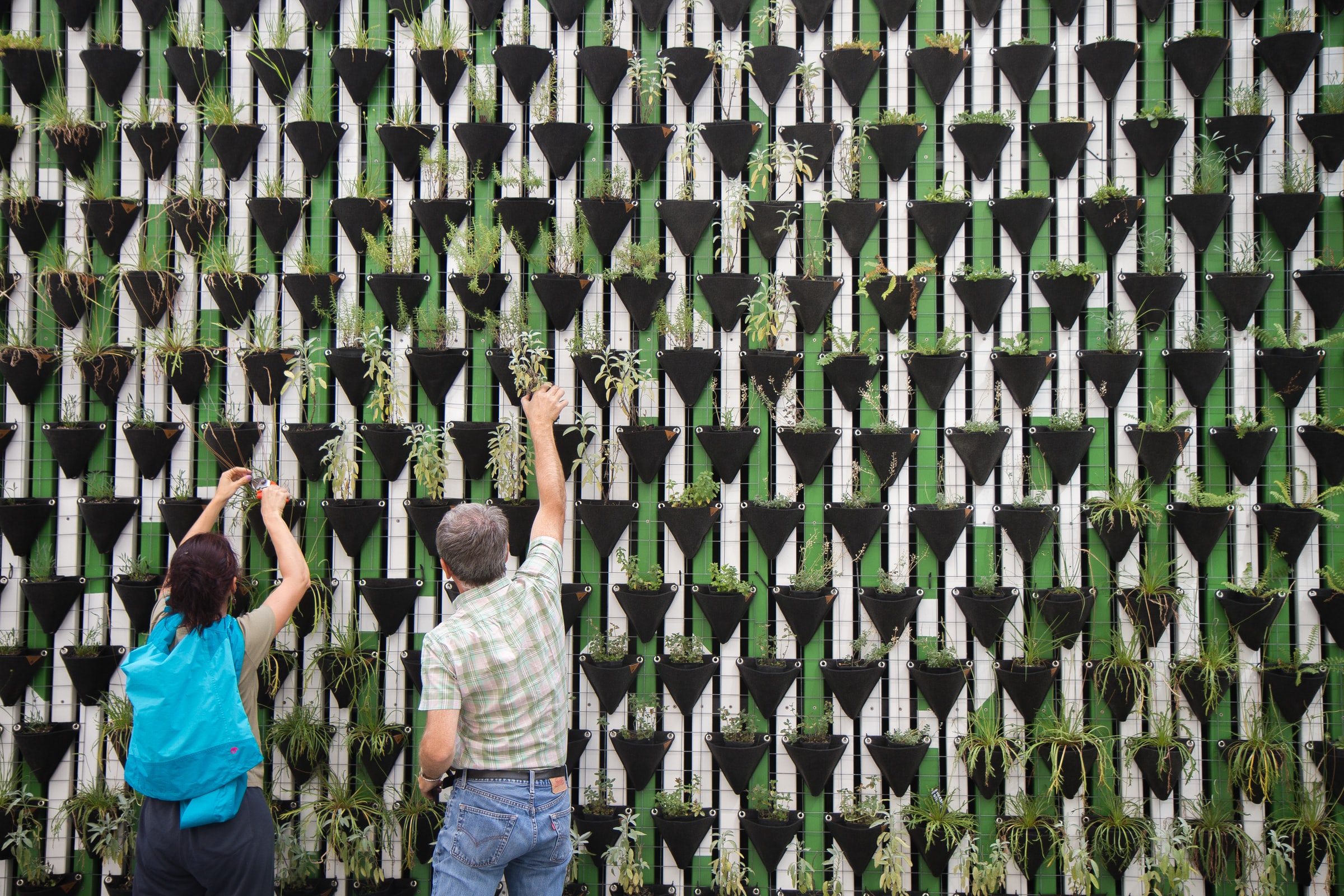 Sustainability & Circular Economy
4 – 7 October
"Sustainability Week: Countdown to COP26" by The Economist

As COP26 approaches can governments, corporations and private businesses change how society works in order to meet the Paris agreement targets on time? "Sustainability Week: Countdown to COP26" hears from global corporations, policymakers, and investors who are committed to reversing climate change through innovative thinking. Methods to lower emissions, improve sustainability and the transition to renewables that actively protect the environment will be discussed in depth. Packed with insightful panel discussions and case studies, innovative investment opportunities and hackathons, our event's deep analysis from senior-level speakers creates opportunities that can influence the emergence of a sustainable economy.
4 October, 16:00 – 17:45 CEST
"Advancing the sustainable management of urban trees and forests" by UNECE

Urban trees and forests are a cost-efficient and scalable nature-based solution that can play a key role for sustainable development and climate change adaptation and mitigation in cities. Many cities are strengthening efforts to integrate urban trees and forests into their resilience strategies and to develop or update urban forestry masterplans. However, while doing so, cities have faced many challenges. By providing a peer-to-peer learning opportunity for mayors, local stakeholders and experts, the webinar aims to discuss how urban forestry and green infrastructure can be integrated into urban planning, understand how trees can be sustainably grown in cities, and share experiences on innovative approaches to finance sustainable urban forestry.
6 October, 13:00 – 19:00 CEST
"The hidden hero: How can a Net Zero food system be delivered to the benefit of people and planet?" by WRAP, United Nations Environment Programme – UNEP, World Resources Institute – WRI

You'll find out the key developments from the UN Food System Summit and its implications for the global food system. You will discover what actions will create a Net Zero food system and hear new research from WRAP setting out the pathway for the UK food and drink sector to make a 50% reduction in greenhouse gas emissions, and from United Nations Environment Programme's on the role of businesses in transforming food systems. Register here.
7 October, 11:00 – 12:30 CEST
"Tackling the food waste funding gap: Financing food waste prevention to combat climate change" by United Nations Environment Programme – UNEP, P4G Partnerships and WRAP

This event will build on UNEP's Food Waste Index report to demonstrate that food waste is a global issue. It will make the case for greater funding of food waste prevention to governments and demonstrate how low and middle income countries in particular can leverage existing financial mechanisms to deliver food waste preventation strategies. This event will help you to understand the scale and challenge in funding food waste initiatives, the current barriers to investing and the business case benefits of financial investment in food waste prevention. This event is for you if you're interested in delivering sustainable food systems, food security and climate change mitigation by addressing the food waste funding gap.
7 October, 14:00 – 15:00 CEST
"Accelerating Circularity: The Role of Business in Moving from Linear to Circular Economies" by International Organisation of Employers – IOE, United Nations Environment Programme – UNEP and International Labour Organization – ILO

IOE, UNEP and ILO will co-host the event on the occasion of the launch of the second GEO for Business Brief entitled 'The Role of Business in Moving from Linear to Circular Economies'; and offering the latest insights on the employment and environmental aspects of circular economy from top UN officials as well as showcasing best practices and sharing successful examples from business leaders.
8 October, 17:30 – 19:00 CEST
"Creating Policies, Coalitions, and Actions for Global Sustainable Development" by Environmental and Energy Study Institute – EESI

EESI invites you to join us for a briefing to explore cross-cutting challenges—climate change, biodiversity loss, land degradation, and pollution—facing the United States and countries around the world, and how policymakers are finding and implementing solutions to these challenges. This briefing kicks off EESI's Congressional briefing series, What Congress Needs to Know in the Lead Up to COP26. To sign up for the briefings in the series, visit this page. Watch the event live here.
---