Nature-based solutions and oceans. Climate change communication for a sustainable future. Africa Climate Week 2021. Plastics and climate change: how single-use packaging is fueling the crisis. How are China's companies responding to China's 2060 carbon neutrality goal? Why and how is technical assistance the wealth-enabler for buildings? Driving global youth action for climate adaptation in food systems. Discover these and more online events of the week!
You can also subscribe to Climate Online's newsletter to be reminded about weekly event updates by e-mail:
---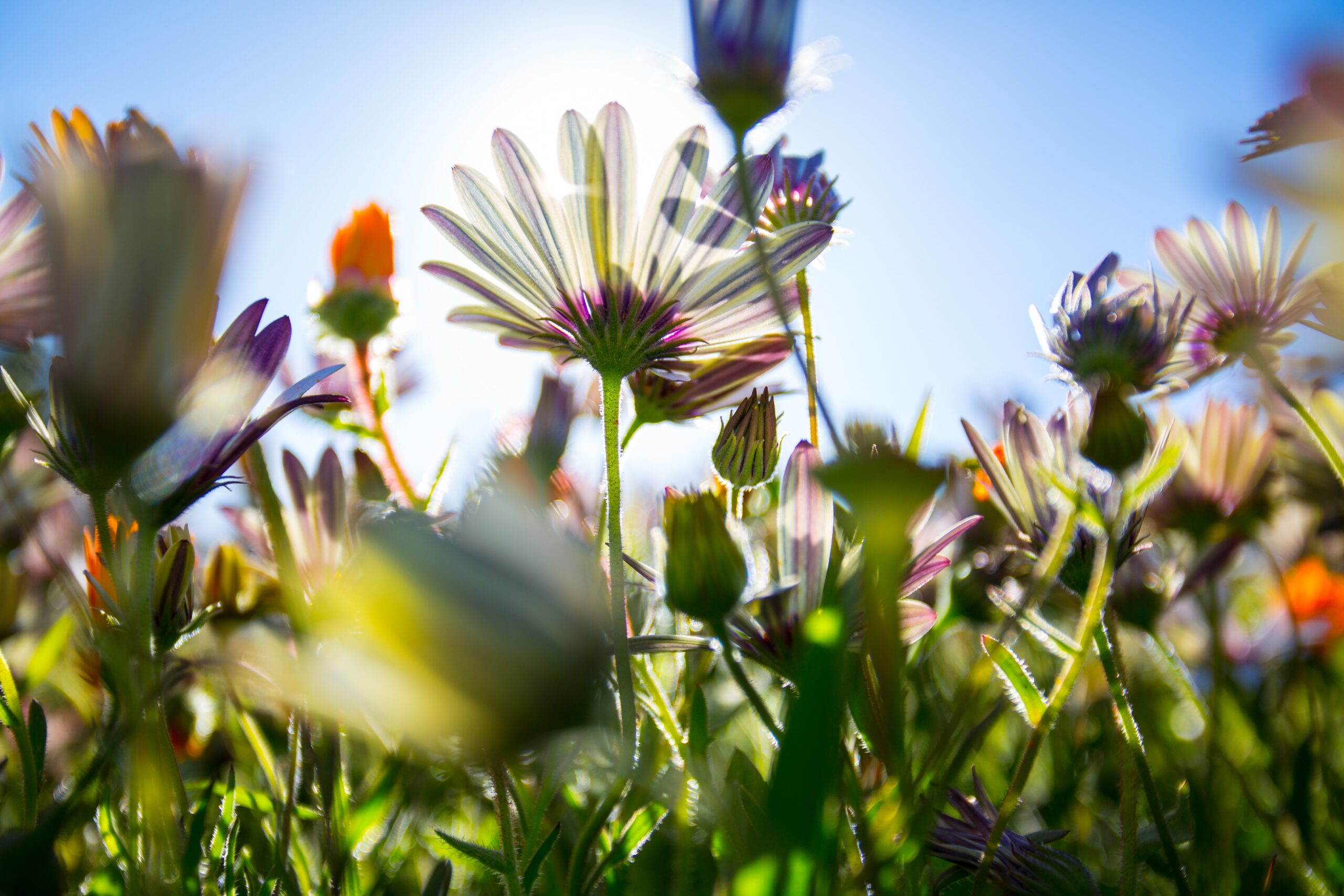 Biodiversity & Environment
26 – 27 September
"CPW Wildlife Forum 2021" by FAO, CIFOR, IUCN, IIED et al.

The Wildlife Forum will take place from 26-27 September 2021, in the margins of the "One with Nature": World of Hunting and Nature Exhibition. It is organized by the Collaborative Partnership on Sustainable Wildlife Management (CPW), with participation possible both in-person and online. Under the central theme of the Post-2020 Global Biodiversity Framework, the Wildlife Forum will discuss how to move from theory towards further implementation of policies and actions in relation to sustainable wildlife management. The Forum will be structured around the four thematic sessions of CPW: i) contribution of wildlife to food security and livelihoods; ii) management of human-wildlife conflicts; iii) wildlife trade, offtake and hunting; and iv) animal health and One Health approach. Check event programme here.
27 September, 15:00 – 16:30 CEST
"Nature-based Solutions and Oceans" by International Union for Conservation of Nature – IUCN and Geneva Environment Network

Nature-based solutions (NbS) are a powerful tool to facilitate and catalyse the engagement of cross-sectoral stakeholders to join forces towards the implementation of an ambitious Post-2020 Global Biodiversity Framework and move towards achieving the CBD 2050 Vision of 'Living in harmony with nature'. NbS also offer a pathway for synergies among several multilateral environmental agreements, including for biological diversity, climate change (UNFCCC), disaster risk reduction (Sendai Framework), desertification and the wider Sustainable Development Goals – and for mainstreaming nature conservation into sectoral decision-making processes. In the lead-up to a critical year for nature and society, NbS offer an opportunity to address a wide range of urgent societal challenges.
---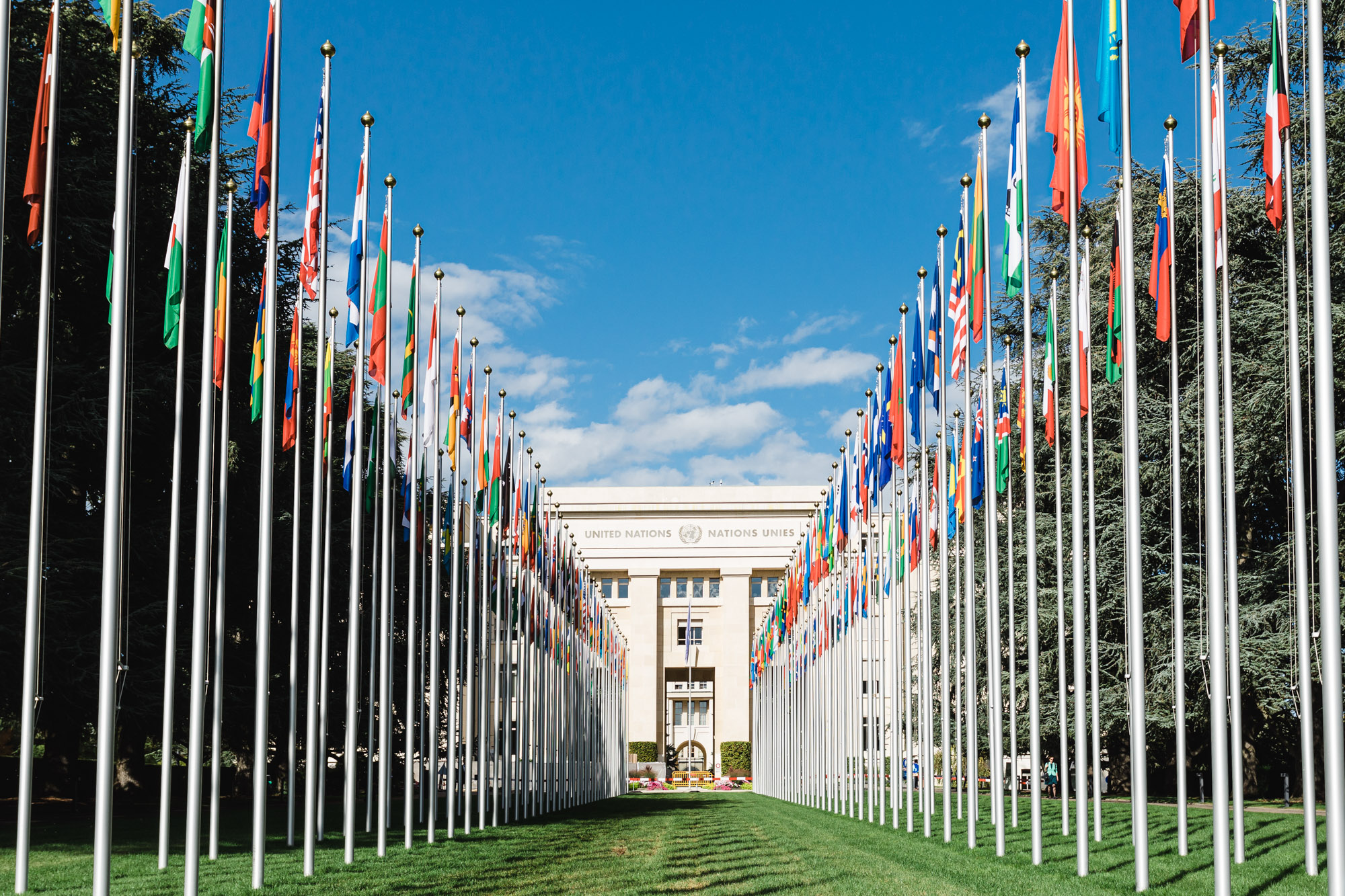 Climate Science, Policy & COP26
26 – 29 September
"Africa Climate Week 2021" by Government of Uganda and UNFCCC

The ACW 2021 Virtual Thematic Sessions take the pulse of climate action in the region, explore climate challenges and opportunities, and showcase ambitious solutions. These sessions focus on priorities identified earlier in the year at the Virtual Regional Roundtables and the outcomes will be carried forward to the Ministerial Sessions later this year. This is an opportunity for regional stakeholders to have their voice heard and contribute to COP26. Each track focuses on one theme and runs for four hours each day of the event. The three tracks of Africa Climate Week 2021 are: (1) National actions and economy-wide approaches – led by the World Bank; (2) Integrated approaches for climate-resilient development – led by UNDP; (3) Seizing transformation opportunities – led by UNEP.
29 September, 2:00 – 3:00 CEST
"Perfect Storm: Climate Change in Asia" by Stanford University

The Asia-Pacific region is the world's most vulnerable region to climate change risks. With its densely populated low-lying territories and high dependence on natural resources and agriculture sectors, Asia is increasingly susceptible to the impacts of rising sea levels and weather extremes. The impacts of climate change encompass multiple socioeconomic systems across the region, from livability and workability to food systems, physical assets, infrastructure services, and natural capital. The Shorenstein Asia-Pacific Research Center's Fall 2021 webinar series, "Perfect Storm: Climate Change in Asia," explores climate change impacts and risks in the region, adaptation and mitigation strategies, and policy responses.
29 September, 8:00 – 9:00 CEST
"Renewable Energy in NDCs: Driving Climate Action towards Low Carbon and Inclusive Development in Africa" by International Renewable Energy Agency – IRENA

The event will discuss how NDCs are driving energy transformation and inclusive development as well as showcase the existing renewable energy technology and innovation options that African governments have to help implement mitigation and adaptation measures. Representatives from governments and international organisations will provide insights into the work done to achieve the proposed climate action goals, as well as showcase examples of new patterns of socio-economic development achieved through prioritization of renewable energy development. Participants will also hear from international organisations that help advise and assist countries in implementing their NDCs. Check event agenda here.
29 September, 13:00 – 16:00 CEST
"Driving global youth action for climate adaptation in food systems" by CGIAR Research Program on Climate Change, Agriculture and Food Security, Global Alliance for Improved Nutrition, The Food Foundation (FF), International Association of Students in Agricultural and Related Sciences and Wageningen University & Research

The event is intended for youth from all around the globe to participate and engage in efforts and movements around food security under a changing climate. The event also aims to create awareness of the Pledge initiative – a youth-led promise galvanising action to defeat hunger, improve health and heal the planet. The pledge brings together young people from around the world to focus on their personal action as a contribution to system change, and to urge governments and businesses to act boldly and urgently.
29 September, 18:00 – 19:30 CEST
"How are China's Companies Responding to China's 2060 Carbon Neutrality Goal?" by Global Energy Policy at Columbia SIPA

In September 2020, Chinese President Xi Jinping announced that China would strive to peak CO2 emissions before 2030 and achieve carbon neutrality before 2060. The neutrality goal, in particular, was a breakthrough for global climate ambitions: a net-zero target from a country responsible for roughly one-quarter of global GHG emissions, more than any other country. Meeting these aims, however, will demand a dramatic transformation of China's economy, and especially of emissions-intensive sectors in energy and heavy industry that have fueled decades of rapid growth. China's leading firms in these sectors are global giants, responsible for significant shares of GHG emissions in sectors from oil and gas to cement. How are they reacting to the climate challenge?
29 September, 23:00 CEST – 30 September, 0:00 CEST
"Plastics and Climate Change: How Single-Use Packaging is Fueling the Crisis" by Plastic Pollution Coalition

This webinar will feature Judith Enck, President of Beyond Plastics and former Regional Administrator of the U.S. Environmental Protection Agency under President Obama, who will discuss the nexus between plastic production and climate change, including the immense environmental justice impacts, and Graham Forbes, Global Project Leader of the Plastic-Free Future campaign at Greenpeace, who will discuss how consumer goods companies' reliance on single-use plastic packaging is providing a lifeline for Big Oil. This important conversation is especially relevant ahead of the UN Climate Change Conference 2021 in November, where world leaders are scheduled to gather in Glasgow, Scotland, with the goal to accelerate action on climate change.
29 September – 1 October
"The Net Zero Festival" by Business Green

With thousands of companies now committed to delivering net zero emissions and the UK set to host the critical COP26 Climate Summit this November, the Net Zero Festival could not come at a more opportune time. The Festival will bring together some of the world's foremost thinkers on what it takes to accelerate and expand the net zero transition and urge business executives, investors, entrepreneurs, policymakers, and campaigners to join in exploring how to navigate what is the defining economic, political, and technological trend of the age. Check the event programme here. Limited number of complimentary guest tickets available for senior corporate executives involved in sustainability, NGO's, National Government and Not-for-Profit organisations.
30 September, 16:00 – 19:00 CEST
"Voices of the transition. Climate change communication for a sustainable future" by CMCC Foundation

Join the conversation on how communication can shape a sustainable future. Discover the most compelling and creative initiatives on climate change communication worldwide through debates, interviews, and live performances. The event will bring together a collection of voices whose different points of view will offer an in-depth look at the same challenge: finding the words and means to raise awareness on climate change. The event will be streamed live on CMCC website.
---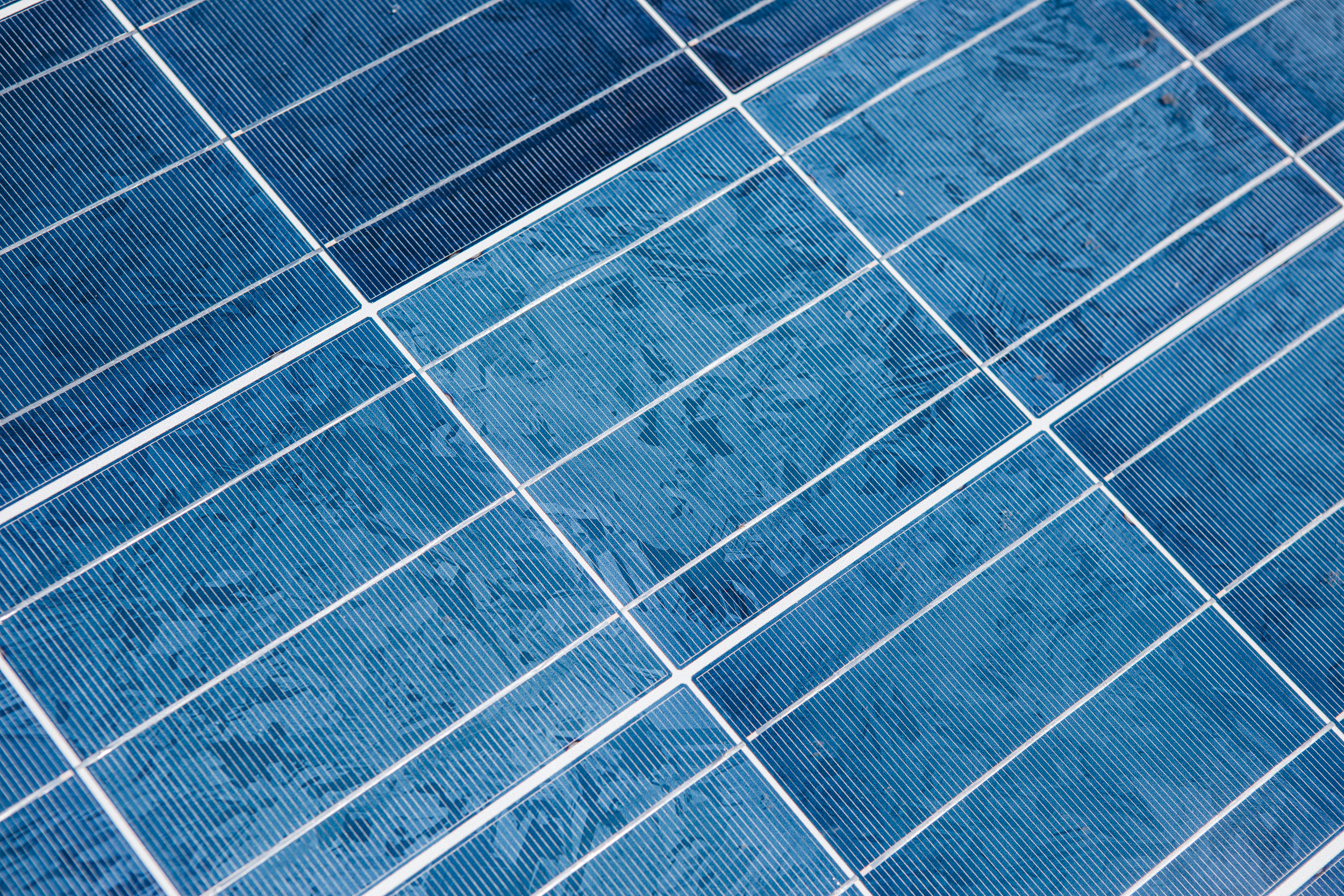 Renewables & Energy Transition
27 September, 16:00 – 17:00 CEST
"Carbon Pricing Shaping Carbon-Neutral Energy & Transport Systems: Technology Exchange, Business Cases" by International Association for Energy Economics – IAEE

This webinar focuses – after a brief introduction on carbon pricing mechanisms currently in place around the world – mainly on the role of carbon pricing for energy technology exchange and the resulting fuel switching in energy and transport systems in Europe. In addition, two possible future business cases are presented that demonstrate – depending on the CO2 price development – the profitability of decommissioning gas distribution grids as a means for local, deep decarbonisation of cities, and hydrogen production for the transport sector and heavy industry based on hydropower. All quantitative modelling results presented have already been published and are based on comprehensive peer review processes. Therefore, there is no reason to be afraid of the (high) CO2 prices that take some getting used to.
27 September, 16:00 – 17:30 CEST
Bioenergy and Net Zero – sustainability in a world of scaled-up modern bioenergy" by World Bioenergy Association

The IEA recently named bioenergy as one of its seven "key pillars" of decarbonisation for getting to Net Zero by 2050. As part of its work in building a coalition around sustainability in the run-up to COP26, WBA is has announced this webinar. This event will examine the varied roles of bioenergy in a Net Zero future and how we can maintain a strong focus on sustainability governance. Speakers and agenda will be announced shortly.
28 September, 10:30 – 11:50 CEST
"Why and How is Technical Assistance the Wealth-enabler for Buildings?" by Renovate Europe, Energy Cities and FEDARENE

Historic amounts of funding will be made available through the EU budget (RRF and MFF), and the main buildings-related legislation (EED and EPBD) will be strengthened to deliver on the Renovation Wave goals. Unfortunately, the crucial role of Technical Assistance in delivering renovation schemes is still vastly underestimated. Technical assistance or capacity building will be crucial in transforming EU objectives into tangible renovation schemes on the ground, and could significantly improve the absorption rates of EU funding across the Member States. It will also be essential in ensuring that renovations schemes are made accessible for the vulnerable. This webinar will be an opportunity to better understand the importance of technical assistance, through learnings from ongoing programmes but also through examples of funding opportunities, so renovation schemes can deliver better results for citizens, businesses, and the environment.
29 September, 9:30 – 11:00 CEST
"An Energy Sector Roadmap to Carbon Neutrality in China" by International Energy Agency – IEA

The event will be livestreamed in English and Chinese here.
30 September, 14:00 – 17:00 CEST
"Clean Energy Transitions in Sahel Countries – Regional Dialogue" by International Energy Agency – IEA

This conference aims to hold a discussion on how to accelerate clean energy transitions in the Sahel region by highlighting best practices, providing policy recommendations, and fostering regional collaboration towards clean energy transitions. The event aims to take stock of the region's energy landscape, areas or progress and best practices on its clean energy transitions in order to better inform and guide country policymakers when defining their transition pathways. It is also an opportunity to reflect on the impacts of Covid-19 and the economic ramifications of the pandemic across Sahel's energy sector.
---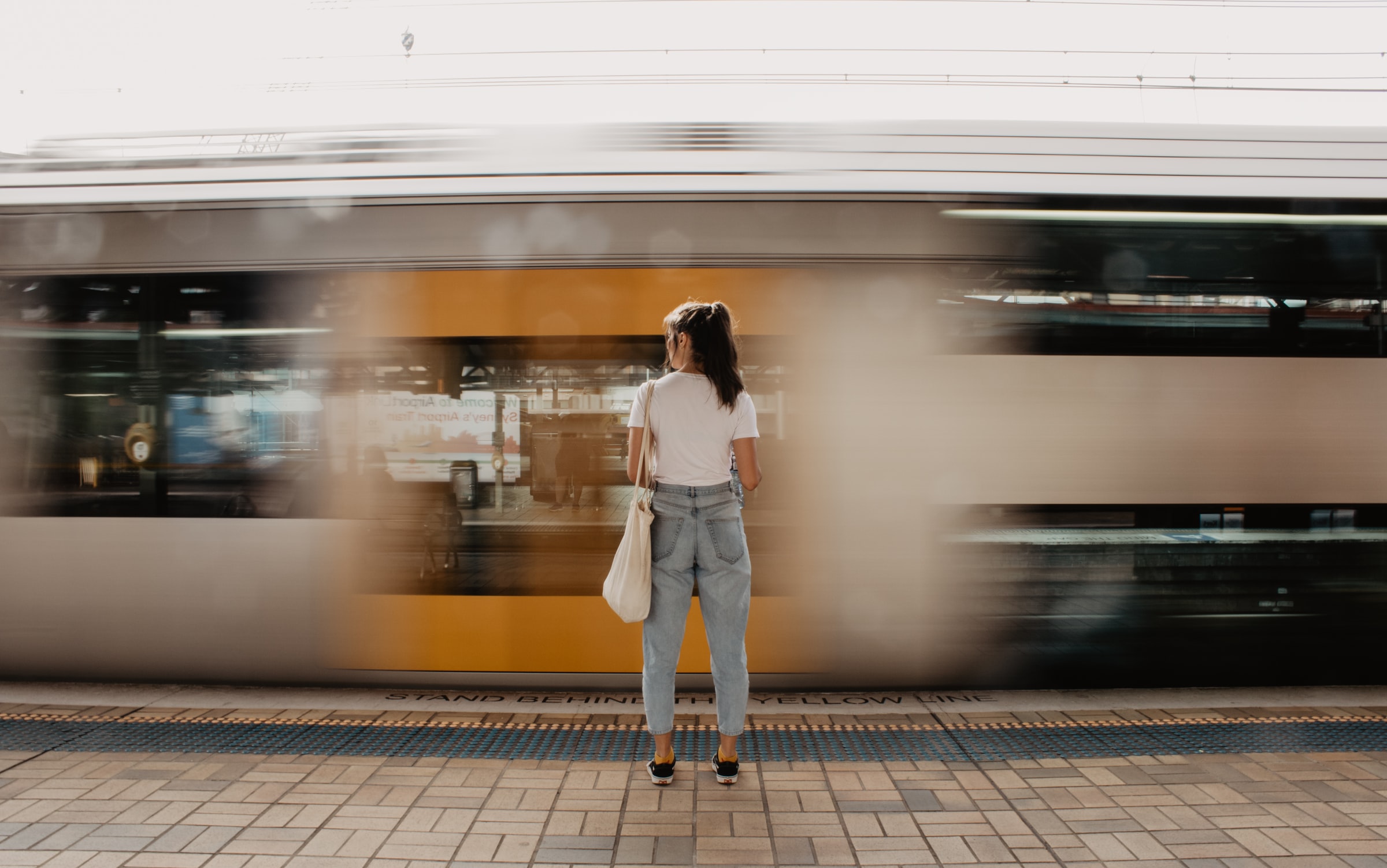 also coming up
in October …
6 – 8 October
"LIFE ClimatePath2050 International Conference: Designing Pathways toward Climate Neutrality" by Energy Efficiency Centre of the Jožef Stefan Institute and LIFE ClimatePath2050 Consortium

The LIFE ClimatePath2050 conference aims to equip the participants with new knowledge that will positively contribute to the implementation of the Paris Agreement. Bold and ambitious actions need to be implemented today and every step counts. The aim is to enable the sharing of the knowledge and experiences gained through the preparation of national strategies and background analyses among the participants, to stimulate the use thereof, and to connect the modelling community, decision-makers, and other stakeholders. Four sessions of the conference are: (1) How ambitious are the long–term climate strategies? (2) Monitoring and evaluation for better implementation; (3) The challenges of carbon-neutral pathway modelling and analyses in sectors energy supply and industry; (4) The challenges of modelling and analysis in the LULUCF sector. Register here.
12 October, 12:00 – 13:00 CEST
"Offshore wind as a cornerstone of the European Green Deal – The potential in upscaling production and utilization" by Fraunhofer-Gesellschaft

Renewable offshore energy is of utmost importance for Europe to become the first climate-neutral continent until 2050. In November 2020, the EU-Commission published the EU strategy on offshore renewable energy to harness the full potential of the ocean without emitting greenhouse gases. The strategy envisions EU leadership in that sector and sets ambitious targets for growth, regional cooperation, legal frameworks, innovation and investments. The main goal: to reach 60 GW by 2030 and 300 GW by 2050 in European offshore capacity. To make this possible, the EU needs to increase the effort in R&D for offshore wind to mitigate risks and to allow large-scale energy production offshore. During the event, experts will highlight the needs and potentials in the field of wind energy technology and energy system technology to reach the EU's ambitious goal. Register here.
12 October, 12:00 – 13:00 CEST
"EU Member States driving the green energy transition – Best practice investments, policy reforms and transparent decision processes" by Agora Energiewende

This online session aims to empower national-level stakeholders to play their part in ensuring a vivid debate around the best path towards net zero in Europe. The event will present the perspective of EU Member States and of key clean transition stakeholders at national and EU levels, topical research on climate investments/finance as well as best practices. Register here.
19 – 21 October
"8th Annual Workshop Challenges in Decarbonisation: Building a Resilient Net-Zero Future" by Electric Power Research Institute – EPRI and International Energy Agency – IEA

Spread over three days the workshop series will include expert presentations and panel discussions over the course of three sessions: (1) Flexibility and Resilience in Decarbonised Energy Systems; (2) Promise vs Potential: a Holistic Look at Electrification; (3) Planning and Forecasting for Physical and Climate Resilience.
25 – 29 October
"EU Sustainable Energy Week. Towards 2030: Reshaping the European Energy System" by European Commission

Last year, EUSEW went completely digital and this year you will be able to find us online once again. The event will comprise a 3-day digital Policy Conference, the EUSEW Awards, the second European Youth Energy Day as well as 1:1 video meetings, virtual stands and other networking activities. Participants will also have access to online side events and Sustainable Energy Days, digital events taking place all over Europe.
---