The potential of our oceans to contribute to a green recovery. How climate security risks shape international cooperation. Nature-based solutions and health. How restoration can support a healthy climate, economy and planet. Impact of climate change on child health. Can international carbon markets be made compatible with human rights? An equitable energy transition for workers and communities. Discover these and more online events of the week!
You can also subscribe to Climate Online's newsletter to be reminded about weekly event updates by e-mail:
---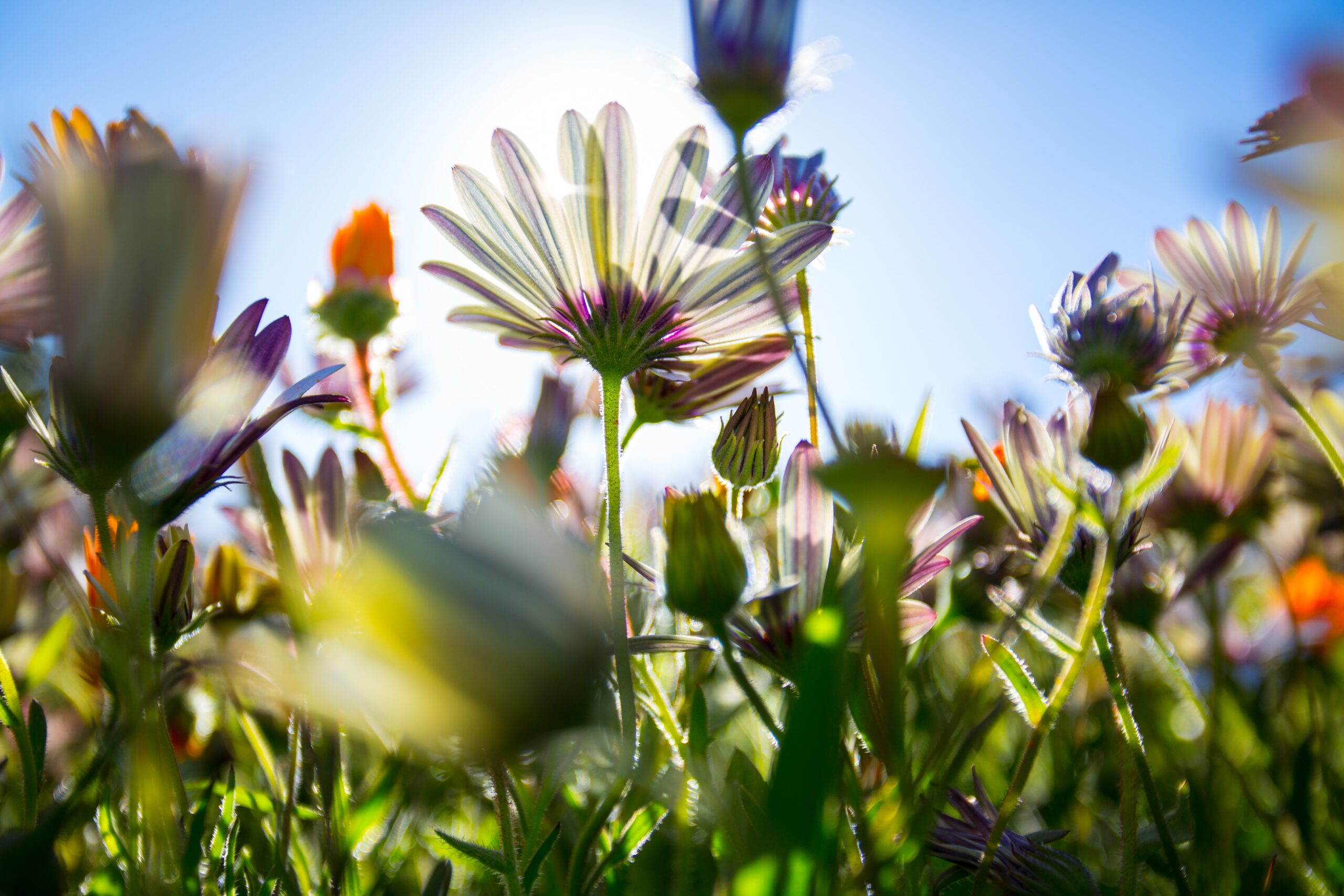 Biodiversity & Environment
26 April, 15:00 – 16:30 CEST
"Nature-based Solutions and Health" by Geneva Environment Network and IUCN

In the lead-up to a critical year for nature and society, nature-based solutions (NbS) offer an opportunity to address a wide range of urgent societal challenges. The year 2021 and the major upcoming negotiations should indeed mark a turning point towards a resilient world for future generations. NbS are a powerful tool to facilitate and catalyse the engagement of cross-sectoral stakeholders to join forces towards the implementation of an ambitious Post-2020 Global Biodiversity Framework and move towards achieving the CBD 2050 Vision of 'Living in harmony with nature'…
27 April, 14:00 – 15:30 CEST
"Addressing COVID-19 for the Environment: Defining Green Recovery" by UN Environment Management Group – EMG

Reaching a better understanding of what "green recovery" means will help develop measurable, comparable and timely indicators that allow to effectively monitor, evaluate and verify the impact of recovery and stimulus measures on environmental outcomes and thereby ensure that recovery is well targeted and executed. Also, a clearer definition of "green recovery" creates transparency, increases trust and provides guidance in the context of current and future intergovernmental processes. This introductory dialogue aims at pushing the needle forward to frame the rest of the series through stronger operationalization, to effectively monitor, evaluate and verify the impact of recovery and stimulus measures on environmental outcomes.
29 April, 10:00 – 11:30 CEST
"Blue economy: the potential of our oceans to contribute to a green recovery" by Euractiv

The ocean represents a big, untapped potential. But how do we make sure that economic activities in our seas are sustainable? How can innovation contribute to a sustainable ocean development? How to encourage the development of skills and knowledge related to specific needs of the Blue Economy sector? What regulatory and financial measures should the EU take to boost investments in the Blue Economy?
29 April, 13:00 – 17:30 CEST
"Nature-Based Solutions – How Restoration Can Support a Healthy Climate, Economy and Planet" by Global Landscapes Forum, Collaborative Partnership on Forests and Global Partnership on Forest and Landscape Restoration

One of the most promising solutions to land degradation is forest and landscape restoration (FLR), which aims to regain ecological functionality and enhance human well-being in deforested or degraded landscapes. More than 2 billion hectares of such landscapes stand to be restored globally. However, FLR implementation still remains far below the level needed to address land degradation on a global scale. This event will help increase understanding in three key areas where FLR can make significant contributions: climate mitigation and adaptation, job creation, and reducing threats to biodiversity. It will also provide an opportunity to showcase the role of partnerships and collaboration in successful FLR.
29 April, 19:30 – 20:45 CEST
"The Restoration Factory: a business accelerator to achieve the UN Decade on Ecosystem Restoration goals" by FAO, UNEP and CPF

The Restoration Factory is an e-learning programme developed by UNEP, FAO and IUCN that supports entrepreneurs in the development of enticing business models for restoration. This side event will showcase the ways in which this programme can harness the expertise of a community of private sector mentors who are committed to guiding mentees through each step of their business discovery journey. The programme borrows concepts and notions from some of the world's best business development curriculums, including the MIT's disciplined entrepreneur method. Moreover, the participants will hear about the latest developments and plans for the official launch of the UN Decade on Ecosystem Restoration.
---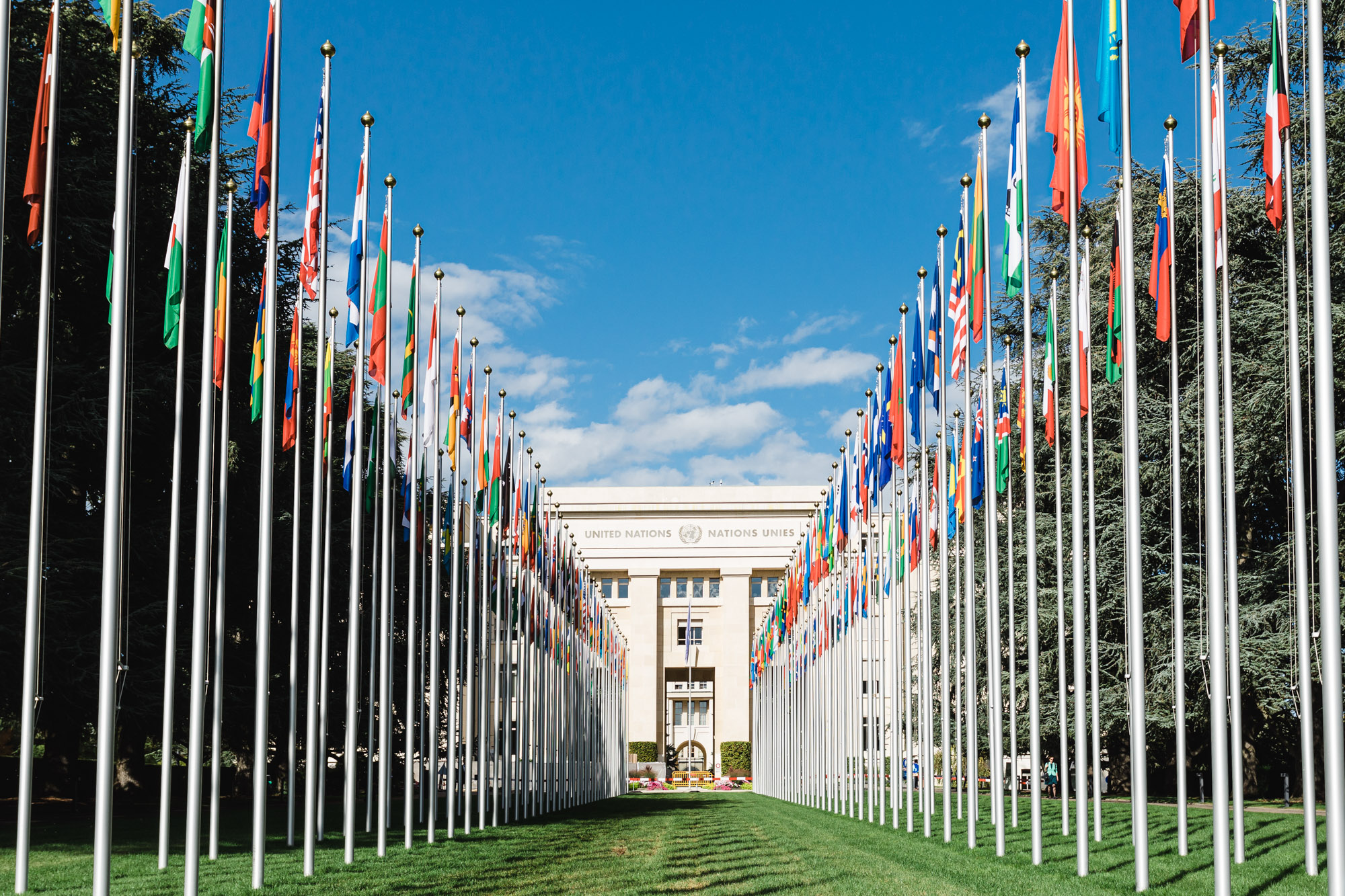 27 April, 12:30 – 13:30 CEST
"Impact of climate change on child health" by Fondazione CMCC – Centro Euro‐Mediterraneo sui Cambiamenti Climatici

Climate change affects human health in a number of complex ways and children are uniquely vulnerable to these threats. It is critical to quantify these impacts to identify hotspots and aid evidence-based policy making. Speakers combined high-resolution climatic data and with a large dataset on children's health data from more than a hundred countries to estimate the effects of both gradual and extreme climatic change (drought and heatwaves). They studied a variety of children's health indicators including infant and child mortality, wasting, and stunting. Findings suggest a non-linear relationship between temperature and children's health, adverse effects of increase in extreme events, and a strong regional heterogeneity in these impacts.
27 April, 15:00 – 16:30 CEST
"Joe Biden's Leaders Summit on Climate: a new impulse for Glasgow?" by IDDRI

Join a conference following up on the climate summit convened by Joe Biden with some 40 heads of state and government on April 22. Among the webinar participants: Alden Meyer (E3G), Rueanna Haynes (Climate Analytics), a representative of the Indian think tank TERI and Lola Vallejo (IDDRI).
28 April, 14:30 – 16:00 CEST
"Paving the Way for Carbon Pricing: Lessons from the PMR experience" by World Bank and PMR

As the Partnership for Market Readiness (PMR) is coming to closure in June 2021, it is time to reflect on program achievements, learnings, challenges and how this valuable experience can help countries that are planning to implement carbon pricing, and programs like Partnership for Market Implementation (PMI) that are aiming to support countries with increasing readiness and implementation. This session will present the PMR journey, lessons, and challenges captured from country programs and processes, followed by a panel discussion by country participants on their experiences with PMR and takeaways for the future.
28 April, 15:00 – 16:30 CEST
"Post 2021 Summit on Climate & Road to COP 26 in Glasgow" by European Roundtable on Climate Change and Sustainable Transition – ERCST

While EU is preparing its ambitious Fit for 55 package and implementing the Green Deal – US is currently rejoining the climate club. Globally not only suspended COP negotiations are deciding its format, but also the BCA discussions emerge in different jurisdictions. A series of recent White House announcements have put the climate policy at the center of the political agenda of the new US Administration: a commitment to a decarbonized power sector by 2035, a net zero economy by 2050 and the organization of a climate summit in April are expected to give a legislative action boost on a federal level. Nevertheless, US climate envoy John Kerry warned the EU to wait until after the COP summit to move forward with the CBAM. During this Conference the ERCST will invite key players on both sides of the Atlantic to discuss recent developments and look for the areas of cooperation for the rest of 2021.
28 April, 15:00 – 17:00 CEST
"Climate change and our future – Driving the transition" by Intergovernmental Panel on Climate Change – IPCC and RFF-CMCC European Institute on Economics and the Environment

The event will discuss how to drive the future of the climate transition, in a dialogue between science, institutions, novel writing and the young generations. The discussion will provide members of the public with the opportunity to engage with scientific experts, young leaders and artists, and government representatives in the midst of an official IPCC meeting on the topic of climate change.
29 April, 14:30 – 16:00 CEST
"Partner dialogue on carbon pricing, enabling environment, and capacity development" by World Bank and PMR

With the latest UNFCCC NDC synthesis report warning on the slow pace of GHG mitigation, it is urgent that on-the-ground action be accelerated. An important part of this effort could be on promoting carbon pricing and markets as indicated by the fact that over two thirds of countries have them as an option in their NDCs. To translate countries mitigation plans into actions, timely support is paramount. Building on a decade of experience from PMR and other partners and organizations, and as we start our new journey with the Partnership for Market Implementation (PMI), this session brings together partners to discuss what and how the support needs to be accelerated, what is needed to create an enabling environment, and how to increase the capacity of countries to advance carbon pricing.
29 April, 15:00 – 16:00 CEST
"How climate security risks shape international cooperation" by Mistra Geopolitics and Stockholm Environment Institute

What do we know about the link between climate security risks and conflict? How are these risks perceived and governed by states and multilateral institutions? This free seminar gathers researchers from the Mistra Geopolitics research programme to discuss new evidence on what we know about the link between climate change and conflict and how risks are perceived and governed by states and multilateral institutions.
29 April, 16:00 – 17:00 CEST
"Can International Carbon Markets be Made Compatible with Human Rights?" by Graduate Institute Geneva

Article 6 of the Paris Agreement deals with international carbon markets, and particularly emissions trading mechanisms. The precise guidelines for the implementation of such mechanisms are set to be discussed and agreed upon at the upcoming 26th Conference of Parties to the UNFCCC (COP26) meeting to be held in November 2021. At the event, you will hear from authors of a report 'Rights, Carbon, Caution: Upholding Human Rights under Article 6 of the Paris Agreement'. The report makes a compelling argument for taking into account States' duty to protect human rights by taking action on climate change, and also the duty to protect human rights from potential violations as a result of climate change action. An international emissions trading framework must be developed in a manner that protects, rather than undermines, human rights. Join this online conversation to reflect on the role of human rights in regulating carbon markets.
30 April, 17:00 – 18:00 CEST
"Reforestation as a natural climate solution" by University of Oxford

Global momentum is growing for reforestation. Restoring tree cover across the globe has the potential to capture substantial carbon, while offering many important benefits such as clean air, clean water, improved livelihoods, and habitat for biodiversity. However, the mitigation potential of reforestation, as well as costs and co-benefits, will vary depending on location and type of reforestation practice. This talk will describe our efforts to resolve uncertainty around reforestation as a climate solution by examining how cost and benefits vary across the globe and by the approach taken to restore trees to the landscape.
---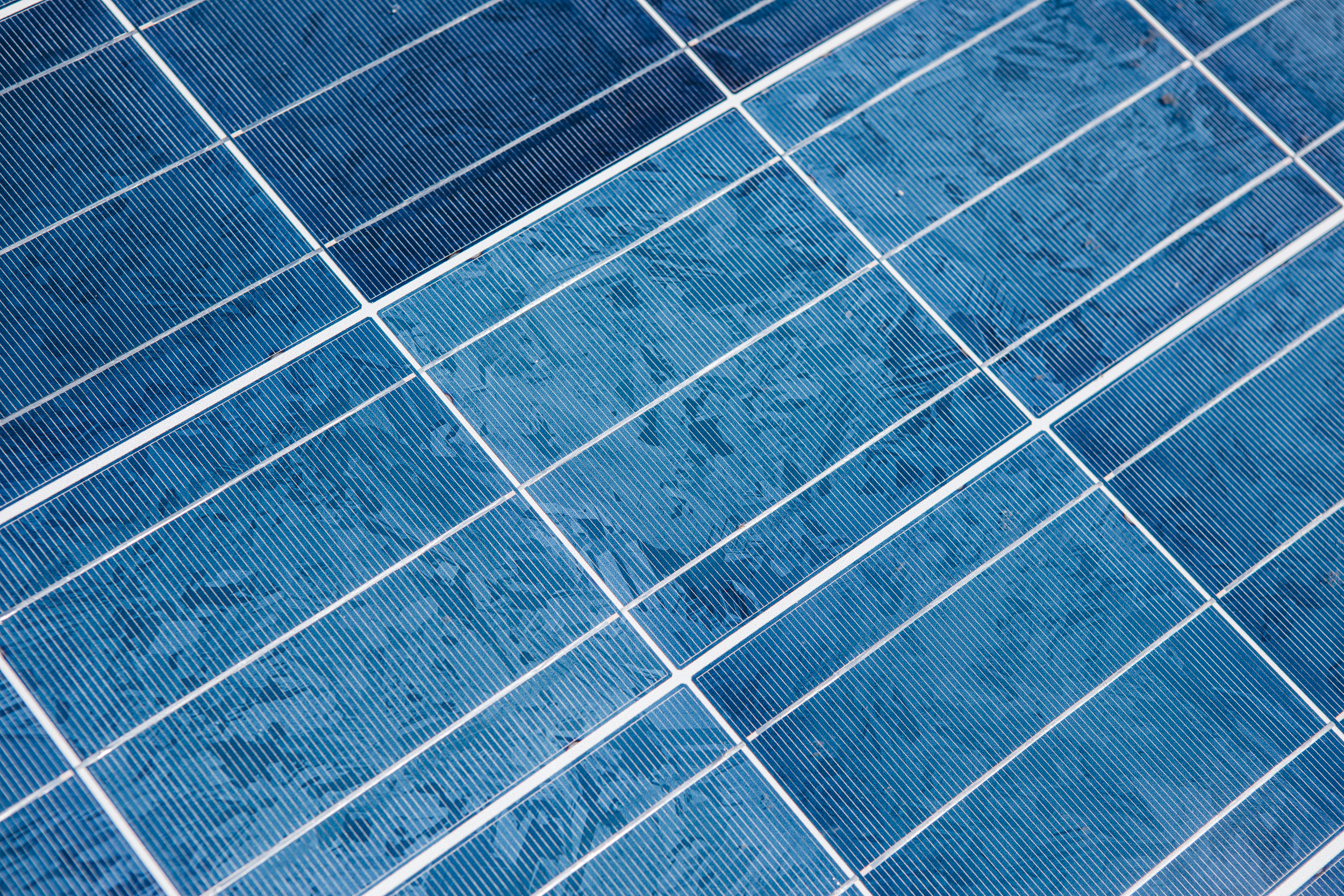 Renewables & Energy Transition
26 April, 11:00 – 12:00 CEST
"Keep cool and distribute stress: A recipe for improved PV performance" by PV Magazine

Both higher energy yields and longer lifetimes are needed for PV modules to meet growing customer expectations. Couple this with the fast moving nature of PV technology – larger formats, new cell interconnection techniques and many more can all affect long term performance – and it's clear that understanding and mitigating the various mechanisms that lead to performance has never been more important. In this pv magazine Webinar we'll examine the roles of temperature, humidity and mechanical stress in driving some of these mechanisms, and how Coolback's innovative solution promises to limit the effects of these, ensuring both better day-to-day module performance and a longer operational lifetime.
27 April, 9:30 – 11:00 CEST
"COP 26 Climate-Energy Dialogue in the Middle East and North Africa region" by International Renewable Energy Agency – IRENA, UNFCCC and UK COP26 Presidency

The webinar is providing a regional forum for the discussion on driving energy transition and building momentum on climate action, in the lead up to COP26, through enhanced energy component of the NDCs, and exploring the key role this plays in MENA countries' energy transitions and economic recoveries from COVID19. This virtual event will aim to explore different areas of the NDCs review process, that countries are currently undertaking. The dialogue aims to serve as a platform for exchanging experiences, lessons learnt and best practices in the region as well as understand the linkages between NDCs, long-term strategies and the post-COVID 19 economic recovery plan.
27 April, 17:30 – 18:30 CEST
"Hydrogen-powered, zero-emission aircraft—from concept to market" by Atlantic Council Global Energy Center

Join the conversation with Amanda Simpson, the vice president for research and technology at Airbus Americas, who will discuss how Airbus is exploring a hydrogen-powered, zero-emission concept aircraft, called ZEROe. Airbus announced three configurations of the ZEROe planes: turbofan, turboprop, and blended-wing body configurations. The three ZEROe concepts are designed as hydrogen hybrids—the planes would be powered by gas-turbine engines that burn liquid hydrogen as fuel and will also generate electricity via hydrogen fuel cells.
28 April, 10:00 – 11:00 CEST
"Modernising Energy Efficiency through Digitalisation: Total Energy Model for Connected Devices" by International Energy Agency – IEA

Globally, the number of connected devices and equipment has doubled over the past five years, and this trend is expected to continue. While increased connectivity offers many benefits and opportunities for consumers, businesses, and electricity systems, there are growing concerns over the energy and carbon footprint of connected devices…
28 April, 13:00 – 17:30 CEST
"5th IEA-IEF-OPEC Symposium on Gas and Coal Market Outlooks" by International Energy Agency – IEA

The event will examine to what extent demand, supply and investment trends that were already in motion have accelerated during the Covid-19 pandemic and the implications for the future of natural gas and coal. A distinguished line-up of experts will offer their diverse perspectives on what these shifting variables mean for clean energy transitions, energy market stability, investment outcomes and government policy.
28 April, 14:00 – 15:30 CEST
"The stranding of gas infrastructure assets – an unavoidable consequence of the energy transition?" by Florence School of Regulation – FSR

Who should bear the costs of repurposing or retiring these stranded gas assets? And indeed how do we identify those costs? How if at all should this process be reflected in tariff methodologies? Should transition costs be borne by the taxpayer? Can we learn any useful lessons from the treatment of stranded electricity assets in Europe in the late 1990s?
28 April, 17:00 – 18:00 CEST
"Growing the Green Economy: The role of local and state action in driving the Green Transition" by The British Embassy, Climate Advisers and University of Maryland's Center for Global Sustainability

At the event, the organisers will launch a new report analyzing the role of 25 key US states in US climate action. The findings include new jobs projections for key clean energy sectors, which states have the most favorable outlook to grow the green economy, and where bilateral cooperation ahead of COP26 between the US and UK is most likely. The UK Ambassador to the US will be presenting remarks on the report and future cooperation on climate between the two nations.
28 April, 18:00 – 19:30 CEST
"An Equitable Energy Transition for Workers and Communities" by Resources for the Future – RFF and Environmental Defense Fund – EDF

As the United States seeks economy-wide decarbonization, an unprecedented transition will be needed across the energy system, involving expansion of clean energy generation, a boost in electric vehicles, and further reductions in the use of coal, oil, and natural gas. In this transition, prioritizing fairness for workers and communities that have historically depended on fossil fuels will be an important part of an equitable energy transition. Join the virtual event where RFF and EDF experts will provide an overview of their report exploring more than 100 policy options available for facilitating an equitable transition in the United States. A panel of experts will discuss what future policy is needed to support fossil fuel workers and communities in the shift to a low-carbon economy.
29 April, 15:00 – 16:30 CEST
"Achieving the 2030 climate goals in the EU – One-stop-shops for the residential sector" by Buildings Performance Institute Europe – BPIE

This webinar will explore innovative business models of European one-stop-shops as a means of increasing renovation uptake in the residential sector, and decreasing carbon emissions related to buildings. The European Commission and the EIB have issued a call for the creation of one-stop-shops to provide tailored energy efficiency renovation advice and financing solutions to homeowners to encourage the Renovation Wave. As such, the results of benchmarking studies related to leading one-stop-shops and lessons-learnt from the Turnkey Retrofit project will be discussed and will provide useful insights into the Renovation Wave strategy.
29 April, 19:00 – 20:15 CEST
"The power sector infrastructure challenge: What will it take to get to net-zero?" by Center for Climate and Energy Solutions – C2ES

As the U.S. moves toward economy-wide decarbonization, a 100 percent clean power sector will play a vital role in largely electrifying other sectors, including transportation, buildings and industry. Join C2ES for a webinar, where we will discuss our new "Closer Look" report that examines how the power sector must transform to fill this role, including the necessary, rapid deployment of infrastructure to support a range of electric vehicle use cases, and enable both centralized and distributed low- and zero-carbon resources as well as energy storage in its many forms. This webinar will provide an overview of the report and an opportunity to hear from companies that are developing the strategies and technologies to address these issues to create a zero-carbon, resilient, and affordable power system.
---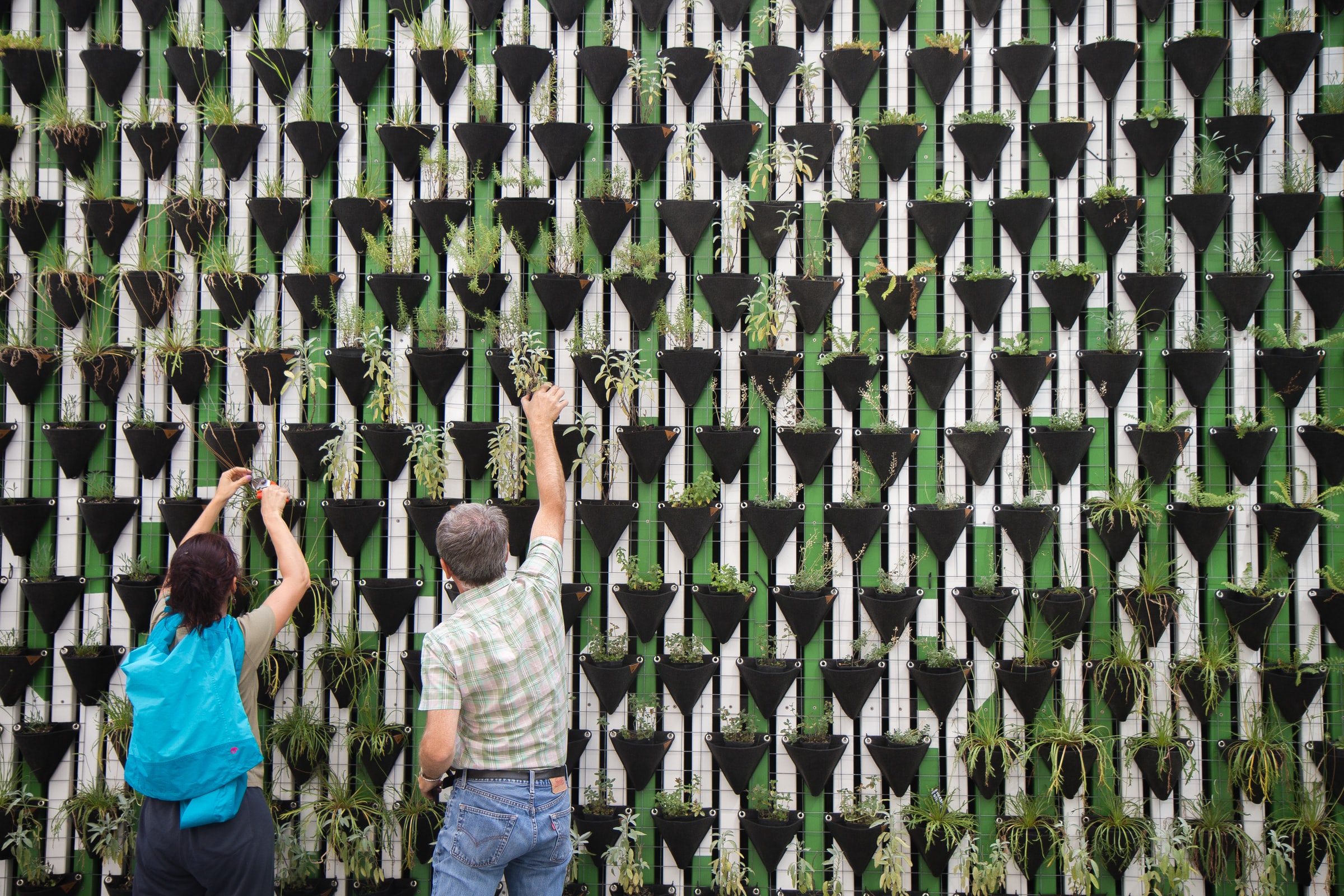 Sustainability & Circular Economy
27 April, 14:00 – 15:30 CEST
"Sustainable Infrastructure: Three case studies to help us build back better from COVID-19" by Green Growth Knowledge Partnership and Sustainable Infrastructure Partnership

This webinar will showcase three sustainable infrastructure case studies: Saint Lucia's National Infrastructure Assessment, Singapore's green buildings, and the "Solar for Health" initiative in Zimbabwe. These cases illustrate three sustainable infrastructure principles from United Nations Environment Programme publication, "Integrated Approaches in Action: A Companion to the International Good Practice Principles for Sustainable Infrastructure" : strategic planning; resource efficiency and circularity; and equity, inclusiveness and empowerment.
27 April, 14:30 – 15:30 CEST
"The Finance We Need for the Future We Want: The Role of National Development Banks" by World Resources Institute – WRI

The recent Finance in Common Summit brought together for the first time all public development banks around the world. These 450+ institutions, the majority of which operate at national level, account for a staggering 10% of total annual global investments, public and private. They jointly committed to support the transformation of the global economy and societies towards sustainable and resilient development. They form a unique and hopeful coalition that wants to do much more. Join us for a concrete and forward-looking discussion on the unique role of development banks in reorienting global finance towards climate and SDGs and for building back better.
28 April, 13:00 – 14:00 CEST
"The Economic Benefits of Air Quality Improvements in Arctic Council Countries" by Organisation for Economic Co-operation and Development – OECD

The Arctic is a vital region that helps preserve the balance of the global climate. The Arctic environment is particularly sensitive to short-lived climate pollutants, such as black carbon, due to their strong warming effect. If Arctic Council countries were to implement more ambitious policy action to reduce a wide range of air pollutants, they would obtain a positive effect on health and the environment throughout their territory, while also helping to slow down climate change by reducing emissions of black carbon. This webinar will present the findings in the new OECD report, which calls for ambitious policy action to reduce air pollution in Arctic Council countries, highlighting the environmental, health, and economic benefits from policy action.
29 April, 15:00 – 16:00 CEST
"Roadmap to the Sustainable Development Goals: Conversation with IMF Managing Director Kristalina Georgieva" by University of Oxford

The global pandemic has derailed progress toward the SDGs as developing countries now balance long-term investments in health, education, roads, electricity, and water with spending to protect lives and livelihoods. Bringing the SDGs within reach by 2030 will take a global effort from all stakeholders. The IMF has run the numbers and is publishing a framework for developing countries to consider policy choices that can raise long term growth and bring in private investments in SDG projects. In this conversation with Ian Goldin, Kristalina Georgieva will look at country case studies and the kinds of reforms each can make to move towards the SDGs by 2030.
---