Transparency and sustainability in global supply chains. Leaders Summit on Climate. Are forests crucial to reach our climate targets? How a whole-of-society approach can accelerate the race to zero. Climate-smart coastal planning and sustainable development. Rethinking reduce, reuse and recycle: policies and programs to address waste. International clean energy collaboration to drive deep decarbonisation. Discover these and more online events of the week!
You can also subscribe to Climate Online's newsletter to be reminded about weekly event updates by e-mail:
---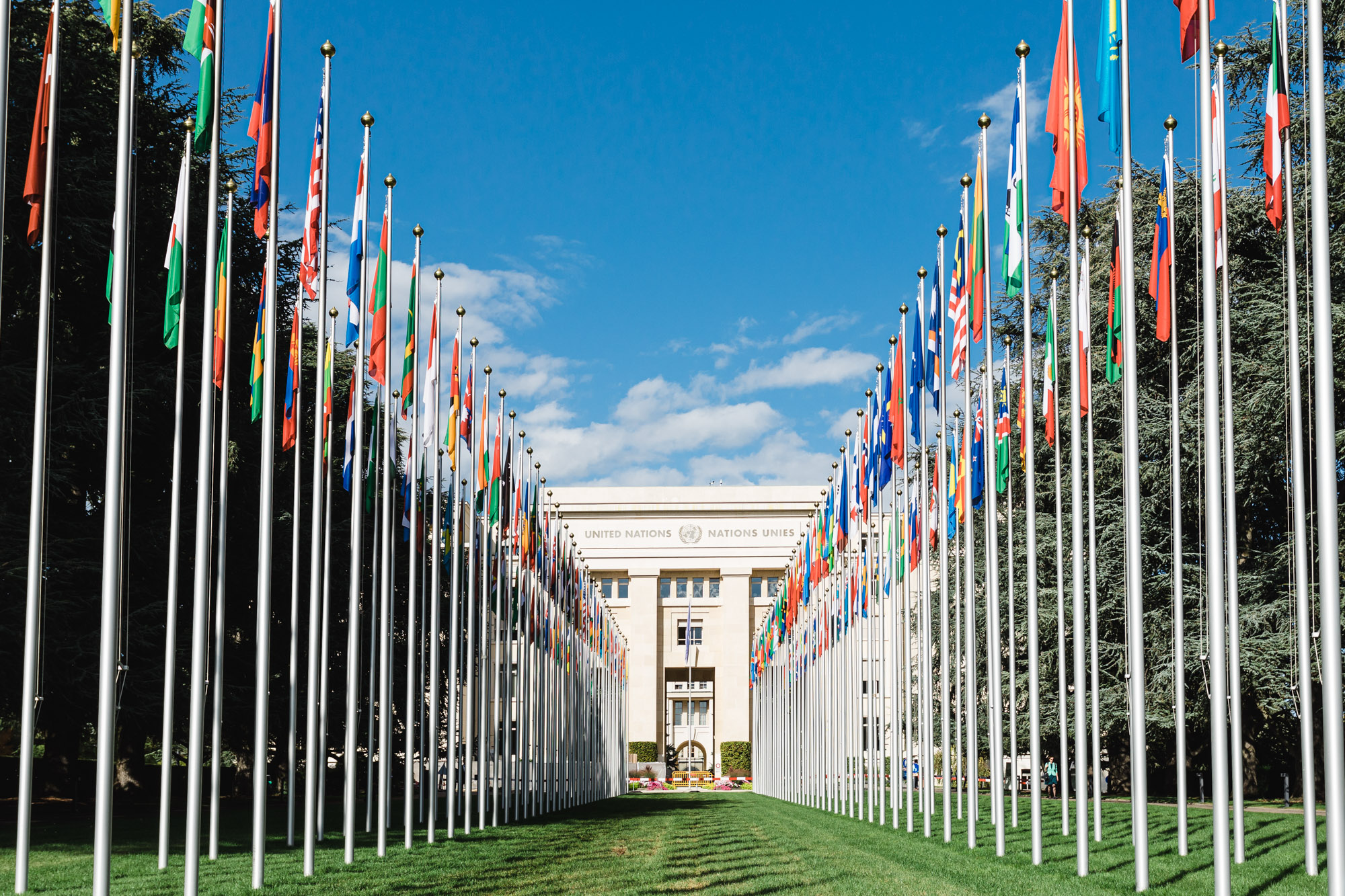 19 – 23 April
"U.S. Climate Action Week" by Climate Group

The event provides a platform for side events, discussions and key moments taking place during the week of the Leaders Summit on Climate (22-23 April) being hosted by the Biden Administration.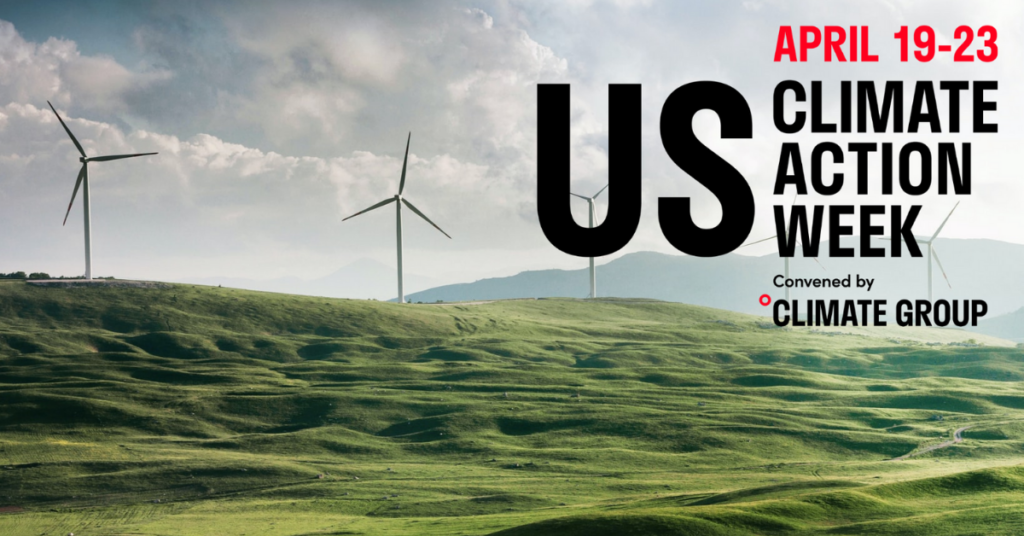 19 April, 15:00 – 16:00 CEST
"Just Transition and Equitable Climate Action resource center" by International Labour Organization and World Resources Institute – WRI

The Green Jobs Open Dialogue Series will showcase how jobs feature at the heart of global action to protect the environment and promote climate-neutral and climate-resilient economies and societies. To launch the World Resources Institute's new Just Transition and Equitable Climate Action Resource Center, this event will provide a forum to discuss just transition experiences from around the world and raise awareness about resources that can inform efforts related to a just transition.
19 April, 16:00 – 17:00 CEST
"Does the United States Need China to Fight Climate Change?" by Information Technology & Innovation Foundation

The Biden administration has rightly made fighting climate change a top priority. But that has raised a strategic question: Does the United States need China's cooperation to succeed? And, if it does, then will that cooperation come at the expense of leverage that the U.S. government needs to maintain in order to press China on other critical matters, especially its rampant and unfair "innovation mercantilism"? Register here.
19 April, 17:00 – 18:00 CEST
"Are Forests Crucial to Reach Our Climate Targets?" by World Resources Institute – WRI

In the run up to the Leaders' Climate Summit on April 22 (Earth Day) 2021, this webinar will raise awareness of the importance of the forest-water nexus in cost-effectively accelerating progress on the NDCs. Featuring speakers from The NDC Partnership, the governments of Colombia, Peru and the Inter-American Development Bank, the event will showcase concrete examples of how forest and water-based NBS are being used to enhance climate commitments and discuss a way forward.
20 April, 10:00 – 11:00 CEST
"Climate Change Litigation and Liability Risks in Adaptation Activities & Finance" by UNEP FI

Understanding the role of climate litigation and liability as a catalyst of adaptation outcomes will contribute to the efficient pricing, and integration, of climate-related risk issues into financial decision-making, and assist in driving adaptation financing across the financial services sector. Conversely, if barriers to adaptation and adaptation financing are not removed, litigation may play a more prominent role as a driver of adaptation outcomes – albeit in a manner that is ad hoc, inefficient and expensive…
20 April, 14:00 – 15:00 CEST
"The political legacy of 2021: Reflections from Past COP Presidents and Climate Leaders" by WWF

This event aims at promoting a dialogue between former COP Presidents, UK Government representatives and Climate Leaders on possible elements for the legacy of the 2021 momentum to multilateralism, with a focus on COP 26. On the one hand, the first version of the UNFCCC NDC synthesis report has unequivocally demonstrated that current ambition is far from a 1.5C future, making it most relevant to maintain strong political momentum during 2021, culminating at COP 26. On the other hand, such momentum must transcend 2021 to lay the foundations for effective implementation, including actively embracing the Non-State Actors visible leadership and aligning the recovery and climate agendas…
20 April, 15:00 – 16:30 CEST
"Research to innovation: Solutions to the climate crisis in Africa" by University of Leeds and CGIAR Research Program on Climate Change, Agriculture and Food Security

Increasing climate ambition and activity is emerging across African countries, but there remains a central role for collaborative research initiatives in driving innovation of climate-resilient solutions. Join this event to discuss priorities for Africa in the face of the climate crisis and examine the role of research in delivering the necessary solutions to pressing climate change issues on the continent.
20 April, 16:00 – 17:30 CEST
"Uniting the world to tackle climate change – UK, U.S. & EU on the road to COP26" by Clean Energy Wire

How does the UK government plan to fill its role as global climate leader? What can other big international gatherings contribute to climate action, e.g. the Biden climate summit and the G7 and G20 summits? Will the new U.S. administration steal the UK's thunder on the global climate stage? What will the EU's role be in the run-up to the November COP26 summit? What do vulnerable states across the globe expect from COP26? What do various non-EU countries want at the global negotiating table in exchange for raising their own ambition levels?The event is reserved for journalists.
20 April, 19:00 – 20:30 CEST
"Low Carbon Business: How climate ambition leads to job creation, economic growth" by Center for Climate and Energy Solutions – C2ES

Join a discussion with leading U.S. companies with ambitious climate targets and an emissions modeling expert on how government and private sector collaboration can drive investments in climate solutions across the global economy to facilitate the net zero transition, accelerate economic growth, create jobs, and address equity issues.
20 April, 20:30 – 21:30 CEST
"Raising Ambitions: The role of nature-based climate solutions" by Atlantic Council

From forests to farmlands to coastal areas, there is a range of opportunities for natural solutions that could prove instrumental to addressing the climate challenge. The panel of experts will discuss the unique opportunities for and challenges to significant emission abatement in their respective areas of expertise. The panelists will offer valuable insights into the viability of nature-based solutions and what leveraging natural infrastructure looks like at the scale necessary.
21 April, 11:00 – 12:00 CEST
"A conversation on our single most important intergenerational responsibility" by OECD

This virtual conversation will be the last climate lecture of OECD Secretary-General Angel Gurría. It will be part of the series of Climate Lectures that the Secretary-General has given every two years since 2013. This year, the Secretary-General will engage in a moderated conversation with Ms. Laurence Tubiana, President and CEO of the European Climate Foundation and Lord Nicholas Stern, Chair of the Grantham Research Institute.
21 April, 14:00 – 15:30 CEST
"All In For Climate: How a Whole-of-Society Approach Can Accelerate the Race to Zero" by WWF, Climate Action Network – CAN, C40 Cities, The Climate Group, We Mean Business and UNFCCC Race to Zero Campaign

Ahead of the Leader's Climate Summit on April 22-23, join for a conversation with leading subnational and non-state actors to discuss how a "whole-of-society" approach can address the climate crisis. Representatives from leading companies, local and state governments and other institutions from Argentina, Brazil, Japan, Mexico, South Africa and the United States will explore domestic opportunities to realize 1.5C aligned national targets through the decarbonization of the power, transport and land use sectors. Panelists will share the actions that their institutions are taking and discuss how subnational and non-state actor institutions can partner with each other and with national governments to accelerate the decarbonization of these critical sectors.
21 April, 15:00 – 16:00 CEST
"Hard to measure: how can we improve monitoring of methane emissions?" by Florence School of Regulation – FSR

The European Commission's EU strategy to reduce methane emissions defines as a primary objective "[ensuring] that companies apply considerably more accurate measurement and reporting methodologies for methane emissions, across sectors, than it is currently the case." Such an approach is expected to lead to a better understanding of the problem and to guide subsequent mitigation measures. The mandatory measurement, reporting, and verification (MRV) for all energy-related methane emissions, based on the voluntary will be one of the main elements of the legislative package expected in Q4 of 2021, with the enactment in 2023. What are the main barriers and opportunities related to the establishment of an effective MRV system for methane emissions? How the policies could support more robust measurement and the reduction of methane emissions?
21 April, 15:00 – 16:00 CEST
"Strengthening Global Cooperation on Climate Resilience" by E3G

Global cooperation on climate resilience remains fragmented and under-resourced. No country or institution is currently well prepared for the climate-driven impacts and shocks that are already occurring, and will be likely to worsen considerably in the coming years. This panel will discuss why progress on resilience has been slow, what kinds of international and national governance system reforms are needed to fully integrate climate risks and opportunities into international and national economic management and how countries can work together to deliver them.
21 April, 15:00 – 16:30 CEST
"Extra Credit: Designing domestic carbon crediting mechanisms" by World Bank Group and Partnership for Market Readiness – PMR

This session will shed light on the potential role of carbon crediting in a domestic context and highlight the main considerations for designing and governing a domestic crediting mechanism. Drawing from the PMR's recent publication 'A Guide to Developing Domestic Carbon Crediting Mechanisms', this session will also provide insights into key challenges, the decision points for designing a crediting mechanism, and how to tailor a mechanism to achieve domestic policy objectives. Register here.
22 – 23 April
"Leaders Summit on Climate" by the United States

The United States announced that it would convene a Leaders' Climate Summit on Earth Day to bring together leaders of major economies. The summit coincides with the fifth anniversary of the opening of the Paris Agreement on climate change for signature. One key aim of the Summit is to galvanize efforts by the world's major economies to keep the vital goal of limiting warming to 1.5 degrees Celsius within reach. The United States will announce an ambitious new climate target by the Summit (also known as our nationally determined contribution or "NDC").  Event recordings in different languages are available here.
22 April, 14:00 – 22:00 CEST
"Financing the Race to Zero" by We Don't Have Time

Finance is about to undergo a major transformation in the next decade as capital needs to be reallocated to stabilize Earth's climate. How close are we to a tipping point in the finance sector? How fast will the transformation unfold? What will happen next? Our societies need to halve CO2 emissions by 2030 and continue toward zero by 2050, by scaling climate solutions exponentially. Capital must enable the exponential transformation and the financial sector must be exponentially transformed. This second Exponential Climate Action Summit brings together transformers, disruptors and enablers focusing on how to finance The Race to Zero.
22 April, 15:00 – 16:30 CEST
"Building a Transatlantic Coalition for Climate Action on Water and Security Challenges in Hotspot Countries of Risk" by Water, Peace and Security Partnership and the Dutch Ministry of Foreign Affairs

The panelists and participants of this meeting will assess the political momentum and opportunity of forming a transatlantic coalition focused on addressing the security dimension in the climate adaptation action agenda, specifically on the impacts of water-intensive projects in regions of risk – with an examination of the potential geopolitical impacts and priorities of the new U.S. Government Administration and the EU.
22 April, 19:00 – 20:30 CEST
"Climate-smart coastal planning and sustainable development" by Stanford University and Natural Capital Project

Coastal communities worldwide are facing a growing number of severe coastal hazards due to warming oceans, extreme heat, and other effects of climate change. The Caribbean shores of Mexico, Belize, Guatemala, and Honduras are no exception to these threats, but they also hold a diverse and productive natural environment that can help buffer impacts to communities. For people to benefit from nature, coastal management decision-makers must consider climate impacts and investments in natural infrastructure. In this session, government leaders, practitioners, and academics will discuss recent initiatives and scientific advancements in Latin America and the Caribbean that can serve as examples for climate adaptation and sustainable development efforts globally.
23 April, 16:00 – 18:00 CEST
"The Impact of Climate Change on the Middle East" by Middle East Policy Council

Join us for this 104th Capitol Hill Conference. Following Earth Day 2021, this panel will explore the energy transition, environmental and market dynamics associated with climate change in the Middle East and what these mean for U.S. foreign policy in the region.
---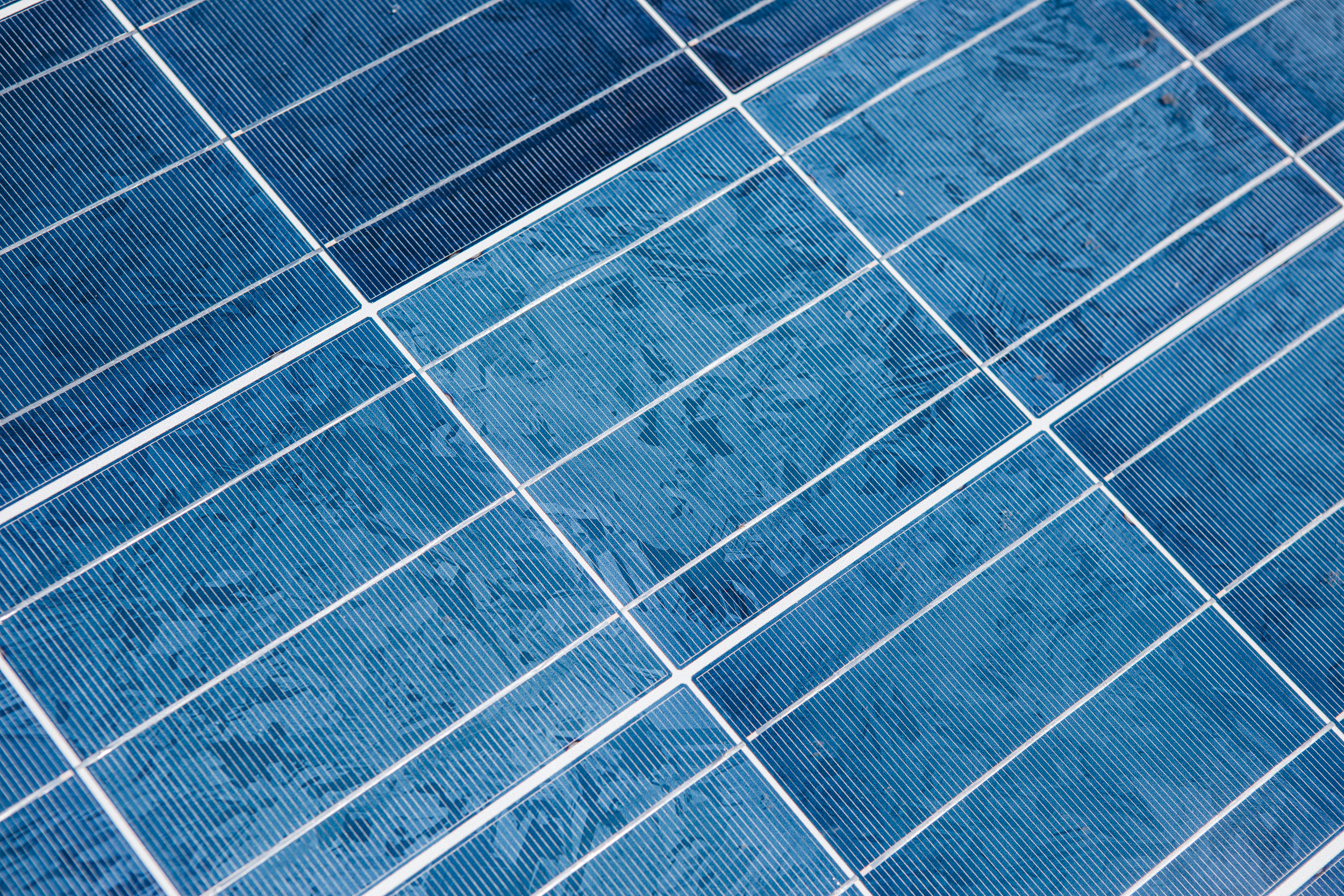 Renewables & Energy Transition
19 April, 15:00 – 16:30 CEST
"Flexibility in Energy Systems with High Shares of Fluctuating Renewables – A German Perspective" by International Association for Energy Economics – IAEE

With increasing shares of fluctuating renewable electricity in our energy systems, the demand for flexibility should be increasing on all sides from energy suppliers, consumers, to operators of energy infrastructure. In this webinar, Markus Graebig, Project Director of WindNODE, and Dr. Christian Wagner, Senior Consultant at ef.Ruhr GmbH, will present their insights about flexibility in renewable energy systems from a German perspective.
19 April, 20:30 – 21:30 CEST
"Investing in Clean Energy Jobs and Lifting Up All Americans" by World Resources Institute – WRI

With smart investments in new clean energy infrastructure, we can help put Americans across the country back to work while tackling climate change at the same time. Join White House National Climate Advisor Gina McCarthy, World Resources Institute, the Blue Green Alliance, AFL-CIO, Ørsted and E2 for a lively conversation about the urgent need for big investments in our clean energy infrastructure to put Americans to work and ensure everyone is lifted up in a transition to a prosperous, 21st century economy.
20 – 21 April
"Retrofits, renewable energy & energy communities in the Balkans" by Energy Cities and RESCoopEU

Change has already begun. Energy is being decarbonised, decentralised and used more smartly. Citizens seek ways of capitalising on abundant potential for renewable energy, falling costs of technology and of digitalisation making it easier to work together with neighbours and local communities. By 2050, at least half of EU citizens could be producing their own renewable electricity either individually by putting solar PV panels on top of their home or by joining an energy community and doing things together. This webinar is meant to help you keep up with developments and ensure local authorities and communities across the Balkans can reap the benefits of the ongoing energy transition to renewables through energy communities or cooperatives and cross-sector retrofits.
20 April, 9:30 – 11:00 CEST
"Report Launch: The Role of China's ETS in Power Sector Decarbonisation" by International Energy Agency – IEA

China officially launched its national emissions trading system (ETS) in 2017, and it will come into operation in 2021. Initially covering the power sector, which accounts for over 40% of China's energy-related CO2 emissions, the ETS is set to subsequently be expanded to other energy-intensive sectors. This report launch event is intended to share the key findings and recommendations of the IEA-Tsinghua joint report, available here. The report explores how China's ETS can spur emissions reductions from electricity generation and support power sector transformation.
20 April, 12:30 – 14:00 CEST
"The potential of Solar & Storage in Sub-Saharan Africa" by Solar Power Europe

In this webinar, SolarPower Europe in collaboration with GET.invest, a European programme supported by the European Union, Germany, Sweden, the Netherlands, and Austria, will explore the current state of play of the solar & storage business case in Sub-Saharan Africa, including the competitiveness vis-à-vis conventional energy resources and the related policy framework, and to discuss the barriers that pose a challenge to its deployment.
20 April, 15:30 – 16:30 CEST
"International clean energy collaboration to drive deep decarbonisation" by E3G

The upcoming Leaders Summit on Climate is reconvening the Major Economies Forum (MEF). Now that the US is back, what changes will we see on the world stage? This event will explore how to integrate MEF with other processes accelerating clean tech deployment. Given the changes in the global economy and geopolitics since MEF was first launched, Deputy Secretary of Energy, David Turk will discuss how the US sees the focus, composition and activity of the "new MEF". How will it complement the Clean Energy Ministerial, Mission Innovation and others that have maintained momentum over the last four years? What is the role of subnational governments and the private sector in the drive for deep decarbonisation? Other panellists will include representatives of other governments, international clean energy institutions, and business and civil society groups.
20 April, 22:00 – 23:00 CEST
"Raising Ambitions: Moving the needle on energy and environmental justice" by Atlantic Council Global Energy Center

As the energy transition takes off, it is imperative that the benefits of cleantech, green employment, and renewable energy reach every demographic in society. Clean energy should be made affordable and available to all, and green power projects should enfranchise local populations as participating stakeholders. What steps can policymakers and energy leaders take to ensure that the needs of the most vulnerable are met and issues of injustice are addressed as the world transitions to a cleaner energy system?
21 April, 15:00 – 16:00 CEST
"Hydrogen in a Global Context" by International Association for Energy Economics – IAEE

Session attendees will come away with insights into: (1) Japan's hydrogen strategy and both the opportunities and challenges for developing a hydrogen market from a hydrogen importer perspective, (2) Saudi Aramco's hydrogen plans and ambitions domestically and internationally from a hydrogen exporter perspective, (3) Opportunities and challenges for developing hydrogen markets in Europe as well as the GCC.
21 April, 16:00 – 17:15 CEST
"National Oil Companies: Climate Change, Economic Challenges, and Potential Responses" by International Institute for Sustainable Development – IISD and National Resource Governance Institute – NRGI

National oil companies (NOCs) are navigating uncharted waters. Pemex, Mexico's state oil enterprise, is far from the cash cow it once was. Companies in new oil producers such as Ghana and Uganda are reexamining their strategies in the face of future market uncertainties. Even Saudi Aramco has seen profits tumble and scaled back investment plans. The world's essential move toward greener energy places these companies in evermore challenging positions. Discussants at this event will spell out the major challenges now facing NOCs, their governments, and international climate initiatives. Participants will explore implications of companies' choices around which projects to pursue – and how to manage them sustainably – on national economies and international climate goals.
21 April, 20:00 – 21:00 CEST
"Replacing Peaker Power Plants with Clean Energy: A Frontline Vision for New York City" by Clean Energy States Alliance – CESA

In this webinar, speakers from New York City Environmental Justice Alliance and Strategen will introduce the PEAK Coalition's work to end fossil-fuel peakers in New York City and present the findings of a new report, highlighting both the economic, environmental, and social costs of existing peaker plants and the pathway toward replacement. The report lays out a plan to reliably replace all fossil-fuel peaker power plants in New York City with a mix of renewable energy, storage and demand side energy management solutions by 2030.
22 April, 15:00 – 17:00 CEST
"Diversifying Power! Energy & Climate Justice" by The Dutch Research Institute For Transitions

The urgency of climate change and sustainable energy seems to be gaining more and more attention. But who is involved, whose voices are being elevated, and how do our responses perpetuate or disrupt the concentration of wealth and power? What does more inclusive leadership look like to advance climate and energy justice?
22 April, 17:00 – 18:00 CEST
"Industry Titans Roundtable – Getting to Zero in the Building Sector by 2030" by New Buildings Institute

Zero energy and carbon neutral pledges from leading building industry organizations are accelerating the AEC community toward zero. US Green Building Council, ASHRAE, Urban Land Institute, World Business Council for Sustainable Development, and other industry titans have committed to progressing codes and policies. They are promoting the benefits of net zero buildings and are providing their members with advanced education and design guidance for delivering a clean energy future. There is ample evidence that buildings can get to net zero new construction by 2030 cost-effectively if we plan ahead and collaborate across the real estate value chain. Hear from market leaders about how innovation and market adoption of new ideas is most successful when proponents align behind a shared vision for change.
22 April, 17:00 – 18:30 CEST
"Integrating electric mobility and renewable energy: Identifying and implementing effective pathways for power and transport sector coupling" by LEDS LAC

This public online seminar will highlight the economic, social, and environmental benefits that energy and transport sector-coupling and a transition towards efficient EV- and RE-based systems can create. Panelists will present a recently published roadmap that lays out the broad menu of sustainable mobility solutions. They will discuss a concrete and practical process that allows local stakeholders and community leaders to jointly identify the best possible development pathway for advancing both sectors through their integration. The presenters will also discuss how they plan to further advance their work – and how the implementation of the new strategy in concrete island, city, and national contexts will look like. Register here.
---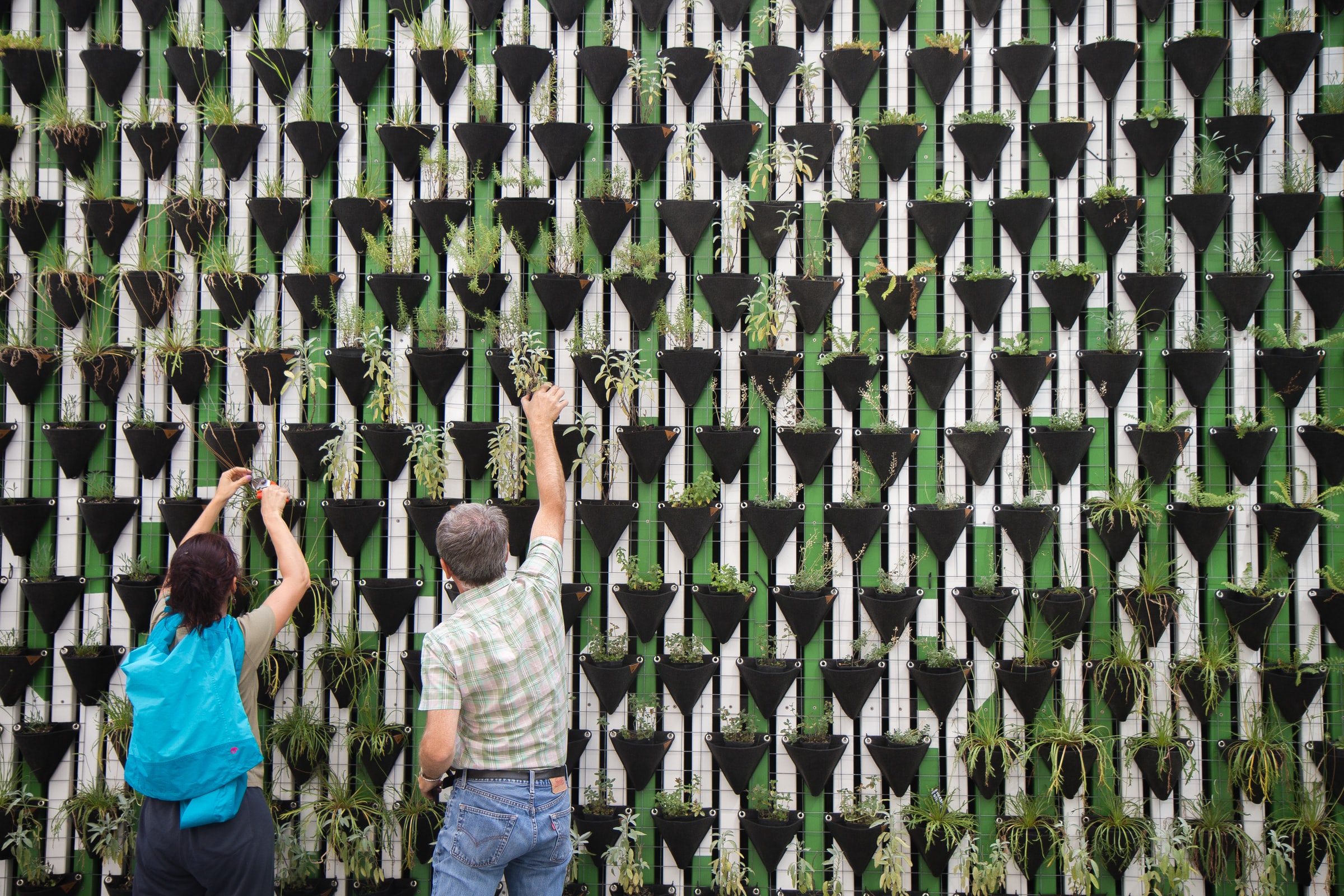 Sustainability & Circular Economy
20 April, 10:00 – 12:00 CEST
"How to finance the sustainable transition in the EU" by European Roundtable on Climate Change and Sustainable Transition – ERCST

The webinar is dedicated to the topic of sustainable finance. The workstream aims at bringing together relevant stakeholders (including policymakers and practitioners from the financial and corporate community) on a regular basis to discuss substantive issues, informed by original intellectual input from ERCST. This webinar will gather a heterogeneous group to discuss the issue of guiding and incentivizing the sustainable transition in the EU. It will start by a presentation from ERCST outlining the state of play of the sustainable finance policy agenda and the transition finance framework. It will then continue with a roundtable discussion with input from the participants that will feed ERCST research on this topic.
20 April, 11:30 – 13:00 CEST
"National Dialogue on Sustainable Agriculture in India" by Council on Energy, Environment and Water – CEEW

The webinar will mark the launch of the CEEW and FOLU study 'Sustainable Agriculture in India 2021 – What We Know and How to Scale-up'. Join the discussion about on-ground adoption and the impact of sustainable agriculture practices on the economy, society, and environment. The speakers will also share insights on the way forward to enable an evidence-based scale-up of sustainable agriculture in India.
20 April, 14:30 – 15:45 CEST
"Farming talks: Experiences from the field" by Euractiv

The agricultural sector is faced with exponential population growth and is under pressure from different challenges, including climate change and changing socio-economic dynamics. More than ever, European agriculture needs to produce sufficient high-quality food, whilst respecting the environment, safeguarding consumers and supporting farmers. Join this online policy dialogue to discuss with farmers and other agricultural experts the implications of using glyphosate, for farmers, consumers, the environment and food security.
20 April, 18:00 – 19:30 CEST
"Rethinking Reduce, Reuse, and Recycle: Policies and Programs to Address Waste" by Environmental and Energy Study Institute – EESI

The United States generates nearly 300 million tons of municipal solid waste per year—or almost one ton of waste per person, the most per capita in the world. About half of this waste ends up in landfills, which account for 15 percent of human-caused domestic methane emissions and threaten local water sources with toxic liquid. Meanwhile, recycling has become uneconomic and requires new approaches to be a viable, cost-effective waste management strategy. Creative solutions are needed to stem the deluge of waste, and public and private sector innovators are leading the charge. This online briefing will feature speakers from cities, states, and the private sector working to reduce and reuse a variety of waste types. Experts will discuss their programs and the policies that are helping them succeed.
21 April, 15:00 – 17:00 CEST
"Our Planet: Too Big To Fail" by WWF and The British Embassy

Join a virtual screening of the film: "Our Planet: Too Big To Fail". The film will be followed by a panel discussion with some of the cast of the film and special guests on how we can transform the global financial system to deliver a sustainable, net-zero future. The film explores the critical role the finance sector can play in powering a sustainable future.
22 April, 10:00 – 17:00 CEST
"EBU Sustainability Summit" by European Broadcasting Union – EBU

An online event for sustainability specialists and enthusiasts covering topics relevant to those working in broadcasting. The event provides a mix of EBU Members' experience, academics and industry specialists sharing relevant insights. The programme intends to provide a full overview of all relevant related topics.
23 April, 15:00 – 16:30 CEST
"Transparency and sustainability in global supply chains" by University of Oxford

Globally traded agricultural commodities such as beef, soy and palm oil are major drivers of climate change and biodiversity loss. Making these supply chains and their impacts more transparent is key to improving the sustainability of global trade and consumption. Toby Gardner, senior research fellow of Stockholm Environment Institute, will draw on the work of the ground-breaking Transparency for Sustainable Economies initiative to explore the interface between transparency and sustainability, what has been achieved to date, and what still needs to be done to make transparency a potentially transformative catalyst for change.
---