From the first sight, organising a webinar may seem to be an easy deal. Indeed, what can be simpler than having a few experts talking online about an important issue for an hour or so?
In reality though, if you are planning for a successful event, there are numerous issues to consider. It is of course essential to think of the webinar itself: what is your topic, who are the speakers, what will be the content covered, who will moderate the conversation and how to deal with all the technical aspects of the event.
You can then plunge into all the details of your Big Day … and absolutely forget to communicate about it to the outside world. By communicating I don't mean sending a few e-mails and publishing the event on your website.
Communicating well means that your event does find your audience, i.e. people who are curious to listen, exchange and engage. We live in a world where communication is crucial and can be a decisive factor of event's success. This in turn means that some extra efforts are needed to make things work.
Every week I skim through dozens of online events trying to bring them closer to their target audience. It is from this experience, as well as after years of working in a civil society sector, that I'd like to share my 3 Key Points on How to Better Communicate Your Webinar. These tips may appear to be very familiar to some of you, but could also be revealing to others.
Now let's answer three basic questions about your online event:
What? When? How?
1. What? EFFICIENT DESCRIPTION
Once you have decided on a topic and a title, your speakers and a moderator, it is time to write a short description of your event. This description can then be copy-pasted to your website, Zoom meeting registration form, Facebook page or whatever other platforms you will use to disseminate the information (see point 3 below).
An ideal event description would include the following paragraphs:
"Elevator pitch"
Catch attention of your audience with a few clear sentences or 1-2 short paragraphs. Make sure you explain what the event is about, what is it's goal and why the person who reads this text should want to attend. The KISS (keep it short and simple) principle is always useful to keep in mind!
Speakers
Provide a list of expected speakers indicating their full names, whom they represent and what are their key spheres of expertise. If your speaker(s) have some extra qualifications or merits you find specifically important to mention, why not doing it.
It is not extremely useful though to give information about speakers' full biography. Someone's complete CV is indeed substantial when the person is looking for a job, but much less when she or he is giving a presentation. Let your audience discover your speakers, their thoughts and ideas through your webinar and good event moderation.
Takeaways
What kind of new information will participants come out from the event with? What will they learn? Will they be the first ones to find out about results of your research/study? Will they have a chance to ask questions to experts? Thinking about these takeaways and your key messages in advance will help both you and the audience to be clear on what to expect from the webinar.
And finally, don't forget to provide your potential audience with information about timing of the event. If you are aiming to engage people from around the world, consider indicating the beginning of the event in different time zones. And make sure you specify how long the webinar is expected to last.
Each weekly update of webinars on Climate Online contains short descriptions of the events. These are "elevator pitches" aimed to catch attention, which are important when you have so many events to choose from! If you don't have an elevator pitch in your event description, Climate Online does it's best to come up with one but definitely cannot do it better then you – the initial organiser.
2. When? IN ADVANCE!
Planning in advance makes a big difference if you want your event to succeed. In this way, you give yourself more time to prepare and communicate. You also give yourself time to find your audience, and your audience to find you!
'If you fail to plan, you are planning to fail!'

Benjamin Franklin
There are of course many circumstances that define how early the preparation process can begin. I suggest though that you have all the main information at hand (see point 1) at least two weeks before the event. You can still be waiting for confirmation from the speakers but having the description ("elevator pitch") ready and time set is important.
Next week's selection of Climate Online's events is usually disseminated on Thursday/Friday, i.e. during last days of the working week when people plan their next week's schedule. The selection is posted on the website even earlier.
This means that late planning and late single notice (such as "join our event today at 5 pm!") is not a good idea if you would like to engage a broader target audience.
3. How? KEYWORDS, VISUALISATION AND DISSEMINATION
Keywords
Make sure that if you are organising a webinar about impact of lower oil prices on climate, you mention in your communication "webinar", "oil price", "energy", "climate change", "emissions". Basically, be clear what the event is about by using your keywords.
This may sound obvious, but obvious things are sometimes the ones we tend to forget. Keywords can help your audience to find you and also to visualise better your content.
Also be aware that using acronyms as keywords may repel your prospective listeners (unless your target audience is limited to a very narrow professional field). If you do decide on using an acronym, make sure you decipher it in the description of your event.
Visualisation
90% of information transmitted to our brain is visual and we process visual information 60,000-times faster than text. That's why putting main information about your event on a visually attractive slide should help to grasp attention of your audience.
What should be on that slide? The strict minimum is:
– Title of the event (including key words!)
– Date & time
– Your logo and logo of your partners
The design is up to you and your team. You don't necessarily have to come up with a unique design for the event, but even using a good quality photo could be a good solution.
A mistake I noticed some make is putting the event registration link on your image and forgetting to have the link in the post as text. It means that whoever wants to register has to re-type the usually complicated registration link with own hands… which absolutely nobody ever does!
Dissemination
Now you have all the information about your event ready: the description, a registration form and the visual content. At this point you start the great adventure of hunting for your target audience. Bear in mind that unless your organisation is very well known, the process will take effort and time (hence, point number 2).
Here is your checklist for dissemination to make sure you reach out to as many people as possible:
– Your network: send e-mails, including topic-specific mailing lists you may be subscribed to (and if you are not, try to find out if there are any).
– Social media (Twitter, LinkedIn, Facebook, Instagram, YouTube) where you make a post and remind your audience at least a few times about the coming event
– Speakers: ask your speakers and webinar partners to spread the word and inform their circles about the event
GOOD EXAMPLES
Here are a few good examples of webinar communication that you may find useful: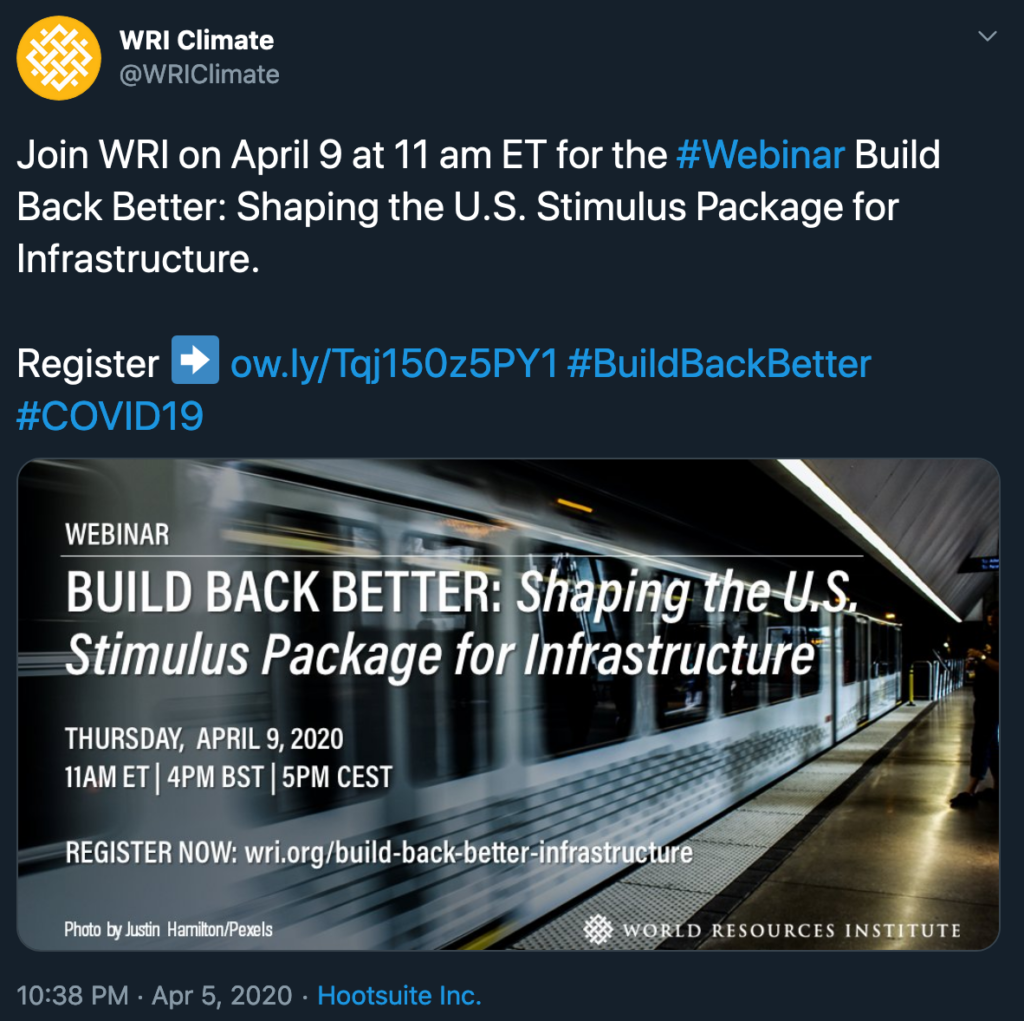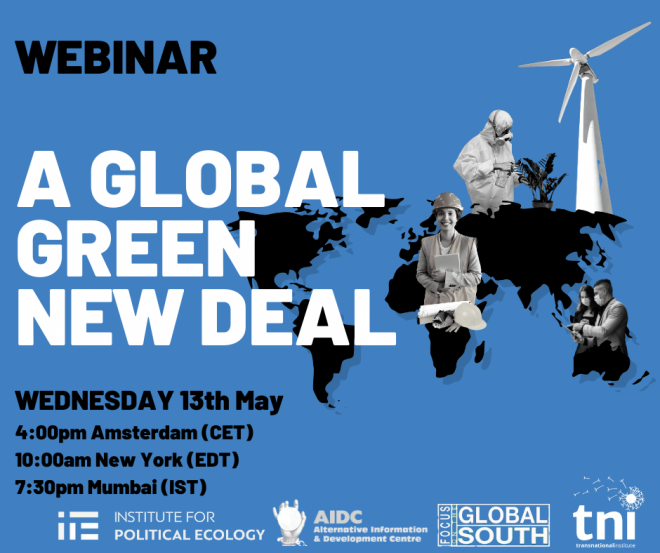 Good luck with your webinar and …
Let our advance worrying become advance thinking and planning.

Winston Churchill

I hope these few tips will prove to be useful to you. I am planning to post more about webinar communication and organisation in the nearest time. For more specific help in organising your event, feel free to contact me.